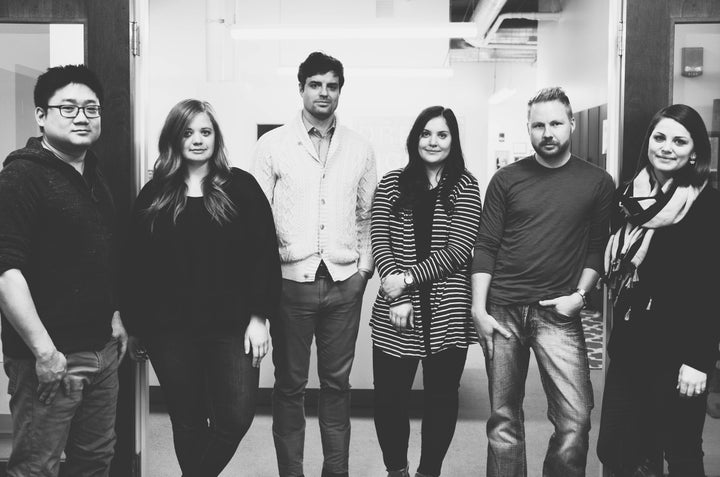 I am an entrepreneur. I own an award-winning company that's earned some nice accolades in our short history. I'm extremely proud of what we've built and how far we've grown. But before anything else, I am a mother, and I put my parenting role first in all life decisions.
When I started Happy Medium six years ago, I knew that I wanted to build a culture that continued that thought to my employees, what could be seen as a big shift in the agency world that often revolves solely on client needs. It was vital to offer a harmony between personal and professional endeavors for my entire team. I wanted to show appreciation to those that dedicated such a huge portion of their lives to my company's success and growth. So when creating our employee policies, it only made sense to provide 100 percent paid 12-week maternity leave.
When life happens, I don't want figuring out their job situation to be a burden. I don't want mothers to have to return to work when their body is still broken and healing because they're worried how they will make a mortgage payment. The idea of navigating feeding schedules and short term disability applications simultaneously makes my head spin.
And honestly, I didn't want them to look for work elsewhere because they felt unappreciated. Recruiting, hiring, training eats up a lot of time when we could be focusing on the tasks at hand with seasoned professionals who are experts in the field. And that proved to be exactly the case. With this policy in place, we thrived as a company. We continued to grow, we even ended up on the Inc. 5000 list twice. It didn't burden our bottom line, we didn't lose business because a team member was gone for three months; we pulled together as a team to make it work and ensured nothing was dropped in the meantime.
Then earlier this year I attended a Women's March, like millions more across the globe. I wanted to stand united with others that believe women are worthy of better treatment in the workplace, equal pay, decent leave, all the things that I've fought for and push forward in my own office. And I took my son with me. It was important for me that he know from a young age that equality is a value I believe in.
In that moment, something I had been contemplating became even more evident. If I am pushing for equality, I also need to provide it to my team. Raising a child is hard; bringing a newborn home for those first few months is the biggest shift in responsibility I've ever had in my own life. And families come in all shapes, sizes and forms… Who am I to determine parenting roles for each person's household?
I started to talk to my team about their own family experiences. The mother of my director of accounts had to use sick days for time off after she was born. Paternity leave wasn't even a discussion when my creative director's father helped welcome him into the world. My media coordinator was adopted and there was no time off allotted for those situations at her mother's workplace. Then, I learned just two years ago my lead web developer also wasn't given any time when his own son was born. It seemed like we had come so far, but had we really? How is a family expected to adjust with no time to do so, and how was this demonstrating to employees that their efforts were valued and would be rewarded when they needed it most?
We often talk about feeling like a family in our office, we spend so much time together, learn the ins and outs of each other's lives. It felt like a huge disconnect to not celebrate and honor when life actually happens.
So it was solidified. Happy Medium now offers 12-week, 100 percent paid PARENTAL leave. That means new mothers, new fathers, new partners and adopting parents will all have paid leave when their family grows.
Parental leave is not a revenue opportunity. It should be considered an investment in your people. Value their livelihood; you'll see the rewards in longevity and loyalty as a result.
It's about equality, it's about compassion, it's about decency… and it's about time.
Katie Patterson founded Happy Medium with two guiding principles: honesty and transparency. With a strong background in media buying and account management, Katie launched and bootstrapped Happy Medium after seeing a need for an authentic approach in the market. Since its inception in 2011, the company has expanded to accommodate its ever-growing list of clients, services and employees, but its guiding principles have stayed at the center of all that Katie and Happy Medium do, while simultaneously achieving more than 1,000 percent revenue growth in just four years.