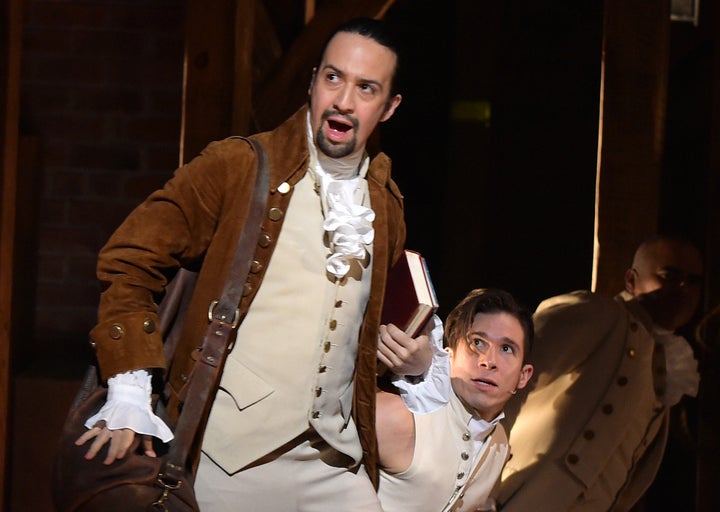 Theater geeks and general lovers of Lin-Manuel Miranda, the certified "Hamilton" genius: assemble.
News broke this week that Miranda's first musical, "In the Heights," the story of a cast of characters living in the northern Manhattan neighborhood of Washington Heights, is headed to Hollywood. Yes, the Tony Award-winning production, that ran on Broadway from 2008 to 2011, is turning into a film, courtesy of The Weinstein Company.
For those unaware of the hugely successful musical, centered on a man named Usnavi, a bodega owner who dreams of winning the lottery, wooing a neighborhood crush, and returning to his home in the Dominican Republic, here's a quick rundown:
The show relays the memories and desires of a community populated largely by immigrants and first-generation Americans, all of whom grapple with beautifully complex relationships to ideas of family and home. The score features hip-hop, salsa, merengue and soul music, proving that Miranda mastered the multi-genre ensemble cast thing years ago -- specifically, 17 years ago, since he wrote a first draft for the musical when he was just a sophomore in college.
Thankfully, for both those in love with and about to fall for "In the Heights," you can listen to the soundtrack on YouTube. For those who need more convincing, here are all the reasons you'll want to see the musical's film adaptation.
2. If you are a true LMM fan, this musical is his breakout work. Did we mention Miranda wrote it when he was a sophomore at Wesleyan University? A SOPHOMORE. Be prepared to contemplate the heinous activities you were partaking in when you were 19 years old, you know, instead of writing a Tony-winning musical.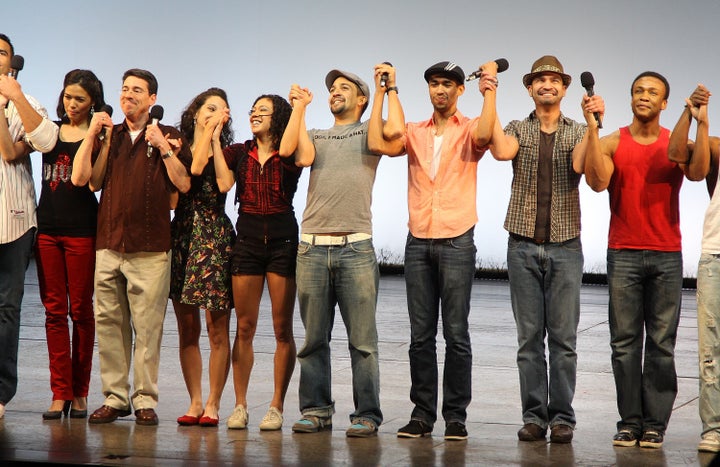 3. And the story is good. So good, "In the Heights" was a finalist for the 2009 Pulitzer Prize in Drama. Miranda would eventually win a Pulitzer for "Hamilton," but he probably wouldn't have done so without the success of his first hit.
At the center of the show is Usnavi, a bodega owner who looks after the aging Cuban lady next door, pines for the gorgeous girl working in the neighboring beauty salon and dreams of winning the lottery and escaping to the shores of his native Dominican Republic. Meanwhile, Nina, a childhood friend of Usnavi's, has returned to the neighborhood from her first year at college with surprising news for her parents, who have spent their life savings on building a better life for their daughter. Ultimately, Usnavi and the residents of the close-knit neighborhood get a dose of what it means to be home.
4. Reviews of the musical, like this, are irresistible: "Directed by Thomas Kail, it is basically a salsa-flavored soap opera, and if there is an equivalent of schmaltz in Spanish, this musical is happily swimming in it." Who doesn't want to see that movie?
5. Oh, the music. Miranda won a Tony Award for Best Score for "In the Heights," so the soundtrack to the film is bound to be amazing. New York Magazine described the musical's sound "as the most serious piece of hip-hop theater to get anywhere near midtown." Count us in.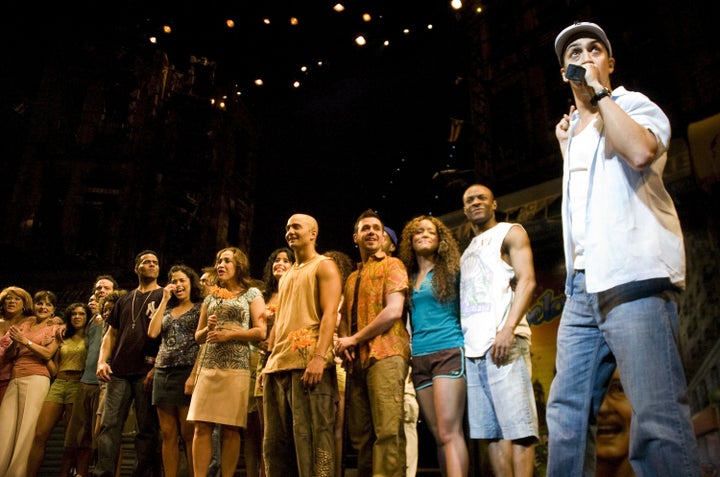 7. We don't know who will play the lead in the film adaptation, so there's some mystery. According to The Hollywood Reporter, "it's unclear whether or not [Miranda] will star, now that the 36-year-old is 10 years older than the character he first conceived." No word on the film's director either.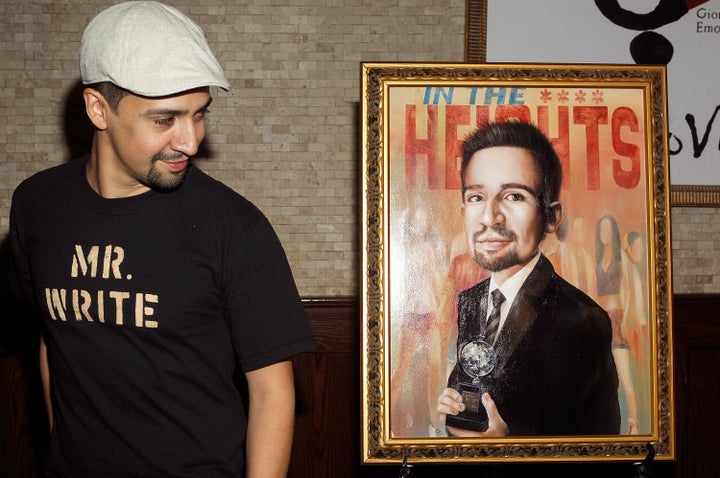 8. While Hollywood has an #OscarsSoWhite problem, Broadway experienced one of its most diverse seasons yet. Like Tony-winning producer Ken Davenport ("Kinky Boots," "Spring Awakening") told The Huffington Post, this year's Broadway lineup is "the most diverse group of artists and shows we've seen. Especially when compared to the lack of diversity in Hollywood." If Hollywood wants to look to Broadway for guidance, we're not complaining. And we cannot wait to see who Miranda and company cast for "In the Heights."
9. Alas, you will probably sooner see this movie than feast your eyes on "Hamilton" IRL. Tickets for the latter are "extremely limited" (read: you literally need to win the lottery to see it), so you might as well rest your hopes and dreams on The Weinstein Co. turning "In the Heights" into a movie in the next several years.
Related
Before You Go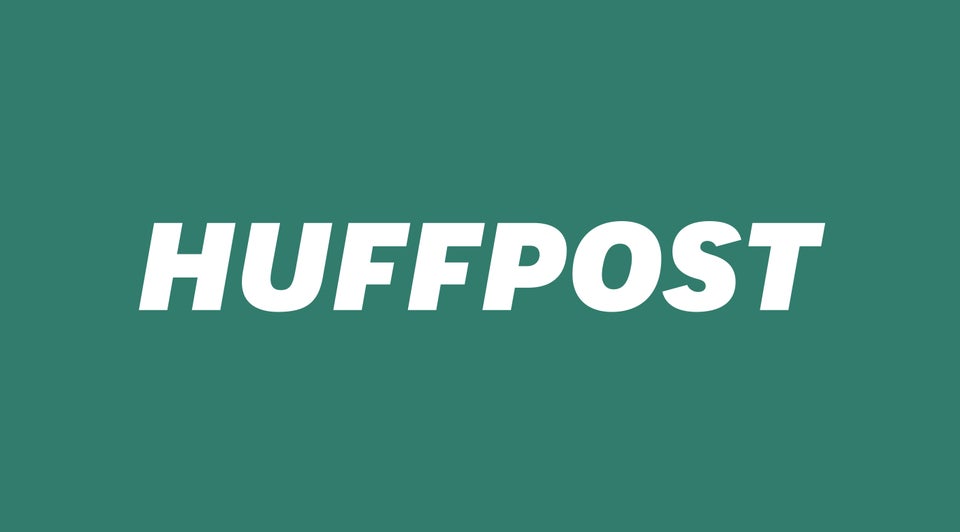 Struggles Only Diehard 'Hamilton' Fans Understand