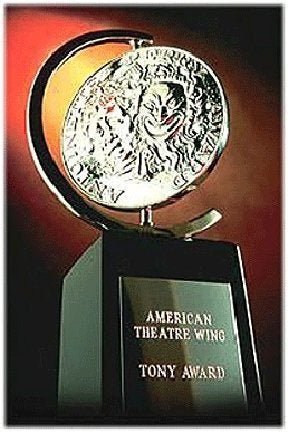 Over the past three years, we've seen the rise of many new modern musicals. It seems the days of Les Miserables and practically anything Andrew Lloyd Webber are behind us. These new productions tap into real world experiences and have become the snapshots of our century. Noting the past three years, nothing speaks stronger than the continuous struggle to move up, become more and have more.
In The Heights, the new musical and winner of a Grammy, four Tony Awards and finalist for the 2009 Pulitzer Prize for best drama, explores this theme of aspiration with the largely Latin community of Washington Heights. It's a storyline we can all relate to, whether our families immigrated here or not. And with the diverse communities this city has to offer, the story could take place around the corner. Through the musical's lead character and narrator Usnavi, played by Perry Young, the audience has a glimpse into the lives of these residents, each searching for their dream in these economic hard times, while desperately trying to remain a community.
For Perry Young, the show is his dream come true, having wanted to be a part of it since he first saw the product in 2008.
"I have wanted to be a part of this show in any capacity, so to be the lead is more than I could have dreamed. I think what really drew me to the role originally was how likable he is. He has a heart of gold and often puts the needs of his community before his own. Being able to live this character's life every single night has truly inspired me to be more like him in many ways."
What adds to the flavour of the performance is the unique blend of musical styles, rap, hip hop and salsa. The diversity of music speaks to the essence of the storyline and the true culture of Washington Heights. Plus, the high energy beats allow the cast to kick up the energy and get the audiences stomping along.
"The audience can expect an awesome score, masterfully combining hip-hop and Latin styles, with some of the most dynamic choreography in modern musical theatre. The energy that surrounds this show is nothing short of phenomenal, and it's performed by a cast that's at the top of its game" notes Young, adding "Come check out the fireworks."
In the Heights makes their home in Toronto February 7 - 19 at the Toronto Centre for the Arts, 5050 Yonge Street. For tickets, visit www.DancapTickets.com or call 416.644.3665 or toll-free 1.866.950.7469
Calling all HuffPost superfans!
Sign up for membership to become a founding member and help shape HuffPost's next chapter