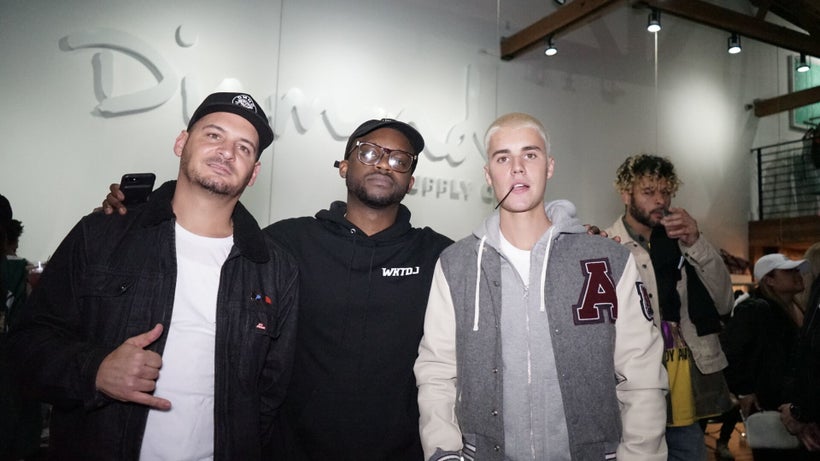 Let's face it- we live in a day and age where the most powerful thing anyone can say is "We Know The DJ"- so, it only makes sense that when it came time to brand himself, musical mastermind DJ Taylor James used that very phrase to build his empire. Better known as DJ Tay, James started using the saying to create a website that detailed his travels, work, and life to his friends, family and fans- as well as upcoming DJs who were looking for inspiration and motivation on how to break into the business. Now, jump a few years ahead and the incredible artist has created an extraordinary global conglomerate off the branding, and brought other DJ's such as DJ Bonics and DJ Mo Beatz along for the ride!
And it's no surprise why any wannabe DJ would look toward the beat-making genius for inspiration. Famously known for working with none other than Justin Bieber, James is a major player in the artistic growth that has been witnessed by the untouchable superstar. Having definitely endured his fair share of bad press, the talented musician has proven that he is far more than just a teen wonder and that he certainly has the skills to back up his hype- and create a career with longevity, and DJ Tay has been an incredible alley in that journey. Not only a close colleague to the Biebs, James is also a close friend, and defends him through and through as he vehemently talks about Justin's charity work and loyalty- a trait that the kind-hearted DJ also clearly has in spades. And the We Know The DJ creator's amazing virtues, great connections, smart business sense, and incredible musical skills aren't the only attributes that make James the premiere DJ for those struggling to get into the business to look up to, he's also dead set on helping them.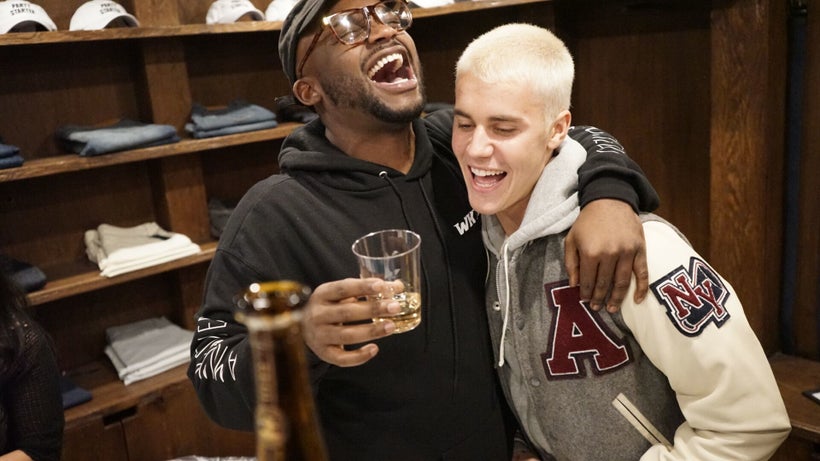 With a heart that seemingly knows no bounds, and an attitude that is humble and not about patting himself on the back, James is all about giving credit where it's due, and lifting others up to success- and he is the perfect one to do it. His entire platform and mantra is about giving others spotlight and visibility to flourish artistically, and We Know The DJ isn't just a shrine for fans to come and worship him, it's for fans to peak into the life of DJ culture and learn how it's operated. In fact, he is so dedicated to helping new artists that his brand is even in the process of partnering up with a company called Algorithm on an app called DJ Pro which will help DJs everywhere tap into music more easily!
And then, there is the brilliant entrepreneur's new clothing line. Partnered up with Diamond Supply, James has created a super cool street wear brand that offers everything from hoodies, to tees, to socks and beyond! They just had a Pop Up shop opening in store recently, and the launch was extremely successful with both fans and celebrities (like Bieber himself!) rushing to go get some of the amazing pieces! Priced fairly, this awesome clothing line is very much made by the DJ for the DJ and will undoubtedly become a staple wardrobe essential for anyone who is trying to make it in the music business, or anyone in general!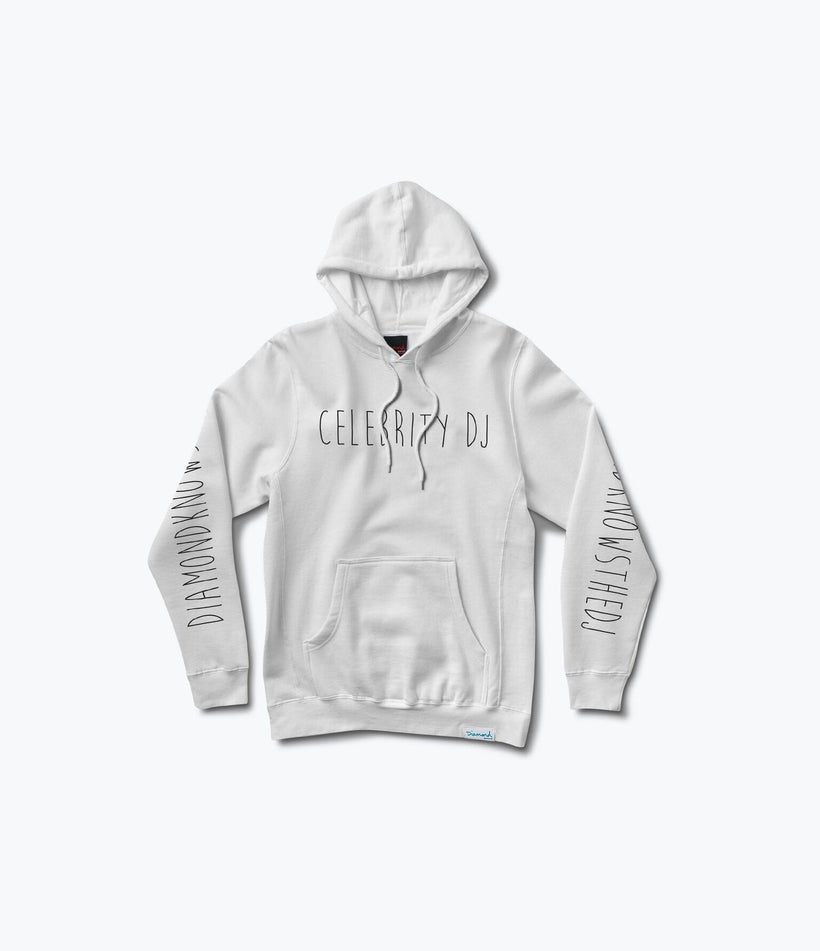 With his branding conglomerate conquering the world, and the entire world at his feet, the outstanding artist took some time and sat down to talk about his new clothing line, his music, what it's like working with Justin, as well as Diamond Supply, and plenty more! Read below to see what DJ Tay had to say!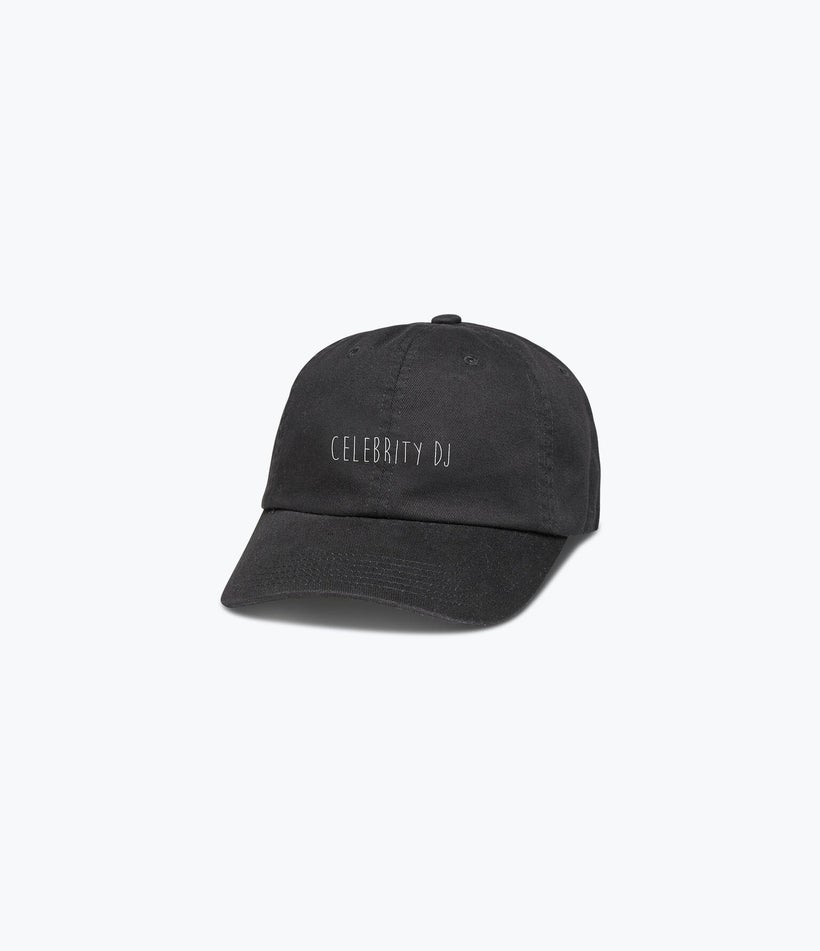 You just came out with your own clothing concept line with Diamond Supply. What inspired you to do this, and what can fans expect from the line?
Well, being a DJ, and having the platform that I have, I wanted to give back in some way. So, my way of doing that was to give back to the next generation of DJs. With a name like We Know The DJ, such a global brand name, and such a big name, it could really be used for anything. So, I wanted to create a DJ line for everyone- which meant DJ influenced clothes, hoodies, socks- something that all DJ's can relate to. Both DJs that are celebrities, as well as DJ's that are just starting out- once you put the shirt on, it puts everybody on the same level. And the first delivery is all sold out, and we had such a successful launch, and there's so much more that we're working on to come out in the next couple of weeks.
What and who inspires you as a designer, and what trends do you have your eye on right now?
That's a good question. I'm really into street wear. I love Adidas and Nike. There's a company out in Germany that I'm wearing called Vnitch Clothing that does really dope denim. I also love LMDUK and fadedlifestyles as well as Fear Of God, and Off-White. I try and mix up my style a lot. I try and mix street wear with high end wear as much as I can. As far as trends, we're DJs, so I get to travel so much and I get to go to Europe and Asia, and I really try and look at the fashions going on over there- because just like music, we get a lot of our fashion inspiration from overseas. So, when I travel, I try and get a better understanding of what will be new, and mix it with my style, as well as what I'll be putting out.
And talk a little bit about your catchphrase and website, We Know The DJ, and what fans get out of it?
It started with me wanting to bring brand awareness to me and what I was doing, but also with the desire for me to show my friends and family everything I was doing on the road. So, I created We Know The DJ, and it was really about what a DJ would do that's connected to artists. So, I started documenting the clothes I was buying, the places I was going, the food I was eating, behind the stage exploits- just a sneak peak at what my life is and what being a DJ is all about. So, after doing it for a few years, the name got so big and I realized that it was bigger than just me- it should be about every DJ. So, for the past two years we've transformed the site to be about every DJ. I added two more DJ's; Wiz Khalifa's DJ, DJ Bonics, and DeShawn's DJ; Mo Beatz, and we are constantly adding content. Basically, it's a one stop shop for DJ's. You can get apparel, there's software available- it's everything that a DJ would need and want kind of website.
You also have a new software and app you are creating that provide tools for upcoming DJs, right?
I am actually partnering with a company called Algorithm and they have a DJ software app called DJ Pro. The software allows the user to connect to Spotify and Apple Music and DJ endless music. Now, instead of having only your own music, you can tap into Spotify or Apple and play their collection as well. It's really about the future of DJing, and that's what we're here for- to help influence the next generation of DJs.
And NBC also tapped you to remix one of the most famous songs from "Peter Pan"- I don't want to grow up, which really speaks to this generation. Can you talk about that experience?
Oh, man- it was great! NBC wanted to do a new remix for the special they had coming out, so they reached out to me and my home girl Alex C, and we just got into the studio and knocked it out. We just wanted to do something a little different. Something the entire family would like. Something that a parent could listen to and dance, but the kid would enjoy also- and that's what we created. And it was a really dope experience. I would love to do more of those.
And of course, everyone knows you famously work with Justin Bieber- someone who has definitely grown so much as an artist. How is it working with Justin, and who else would you love to collaborate with in the industry?
Besides Justin being one of my really good friends, he is also probably one of the most talented people I know. He has taught me so much about the music industry, and it's just a complete blessing to work with him so closely. He's a good guy, and probably one of the most loyal people I know in the world- and that's a side a lot of people don't get to see. One thing people have to always remember is that his charity work is next level- he is top on the list when it comes to giving back to the community, and the media should shine a light on that a little more. He's amazing and just so talented, and I'm just so happy with everything he's been doing and all the success he's been having. And as far as other artists I want to collaborate with, really, anyone. I'm such a fan of working with new artists. I love helping up and coming talents and influencing them on their careers, and I hope that I can give them some direction, or creative ideas.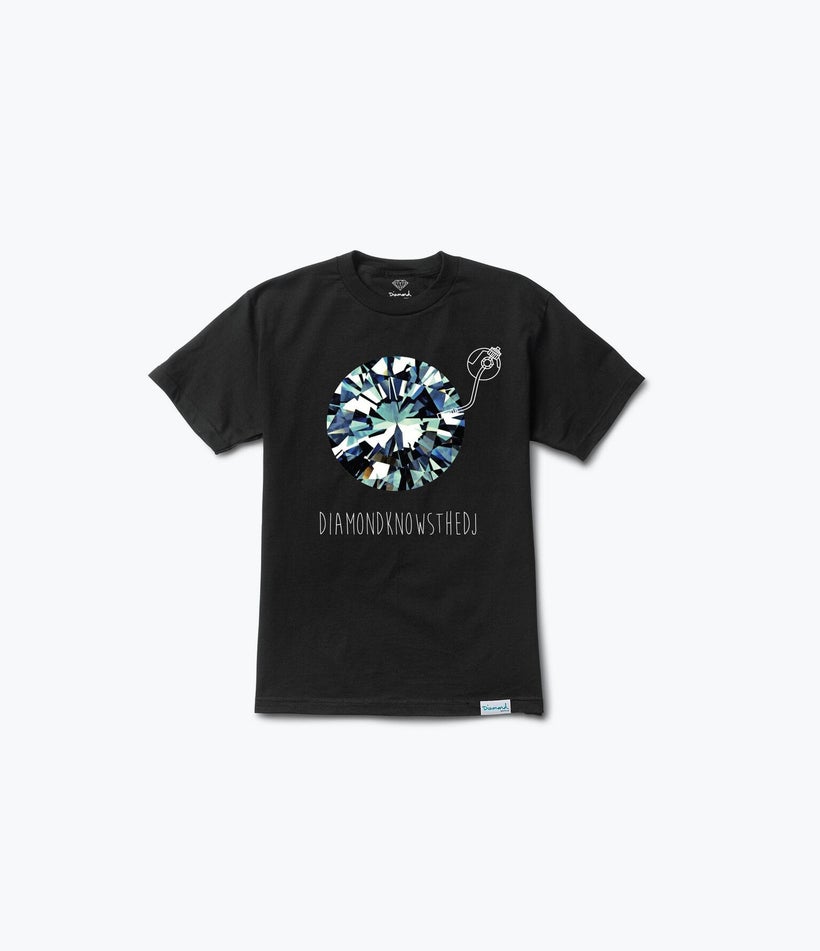 And if anyone could give them the right direction and influence, it's the amazing DJ Tay- because who wouldn't want to say "We Know The DJ"? Or, at the very least, wear his clothes.
REAL LIFE. REAL NEWS. REAL VOICES.
Help us tell more of the stories that matter from voices that too often remain unheard.
This post was published on the now-closed HuffPost Contributor platform. Contributors control their own work and posted freely to our site. If you need to flag this entry as abusive,
send us an email
.