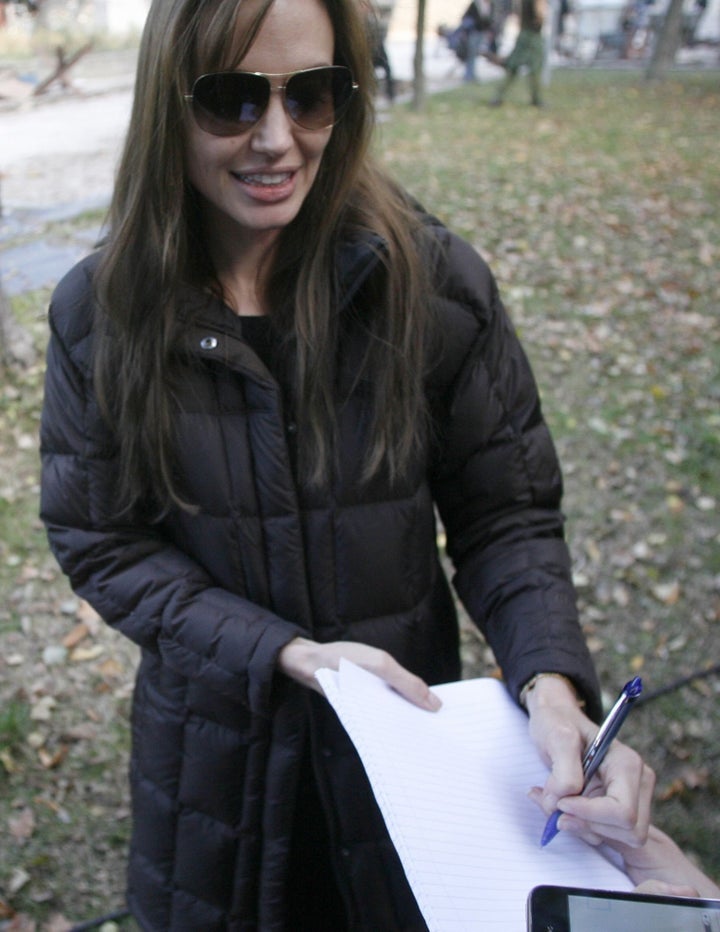 Eight months after it sparked an international firestorm, Angelina Jolie's directorial debut has been officially greenlit for theaters.
"In the Land of Blood and Honey," Jolie's film about the early 90's Bosnian Civil War, has been picked up for distribution by FilmDistrict and will debut December 23rd, according to The Hollywood Reporter. The production of the film was nearly scuttled back in October, when ultimately false rumor that the film was about a Bosnian rape camp victim who falls in love with her Serbian rapist began to be spread.
The Association of Women Victims of War, a powerful lobby of advocates for those who suffered horrifying crimes in mass rape camps set up during the war, protested the film, leading to the revocation of Jolie's permit to film within the country. Eventually, Jolie was able to clear up the matter and re-secure the permit, and shooting took place in Sarajevo; Hungary also served as one of the primary backdrops for production.
The film features a local cast, and has dialogue in both English and Serbo-Croatian.
"The film is specific to the Bosnian War, but it's also universal. I wanted to tell a story of how human relationships and behavior are deeply affected by living inside a war," jolie said in a statement announcing the film's distribution agreement.
Popular in the Community