After the Dallas shootings and the senseless violence against Black lives, America needs peace and hope more than ever.
These seven posts are reminders that while perhaps the world may always know hate, it will also always know love. And that is all the reason why there should always be hope.
1) This beautiful moment between a police officer and a black woman: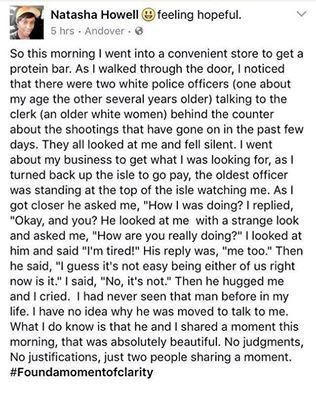 2) This former leader of a violent racist extremism's words of peace: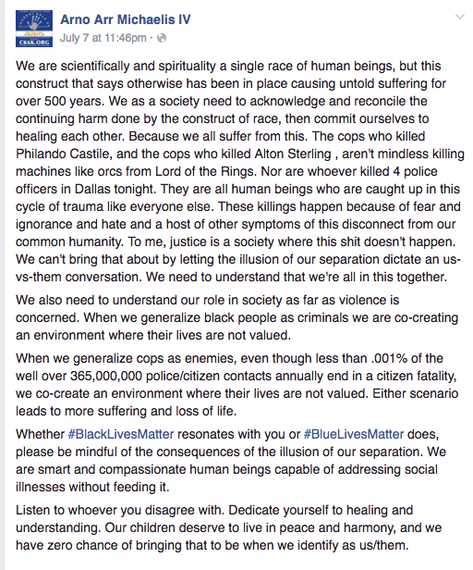 3) This peaceful protest led by Snoop Dogg and The Game: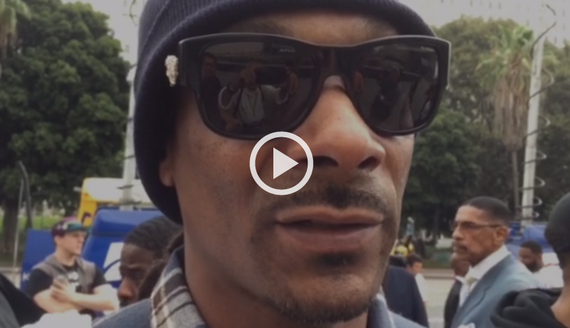 "It's all about getting some dialogue going and getting us acquainted with each other, before a tragedy," Snoop Dogg said."We want to introduce ourselves to them and let them introduce themselves to us. And then hopefully that will create some sort of dialogue to where we have an understanding when people are being pulled over, being questioned."
4) This police officer's reminder to fellow colleagues of their role as public servants: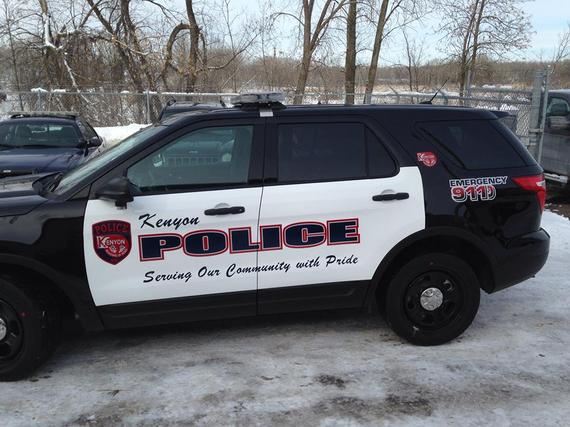 "We expect you to be kind, we expect you to be fair, we expect you to be professional, and we expect you to do the best you can on every call for service...
We expect you to leave people better than you found them when you can, and never take away someone's dignity...
I expect you to show others that we are better than these tragedies and we are striving to be better in so many ways." - Police Chief Lee Sjolander
5) This white man and former U.S. veteran's humility: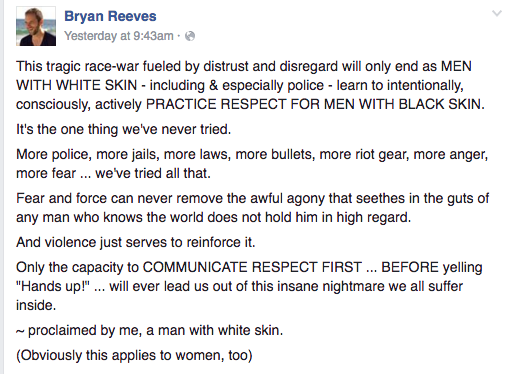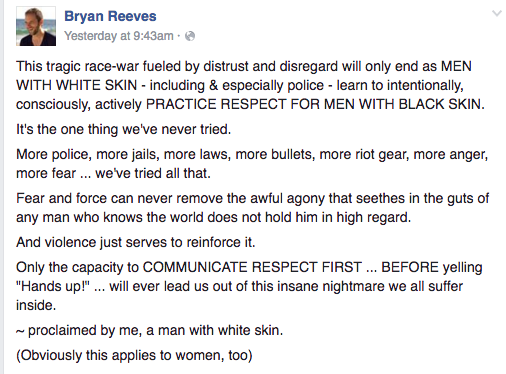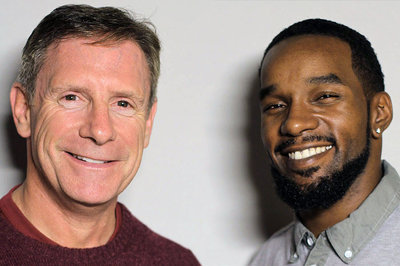 "We talked for 92 minutes about everything that I was dealing with. My daughter, her first birthday was the next month. And you made me see that if nothing else, I need to live for her....And, you know, I don't trust a lot of people. So for you to never judge me and just to have that trust, that's what keeps us afloat and different from any other friendship." - Kevin Berthia
7) These two posts suggesting that perhaps America is not getting worse, but that the underdog's voice is getting stronger. That perhaps hate is not winning, but that it's getting even more exposure for what it is on an even greater scale. That perhaps we are progressing and we continue to - slowly - progress: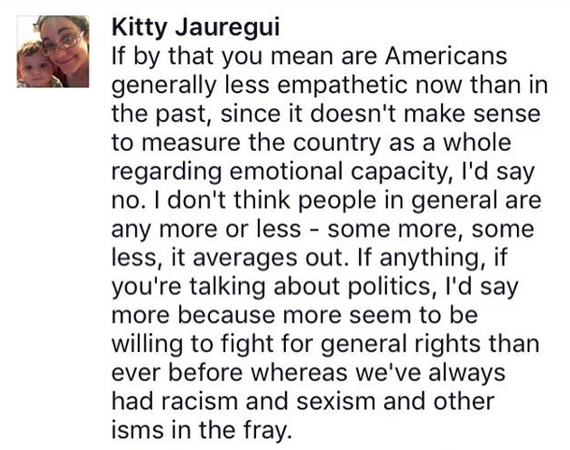 For more inspiring stories like these, follow A Human First's Facebook page: https://www.facebook.com/AHumanFirst

Calling all HuffPost superfans!
Sign up for membership to become a founding member and help shape HuffPost's next chapter