Authors: Jose Ramos-Horta, Nobel Peace Prize Laureate, Patron of WithOneSeedAndrew Mahar, CEO, Xpand Foundation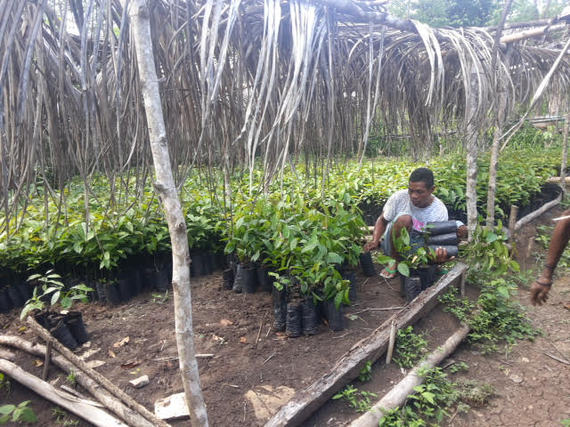 As the aftermath of the U.S. election fixes our attention internationally, and will continue to do so as we wait to see what happens next, the issue of climate change is only accelerating in urgency. We must not allow ourselves to lose focus, particularly on the climate talks currently underway in Marrakech (COP22). Like so many other parties to the Paris Accords, the government of my country, Timor-Leste, has been diligently developing our Nationally Determined Contribution, our country's response outlining our commitment to work with the global community to fulfill the Paris Agreement in achieving our shared goals to hold the increase in global average temperature to well below 2°C, to pursue efforts to limit the increase to 1.5°C, and to achieve net zero emissions in the second half of this century. The idea that climate change is a "hoax invented by China" would be laughable if it weren't for the fact that so many Americans seem to have been swept up into the jet stream behind the person promoting the idea. As the rest of us know, including those in the world's poorest countries, who will suffer the earliest and the most, it is not just a matter of losing animal species. Climate change posts serious humanitarian and security risks for us all. Hindering the progress made to date threatens our collective future. Global education on the facts of climate change is a key to achieving the change required. And it must encompass everyone, from those sitting around the boardroom tables of our world's business communities to the subsistence farming communities in the developing world. Every community can play a part, and every community has a stake in doing so. I am proud to be the patron of an innovative community reforestation and environmental education program in the mountains of Timor-Leste, one of the world's small developing nations, that is enabling subsistence farmers to generate income while taking action on climate change. The program, WithOneSeed, has four commitments: to address environmental degradation through community reforestation, to build village economies through payment to small landholder farmers who grow and maintain forest trees, to educate communities about the importance of trees for climate adaptation and mitigation measures, and to build regional partnerships to collaborate on climate change. Rural communities in Timor-Leste have relied on subsistence farming for generations, with many subsistence families living on less than a dollar per day. Since the country achieved independence in 2002, our community leaders have been acutely aware of the negative impact of environmental degradation and the importance of environmental regeneration for human survival.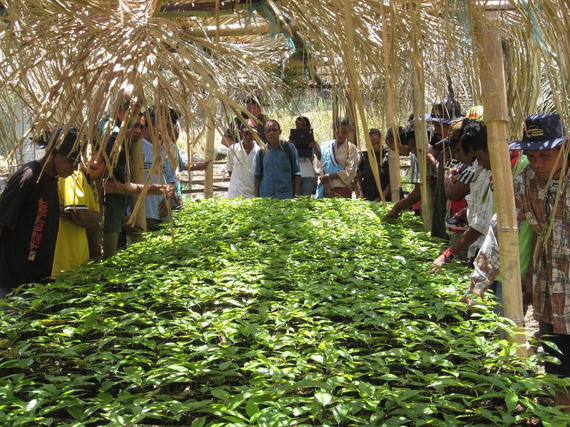 The village communities involved in the program are now reaping the environmental, social and economic benefits of WithOneSeed's community reforestation program, while also proudly contributing to making the planet a better place by growing trees that sequester carbon. WithOneSeed is a community social enterprise that establishes village-based plant nurseries to grow seedlings and then pays small landholders to reforest their land by planting and maintaining the trees. While it is a small program today, we aim for its expansion nationwide. At a local level, the environmental benefits of WithOneSeed's program are vast. In addition to helping reduce atmospheric carbon levels, reforestation lessens soil erosion, improves soil and water quality, and increases crop yields and nutrition, thereby boosting the health and well-being of communities and promoting sustainable development. Today Timorese farmers in the lower elevations are sharing their growing knowledge about climate change, carbon sequestration and environmental health and sustainability within highland communities, spreading the benefits across the country. The social and economic benefits of WithOneSeed's program are also substantial. WithOneSeed is doubling the annual incomes of subsistence-farming families with incentive payments, a small amount per tree for each year the tree is alive. The additional income is increasing financial independence and freedom to make choices about how families live, including, for many, making it possible for their children to complete primary school. The program is helping to build the local economy, boost education and training, and increase social and economic participation.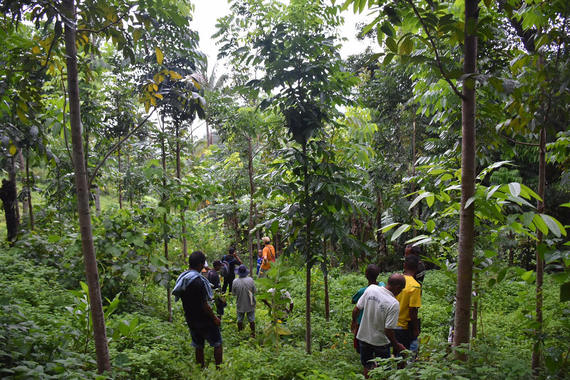 At a national level, Timor-Leste is an oil and gas dependent economy, largely fueled by the our offshore oil and gas reserves. WithOneSeed's program is opening up alternative economic models, vital to the growing global push towards renewable energy, fossil fuel divestment and urgent action on climate change. The benefits of WithOneSeed's program do not end there. At an international level the program, with its emphasis on restoring the environment and boosting subsistence incomes, is also contributing to the UN's global poverty and development goals and its 2030 Agenda for Sustainable Development. We Timorese are the lowest carbon polluters per capita in the world, but despite this, we are prepared to take action to address the world carbon problem. We believe this is our responsibility as global citizens. (Visit www.carbonsocial.global for more information.)
This post is part of a series produced by The Huffington Post, in conjunction with the U.N.'s 22nd Conference of the Parties(COP22) in Morocco (Nov. 7-18), aka the climate-change conference. The series will put a spotlight on climate-change issues and the conference itself. To view the entire series, visit here.
Related
Popular in the Community