When I was first diagnosed with breast cancer, I naturally worried about dying. I live close to Cambridge's Mount Auburn Cemetery, and, post-diagnosis, I felt drawn there — a place just as renowned for its park-like atmosphere than its monuments to the departed. It's as much a place for life as it is for death.
I underwent a mastectomy and while I healed I often strolled through the cemetery, finding meaning in symbols — the grand monuments, sculptures of angels, even a caterpillar transforming to butterfly — while learning about its rich history. I'm not good at being idle, so on these walks my recovery turned into idea-storming, and that's how I wrote "Regeneration," a one-woman show exploring mortality, fear, and bouncing back. One year after receiving my diagnosis, I unveiled my show in front of an audience of 400 people at — where else? — Mount Auburn Cemetery.
Two years have now passed since that diagnosis — long enough to, as my oncologist told me, "start looking at this in the rear-view." It's strange to think that cancer enriched my life, but it did. I debuted my show in New York City on October 4, and commuted back and forth from Cambridge to work and perform. The act of creating and performing absorbed my anxiety about dying — like the cemetery, I turned death into life. Making art was my defiance. Art is one thing, but practical, real-world tips are also necessary.
Here's what else I learned from getting cancer:
1. Beware of "docsplaining" — when doctors give information without context or as though she/he fully understands what an emotional patient is thinking. I'm a doctor, so I've come to understand how cavalier we can be in delivering information. It's important to have an empathetic doctor, but it's also important to get the facts. Don't be afraid to say things like, "I'm really frazzled and not sure I'm comprehending all this." Or, "I'm no scientific expert. Can you break this down for me in kid-terms?" I now appreciate how fear is so much a part of being a patient and that learning to manage that fear is a huge part of how we navigate the bewildering disruption that an illness can have initially on our sense of equanimity.
2. People say stupid stuff. I learned that when I wrote a memoir about my mother's suicide and someone asked me whether I felt guilty. Many of us who've faced cancer could have a garage sale with ridiculous comments, such as "You're so healthy — if this could happen to you it could happen to anybody"; or "What happens with your breast once they cut it off?" Even the nurse who told me, "You needed your breast to feed your babies and now you have cancer — it needs to be removed." Don't process how other people feel about your diagnosis. Create an inner circle of friends and family.
3) Plastic surgery. To do or not to do? In with the new, out with the old. NOT. While breast cancer is mostly a woman-centric disease, the process still feels very insensitive and, at times, archaic. In the initial stages of breast cancer, surgeons will present "breast preserving" options such as lumpectomy and radiation. And if those don't work, they push plastic surgery during the mastectomy. I even received postcards from my insurance company letting me know that it's my right to have cosmetic plastic surgery for breast cancer. The sinister side of me says this is a lucrative business—preying on vulnerable women who have spent their lives being forcefed unhealthy bodily standards by the beauty and fashion industries. I wish that prosthetics were introduced with the same persuasion as surgery. Instead, many patients are told that removing the breast will be a much cleaner, faster process to start the plastic surgery. Never mind that it adds more hours of surgery and more operations for a "new you." Additionally, why aren't we offered psychotherapy to address our feelings of insecurity and grief at losing a body part and to cultivate an acceptance of an altered body image? Or other restorative treatments such as acupuncture and massage? While medicine has come far, there's still farther to go.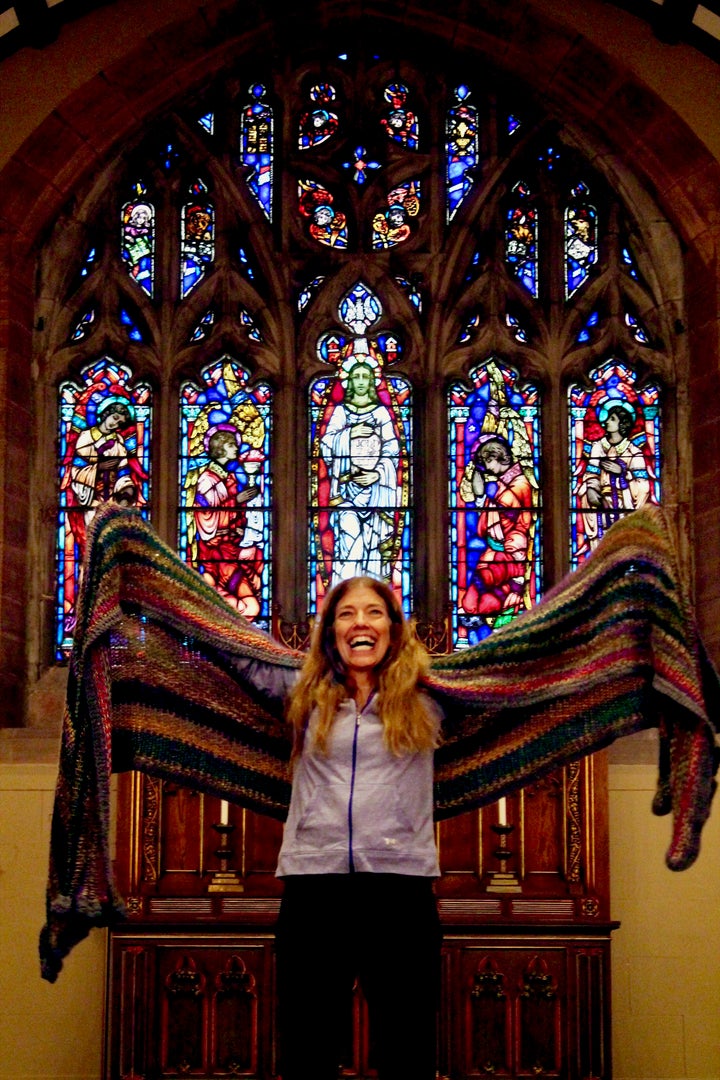 Related
Popular in the Community