When I first set eyes on Joe Sibilia (@joe_sibilia), the enigmatic entrepreneur behind the Springfield, Massachusetts-based urban renaissance experiment, Gasoline Alley, I thought... wrestler. He's a big guy. Perhaps it was his uncanny resemblance to Jesse Ventura.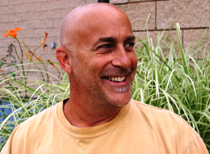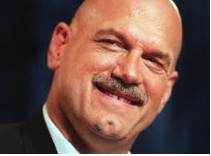 Stepping outside to tour the grounds, Joe pulls his shirt off. In a rough neighborhood, his tough look could almost be an evolutionary adaptation to the hostile environment in which he's chosen to incubate Gasoline Alley. Turning hardened inner-city youth into entrepreneurs and converting a polluted, cement-covered wasteland into a model of urban renewal, Joe is betting on an extreme makeover in one of Massachusetts' most notorious Brownfield sites.
He points across the street at bulk fuel-storage facilities that have corroded to the point where oil and other hazardous material mixes with rainwater to form toxic run-off that "irrigates" what green has survived the heavy hand of industry.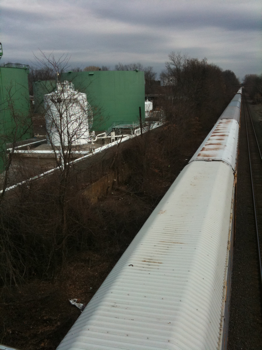 Taking no more than five steps up the sidewalk, Joe stops again, peers at the street corner, and recounts a gang-triggered murder that took place there a year prior -- just steps away from his office. Yet, despite the steep environmental, social and financial challenges to urban revitalization in this community just 90 miles west of Boston, I witnessed a rebirth-in-motion of the most incredible kind.
With a deeply-held belief that job creation is the most effective means of economic and community development, Joe set up Gasoline Alley Foundation to teach inner-city youth to be successful entrepreneurs who own the responsibility for revitalizing the communities where they live. However, the mission statement is but a billboard to the brazen beat of change that is taking place in Gasoline Alley today.
Joe walked me up the block where I met one of his kids, Marquis, working with others to erect an "amphitheater" in a dug-out slope adjacent to the main building. As we stepped down the make-shift stairs and hopped over reclaimed planks of wood, I was struck that these kids have probably never been in an amphitheater -- or perhaps any kind of theater for that matter -- yet, there they were, shaping Joe's vision out of rubble.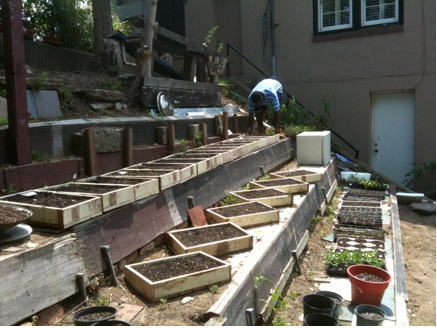 As chief taskmaster, constructioneer-at-large, and ombudsman to social-services organizations who have assigned these kids to Gasoline Alley, Joe issued commands like a drill sergeant with just the right mix of compassion and spunk. The kids respect him. And he respects them.
Rounding the amphitheater, we popped over to the ReStore, a mall of sorts where locals can purchase the oddest collection of reclaimed materials from demolished homes, buildings and wrecking sites in the area. Inside this Home Depot-like mash-up between a thrift shop and a bazaar, everything has a purpose. Aaron, another one of Joe's kids, puts its best: "Ya know the saying that one man's trash is another man's treasure? Over here there is no trash. It's all just treasure."
From the ReStore, we swung by the "Man Fort" -- named by the ladies who work in The Gasoline Alley Salon -- a '70s looking (and I mean that in the coolest possible way) lounge where Joe incubates social entrepreneurs. Having built and sold 19 companies, including Marty's Juice Pepsi and Bank of Western Massachusetts to Chittenden Bank of Vermont, he knows a thing or two about start-ups. While I have not had an opportunity to experience Joe's mentorship (and trust me, I am determined to get there), I suspect his version of social-entrepreneur boot camp would dish out grit in ways that would be foreign to better-known incubators.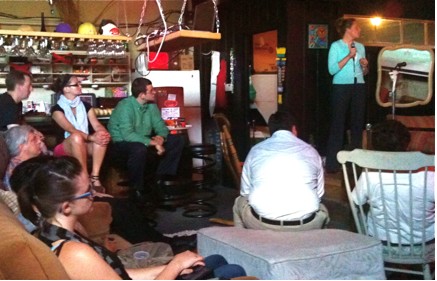 From the Man Fort, Joe takes me over to meet the kids at Metal Wood Common Good. Put simply, this Gasoline Alley "shop" turns trash into functional art and furniture. Need I say more? And then there is the nursery and terraced gardens; the auto-retrofitting garage; the salon; Social(k) -- a unique service that provides companies employee retirement plans that are screened for environmental, social and governance (ESG) issues -- and more... all packed inside a two-block stretch of rescued wasteland. The full mind-blowing plan is worth a read.
The kicker for me is that this forgotten place in hood of Western Massachusetts is the home of CSRwire, a highly successful business Joe started to help corporations that get the bottom line benefits of being responsible distribute news about their bold commitments to solve the world's most urgent issues. In fact, it was CSRwire that brought me to Springfield to meet Joe.
On my drive to the meeting that morning, I expected what you would expect... a splashy office filled with "suits." Not even close. By basing CSRwire inside Gasoline Alley, Joe infuses purpose into his business. He immerses his team in a living and breathing vessel of his conviction that corporate social responsibility can be harnessed for competitive advantage. The authenticity that is elusive to so many is the cornerstone of Gasoline Alley.
Like all champions, you are only as good as your last match. What Joe has accomplished with Gasoline Alley is impressive, yet the potential is far greater. Wrestlers like challengers. So, I'll challenge Joe to a few takedowns:
1. In America, Brands Rule. Take the Gasoline Alley brand national to serve and promote revitalization ecosystems across America.
2. The Venue is the Forum. A breakout opportunity exists for Gasoline Alley to define a niche for itself that is unique from, but in the vein of, world-class forums of legendary do-gooders -- think audacious versions of Pop!Tech, Ted, The Feast or SoCap.
3. Feed the Beast, Web 2.0 Style. A few well-placed investments in strategically aligned social media ventures would provide Gasoline Alley worldwide assets, leverage and scalable opportunities on the Internet.
Wrestling is "a sport or contest in which two unarmed individuals struggle hand-to-hand with each attempting to subdue or unbalance the other." Social entrepreneurs wrestle every day, trying to unbalance the status quo, but Joe Sibilia takes the sport to an entirely new level.

Popular in the Community