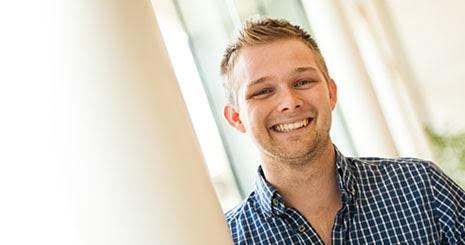 That room will contain a singular, virtual online world and its capital city, Terra Prime which will provide its citizens with universal education, multi-sector employment and a Human Development Forum which promises to reward the more zealous with cash awards up to $5 million in return for sharing in the ownership, marketing and sales of winning ideas or inventions.
Eyre's company, GenDev Collaborative, has a stellar advisory board and a brain trust of tech firms, NGO's, impact investors, foundations, universities and government.
All of them intrigued...captivated...by an advanced virtual reality technology capable of creating an ad-supported platform to meet the promise of NexGen gaming, universal education, digital employment and intercultural collaboration.
Eyre won't be doing this without you, either. His funding goal is to launch an IndieGoGo campaign on June 9 and to reward donors by giving them a free download of a massive VR game called Zombies Vs. Celebrities: In Vegas.
With funds in hand, Eyre will reward developers over the summer with prize money as they create the new environment, games and educational experiences/apps - not to forget fabricating 'virtual businesses' to employ refugees and the underemployed.
All this in preparation for the beta launch ambitiously scheduled for August 8.
"We'll do this by employing what is called in the tech world, a 'game jam,' he explains. "GenDev will reach out to over 2,300 Virtual Reality (VR) developers through UploadVR to build a deep offering of 300 virtual landscapes, games and educational materials for the expected immigrants to our shores."
Non-profit partners and developers are essential to the experience
GenDev claims that it will generate ongoing revenue with an end-user store for large-scale virtual reality games, apps (some free, some not) and experiences - all powered by way of an advanced VR content-rendering engine. They plan, through a score of non-profit partners, to "give back" by way of free education games and hardware for students at low-income schools. Oh yes, and to extend virtual reality employment training and opportunities to refugees in need of jobs.
As Eyre explains it, there are three levels of access to Terra Prime, with use depending on the hardware already available. Universal Education can be accessed via smartphone. Interactive Employment is accessible by way of a console (Xbox or Playstation) or PC. Intercultural Engagement - the crown jewel, and the room where it is happening - is available for those with a VR headset such as Oculus Rift or HTC Vive.
Universal Education. The intention here is to provide access to basic and advanced education for every person on earth with access to even the simplest technology. The educational games will be simple at first, but will include access to adaptive tutoring algorithms within the next two years.

Real and Virtual Employment. The goal is to empowering community economic growth through real and virtual employment opportunities by way of multi-sector engagement of the UN SDGs, with a particular focus on the underemployed and refugee populations.
Individuals can train to become docents of virtual museums, tour guides, virtual office assistants, virtual conference hosts, with more opportunities being developed. Participants are encouraged as well to come up with their own ideas for a virtual business enterprise.
"Who knows where that may take them...and us," Eyre muses.
Intercultural Engagement. This is the home of the Human Development Prize (HDP). HDP winners will comprise business, research, student and engineering teams internationally collaborating in VR using GenDev's virtual communication environments and team oriented VR engineering and prototyping software.
Their Big Picture task: to impact human development and enterprise by creating profitable products and solutions to mesh with the UN's sustainable development goals.

Rockstar Team
Eyre's co-founder is Henry Yu, founder of Kalloc Studios and former VP for the video game company Activision. "Basically," Eyre says, "He's the father of today's modern 3D game engines. His new code drives Terra Prime's world."
On the board is Michael Pellman Rowland, Senior Vice President of the Morgan Stanley Vector Group, Jennifer Kushell, NY Times bestselling author and UN Sustainable Development Goal Committee Member, Grant Van Cleve, President, Tech Coast Angels, and Patricia Devereux, Group Head of Corporate Philanthropy and Citizenship at Mastercard.
The impressive list continues with Aimee Minnich, Co-Founder and Counsel for the Impact Investing Foundation, Elbert Paul, Silicon Valley Regional Vice President of the National Christian Foundation, Roberto Prado, a 20 year veteran/producer at Fox, Jerr Boschee, Founder & Director, The Institute for Social Entrepreneurs and David McConnell, partner at Capital Partners Worldwide.
Register for the free Terra Prime Beta release here. It will pay to be alert, as only the first 100,000 people to register for Terra Prime will get beta access on August 8; the rest of the players will wait it out until September.
MSM and Independent Journo's of note, if you REALLY want to be in the room where it happens, you are invited to email Press@GenDevCollaborative.com to register for virtual press room conferences that will take place as this undertaking unfolds. (A handful of MSM and Social Media journalists will experience a beta introduction to take place on June 7 where they will meet and interact with the team and foundations making TerraPrime a reality.)

Yes, that's cool, a first-ever VR press conference. Ya gotta be in that room where it will happen!
Calling all HuffPost superfans!
Sign up for membership to become a founding member and help shape HuffPost's next chapter