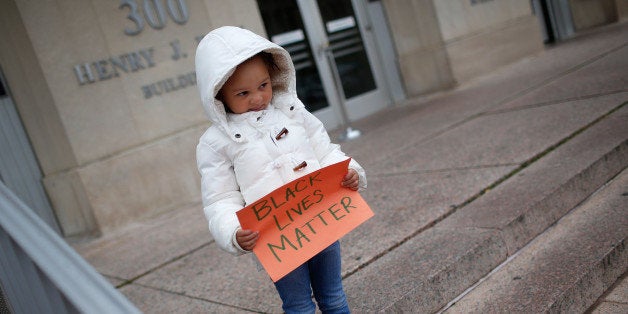 I don't really know what to say about Ferguson.
So, I'm just going to make a list of what I'm thankful for.
I am thankful to be able to have grown up with enough hard knocks to know how scary and dysfunctional this world can be when ignorance takes the place of reason and dysfunction takes the place of compassion. This has given me an understanding of the downtrodden.
I am thankful to have grown up with enough privilege to feel like an important and contributing member of this society, a person of worth, who has something to say and something to do in this world. This has given me the passion to move past the aforementioned hard knocks.
I am thankful to now raise a child in Mississippi, a place that is in constant transition, a place that has seen the darkest and most violent times of our nation's history while simultaneously producing some of the most inspiring art and music and literature. I am thankful to raise my child here because I have so much to teach her about where we've been, where we are and where we are going.
I am thankful to work with young people, to see the anger and hope and passion they put into their status updates, texts and tweets in response to last night's decision. They are our hope, and their conviction will save us.
I am thankful for the Browns, for their courage to respond to this decision with dignity and grace, calling for people to focus their energy on fighting injustice instead of fighting each other. This family has been through the absolute worst -- the loss of a child. The last thing they want now is for others to lose the same thing.
I am thankful for those who protect us, for those who promote peace and tolerance. They make incredible sacrifices to shield us from harm, in our cities, on our streets, even in the protest line.
I am thankful for the protestors, who wholeheartedly follow these words of my hero, Henry David Thoreau: "If the machine of government is of such a nature that it requires you to be the agent of injustice to another, then, I say, break the law." Those who participate in true civil disobedience are those who shame wrongdoers deliberately and thoughtfully. These peaceful protestors are an inspiration, and I am thankful that their conviction will continue to push the conversation about race relations in this country forward.
I am thankful for the anger I feel, the anger I have about this young man's avoidable death, about the lack of justice for his family. I am thankful to be so angry because it gives me hope. If we can feel such strong emotions about a complete stranger's death, doesn't that mean we have the capability to make meaningful change? I once heard that the opposite of love is not hate, it's indifference. I am thankful that, of all of the things we are in the wake of last night's decision, very few of us are indifferent. And that means there is hope.