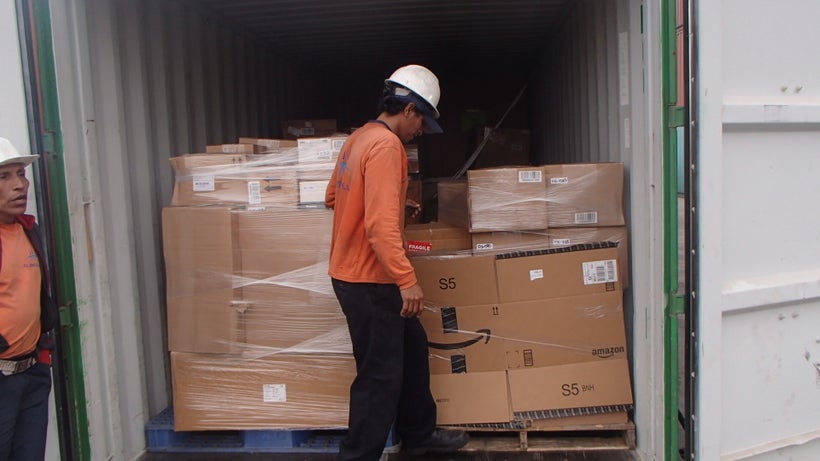 As each storm blends into the next during a particularly destructive hurricane season, one hopeful pattern has been established. The ongoing outpouring of generosity from across the country after each unsettling weather event indicates that every storm will elicit similar charitable impulses. But this rush of largesse uncovers a deeper problem faced by nonprofits of all kinds: helping donors channel their generosity toward donations of the right things.
Many nonprofits specialize in distributing donated food, school supplies, children's clothing, medical equipment and more. Often, these efforts reap praise for turning "trash into treasure." This phrase obviously holds well-meaning intent. We are a society in which many people feel over-burdened by things. The idea that the stuff weighing us down could support someone in need is incredibly compelling.
People in need are just like us. They want goods that are in usable condition, match their needs and can be used with pride.
But "trash to treasure" implies that anything we donate is useful. That is not the case. Reports from Houston after Hurricane Harvey lamented donations of broken toys and threadbare clothing. My own organization supports highly trained scientists in developing countries. Our donors, fellow scientists in the U.S., are so enthusiastic about giving their equipment a second life, they often include equipment that no longer works or can't be maintained. Once, we even received preserved cats - presumably specimens for practicing dissection. We are grateful for their generosity, but sorting through our inventory and finding ways to dispose of unusable items takes time and resources. For charitable organizations like mine, this puts a strain on our already lean nonprofit budgets. Most importantly, the people hit hardest by the hurricanes -- and the researchers my organization supports -- are just like us. They want goods that are in usable condition, match their needs and can be used with pride.
3 Steps to Productive Donations
Before we make any donations of goods, then, we should take a few simple steps. The first is to ask ourselves "How would I feel if I received this? Would I use it?"
Next find out if your items meet the need. After the recent hurricanes, local organizations put out the call for donations of very specific items. Nonprofits like mine that distribute goods usually have clear guidelines on our websites specifying what we can accept. If your items don't make the cut, and you still want to save them from the trash, you may be able to find companies that can recycle or upcycle them.
Finally, remember goods aren't the only way to do good. For areas hit by disasters, just getting donated items to the right area can be difficult. In the aftermath of the Indian Ocean earthquake and tsunami in 2004, goods famously piled up and rotted on beaches in Indonesia. The flooded highways around Houston made it difficult to get donations into town right after the storm. Donating money allows organizations to use it where they know it's needed most -- whether that's procuring the right items in the right quantities to respond to immediate needs, or addressing the longer-term needs that can't be fulfilled by goods.
Ultimately, that's something that will do us all good.
Calling all HuffPost superfans!
Sign up for membership to become a founding member and help shape HuffPost's next chapter
This post was published on the now-closed HuffPost Contributor platform. Contributors control their own work and posted freely to our site. If you need to flag this entry as abusive,
send us an email
.