The purchase of LinkedIn by Microsoft is a watershed moment in the business of tech, an event giving rise to a kaleidoscope of possibilities that make the imagination race. How could it not? The top cloud assumes control of the top professional database; ostensibly, two cash cows to graze amicably in a pasture of their own device. The grass is ample. The sun is shining. The birds are chirping. Somehow, this all seems right.
On all fronts, the acquisition of LinkedIn by Microsoft for $26.2 billion in cash is a dream transaction, a marriage seemingly made in heaven. The unveiling of the sale certainly packed a lot of wallop and wow. The instant that news of the deal hit, LinkedIn users by the score took to their keypads, and the stream swelled with speculation as to what changes would be first to come down the pike.
The deal represents a critical restore point for LinkedIn, an opportunity to clinch its claim as the de facto social networking site for business. Having vanquished all contenders in the marketplace thus far, the company can now go after even bigger game. With Microsoft controlling the corporate purse strings, LinkedIn can focus on what it does best--that is, accelerating the rate at which business relationships develop and bear fruit.
Since the news broke, we have learned that other companies were in the running for LinkedIn. The social network's decision to go with Microsoft will bring untold riches to many--a dispersal of wealth that few can wrap their minds around--while also creating new accountabilities and setting higher expectations. Expectations notwithstanding, it all distills down to one simple question:
What can the Microsoft-LinkedIn Alliance create for us that LinkedIn as a standalone entity could not?
The Pre-Sale State of LinkedIn
To understand where LinkedIn is heading, one has to know where it has been. Despite the company's well-documented rise to prominence as the social network for business professionals, there have been chinks in the armor--from both a financial and public relations standpoint. To its credit, the company has withstood a knock to the stock price and responded admirably to the outcries following a few major security breaches. At transaction time, LinkedIn was as liquid as liquid gets.
However, in the weeks leading up to the official announcement, a scary frivolity of engagement was taking place on the site. Posts considered inappropriate, politically incorrect, or too Facebook-y by the so-called LinkedIn purists, were appearing with greater frequency, fueling an increase in peer-to-peer blasting. Fearing that the platform was losing its edge, conscientious social communicators took to the interactive space and lowered the boom on those who they felt were in breach of LinkedIn etiquette. Alarmingly, this trend is continuing, and resentment is mounting.
Concurrently, I began to notice an increasing anti-LinkedIn sentiment seeping through the posted content. A cluster of disgruntled users had grown weary of LinkedIn's constant tinkering with popular features that they considered most beneficial in gaining traction and visibility on the site. In an ironic twist, they leveraged LinkedIn's own integrated publishing platform, Pulse, to voice their discontent, questioning the integrity of the news feed and the company's commitment to quality. Some lost sight of the platform's value and declared their "Linkedexit."
As one of LinkedIn's most fervent brand ambassadors, I was deeply saddened by what I saw beginning to play out on the site. My mission is to help others become more agile, visible, and effective on LinkedIn, and I take my role as an educator in this space seriously. I do not draw attention to what I call "social recklessness" or behaviors that do not support good professional relationship development. Negativity is a contaminant of mindset. A positive outlook is vital to competing for and winning business via LinkedIn.
The apparent lack of self-governance exhibited by some users is not a LinkedIn problem. The site merely provides the interface, the entrance to the forum, the fields in which to type our text and share hyperlinks. It is up to each of us to judiciously edit our thoughts, keep our ids in check, and work on becoming respectable digital citizens. We should all strive to model excellence on LinkedIn, not ruffle feathers.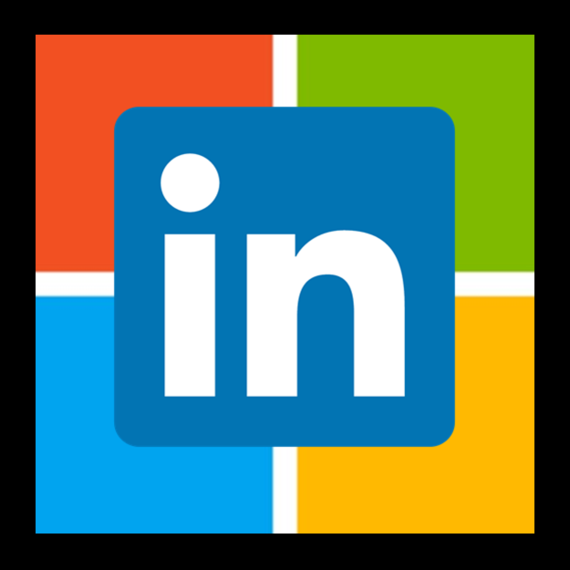 Moving Forward, What Will LinkedIn Look Like?
Since 2006, I have written and spoken extensively about the milestones that LinkedIn has achieved, as well as the quantum leaps that the company has taken throughout its evolution. I have worked with professionals at all levels of the LinkedIn knowledge continuum, helping them understand the value of the site and the nuances of social networking. Through countless interviews with clients and colleagues covering a broad spectrum of industries and market segments, I have ascertained that their chief lament is that they do not know how to use LinkedIn advantageously.
I sense, too, that LinkedIn has been a victim of its own progress. They have managed their system in the way they see fit and, in so doing, out-innovated the average user--the little dude or lass who sees the site as more than just means to an end, and aspires to be more proficient and productive on it. This is who the sale must favor. The higher the percentage of members who activate and achieve on LinkedIn, the stronger the community at large will become.
Having stepped up my social listening in the early phase of the MS-LinkedIn alliance, I have compiled what I feel are the most pressing needs of LinkedIn users as communicated in numerous threads, private emails, and offline conversations. Thrown in for good measure is a dash of what the writer feels (hopes) may be in store for us all down the road.
1). The Implementation of 24/7/365 Real-Time Customer Service - Nowadays, venting on poor customer service seems to be a global pastime. LinkedIn has certainly not been immune to complaints from users, notably its paid subscribers, who have experienced issues from basic navigation to more complex account-related problems (e.g., the eradication of duplicate profiles, compromised email addresses, and lost access to company pages). Be it for a "known issue" or an isolated glitch, people want quick fixes and clear answers to their questions, not stock responses copied and pasted onto the ticket from the customer service rep's playbook. With the demand for timely support sure to increase, the rollout of a live chat functionality, as well as a manned call center would seem a natural.
2). An Intuitive, User-Friendly Connection Management System - As our professional networks expand, our capacity to manage them diminishes. In the absence of vigilant contact management, many opportunities can easily slip through the cracks. We only have so much bandwidth for tracking online conversations. Many users have sounded off on the current system's lack of order, their frustration compounded by the inability to see who is actually in their networks and with whom they have a dialog in progress. Whereas LinkedIn retains a zero-tolerance policy on spamming, affording its members with greater ease in importing, sorting, classifying, and messaging connections will be a welcome improvement. You can bet Microsoft will be instrumental in this area.
3). A Greater Emphasis on Mobility and Collaboration - Technology continues to infiltrate all aspects of the human experience, no matter where, when, and how that experience takes place. The feeling of being connected and staying top of mind--especially while on the run, and after business hours--is a key driver of commerce. Mobile use of LinkedIn, which already accounts for over half of unique site visits, continues to increase. As electronic devices continue to improve, so must the applications that enable the engagement. Solution design can run the gamut here, from more intuitive and inclusive apps that build one's brand to cooler collaborative tools that satisfy our need for immediacy of information. Given Microsoft's ownership of Skype, video conferencing on LinkedIn may very well be on the horizon.
4). A Reconfiguration of LinkedIn Publishing - In social, we are increasingly seeing the urgency of businesses to disseminate their value through content. Many LinkedIn users have leveraged the site's internal publishing platform to compile a portfolio of original written work that they hope will translate into meaningful engagement. LinkedIn has been playing around with a couple of different display formats and algorithmic models for its content curation platform, Pulse. At the time of this writing, views of user posts are down--an unfortunate correlate of a change in the notification delivery system--and those who publish on the site feel that the integrity of the feed has been compromised and their pieces are not getting the proper exposure. This has stirred the belief that users have zero control over the distribution of their long-form posts. LinkedIn would be well-served in giving its users autonomy regarding their content choices and equalizing the potential of all members to reach a wider audience.
5). The Resurrection of the LinkedIn Groups - Perhaps the largest on-site challenge awaiting LinkedIn's attention is in rekindling interest in the groups, and making them the bristling, engagement-rich online communities that they used to be. Membership in LinkedIn groups used to mean something for many users. However, we have seen a precipitous decline in LinkedIn group activity over the past few years. Many users have migrated away from the groups altogether, rendering them as ghost towns. Maintaining a communal space into which like-minded professionals can congregate to connect with one another and share industry insights and best practices would seem a priority for a social networking site exclusively focused on business.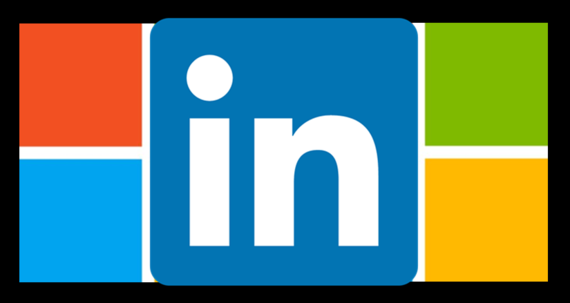 Ramifications of the Deal
Throughout the years, LinkedIn has done an incredible job of humanizing its platform and opening up new channels of communication. The company has branded extraordinarily well, heightening the aesthetic and functionality of the profile page, and elevating the document to arguably the most important piece of individual marketing for businesspeople today.
Now, in concert with Microsoft, LinkedIn has an excellent chance to win back its detractors. There are new challenges to address and new inroads to forge. To boot, only a fraction of LinkedIn membership is active, creating a chasm between those who use the site effectively and those who dabble. Shortening learning curves, reinforcing the value of the site, and keeping the interest and trust of those who pay for the service at the forefront are top priorities.
The greatest impact of the deal may very well be felt in the recruiting arena. In the war for top talent, recruiters who are nimble on LinkedIn clearly have a leg up. Relatedly, the most qualified candidates must be convinced that they have a fair shot at being discovered and accessed for their best-fit jobs. Microsoft already has a lot to work with here, and will seek to.optimize the infrastructure to give organizations new outlets through which to showcase their cultures, and bring legions of professionals in career transition closer to landing their dream gigs.
Another piece of impending reality to consider is the onus placed on folks like myself who consult and coach others on LinkedIn strategy. Throughout the years, the site has become increasingly complex and tougher to teach. When the innovation comes, and it surely will, the demand for knowledge will soar, and the degree of difficulty in explaining the changes in a comprehensible and timely fashion will increase. The basic premise of LinkedIn, however, will remain the same: Represent yourself well, connect with others judiciously, and quickly transfer online conversations with key professionals to the real world.
But for the here and now, LinkedIn gets a fresh deck to play with and opportunities galore on which to capitalize. Eventually, the dust will settle and, on the squared shoulders of Microsoft, the new-and-hopefully-improved LinkedIn will find its groove. I am as interested as anyone to see what happens next.
♦ The Microsoft acquisition of LinkedIn represents the largest transaction in the social media world to date. It only stands to reason that there will be more eyebrow-raising deals to follow. One wonders what the future holds for the big, brawny sites, perhaps hoping that this is not the dawn of regulation in the social media industry.
♦ I reckon that for a while it will be LinkedIn as usual. There is assurance that LinkedIn will retain its brand independence, albeit with the subtle overtones of a Microsoft property. You may notice a few more Microsoft-sponsored ads on your home page. Eventually, we are bound to see the best of both worlds, an exquisite cross-pollination of data savvy and interpersonal connectivity that will turbocharge engagement across the medium.
♦ In the Digital Era, businesses are continuously rethinking, redefining, reframing, recalibrating, reinventing, and refashioning themselves. They look to LinkedIn as the place to get it all done. With so many moving parts on the site, there is bound to be some friction. But it is up to LinkedIn to keep its engine of economic opportunity well-oiled and humming. Under the auspicies of Microsoft, I suspect that will be the case.
Popular in the Community