The Cool Kids is a HuffPost series documenting creative humans shaping present day society with their work and outlook.
Lauren Geremia is the founder and principal designer of Geremia Design. Her work designing interiors has been acclaimed by Forbes Magazine in "30 Under 30" and Architectural Digest's "Ones to Watch." What gives Lauren the edge is her innovative mind, collaborative spirit and fantastic sense of humor. With a painter's degree from Rhode Island School of Design, Lauren has established herself as the premier designer amongst the Tech Giant Elite. Her client list includes Dropbox, Lumosity, Invuity, PayPal and Hightail to name a few.
Lauren stays true to her artist roots in all of her work. Known as somewhat of a Robin Hood for the art world, Lauren uses a good portion of her design budget to invest in artists. She curates each space with hand selected art utilizing her relationships with artists, galleries and product designers. She talks with great passion about using interiors as a platform to showcase artists and create authentic environments that best represent a company's ethos.
I recently met up with Lauren Geremia at Regen Projects to talk more about her work as a designer and art curator. We caught the last weekend of the Anish Kapoor show which we (much like all the gallery's visitors) successfully documented on Instagram, which, coincidentally, is one of Lauren's clients.
Interior design is a way I can directly access and collaborate with artists and designers that I admire. I love the process of working with clients and architects; diving deep in connections to the client's needs and solving the unique problems and challenges inherent in each space.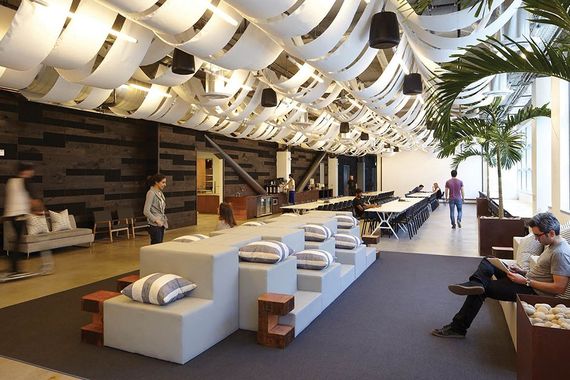 What role does art play in your work?
Art is of particular interest in my work because it was a starting point for me in terms of my aesthetic education. My background as a painter energized my creative problem-solving skills and solidified my ability to combine elements in a space cohesively.
When I start out on a new design project, I look for inspiration via the art world. I think that art often takes the the spotlight of my work. I like to have the language or mood of an art piece inspire the type of furniture that we pull for project. Art is an investment for me that is always exhilarating, even when I don't get to personally live with it. Starting my own collection of art work has given me the sensibility around the experience, it helps when I'm building collections for my clients.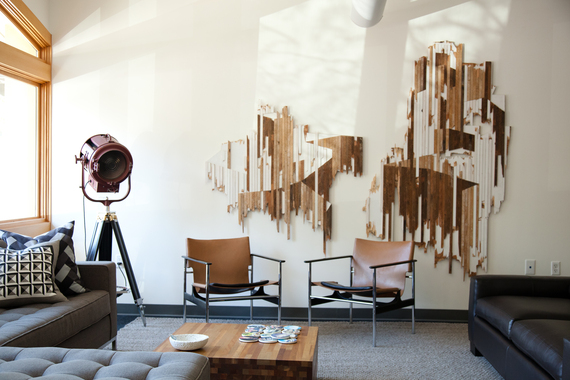 How are you serving as the conduit between artists and the tech world?
One of our favorite things to do is make artist introductions to our tech world clients.
Artist's like Dan Walsh, Tauba Auerbach and Jessica Eaton do particularly well; graphic quality and color speak to the tech world visual language. When given the privilege we expand our clients their tastes by showing them more unexpected work, like sultry Mona Kuhn photographs and up and coming art works by our friends who also attended RISD.
We love to be inspired by our clients companies and values when making connections in terms of content and subject matter. In our office projects, installations are often in response to the product, and we love to push the boundaries when connecting to a brand.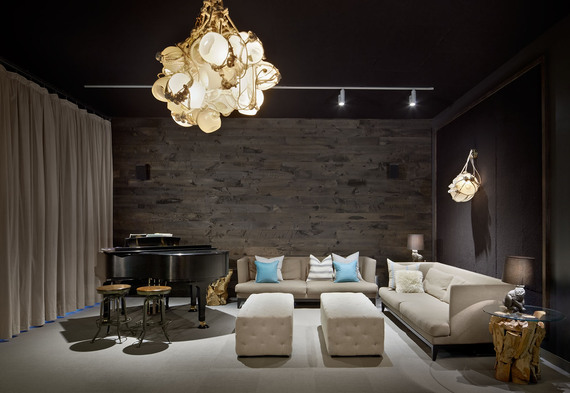 For our most recent office project, Invuity, we included artistic touches through lighting. Invuity is a company that creates innovative LED lighting for surgical purposes. In the reception a sculptural LED chandelier by Quasar hangs over a custom reception desk by our team.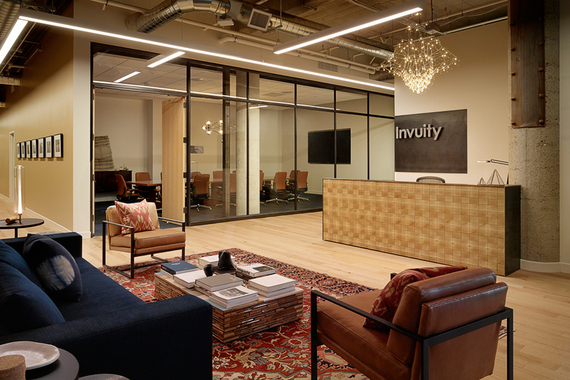 When we designed the Hightail (formally YouSendIt) satellite office space in SF, they asked us to propose ideas for signage but didn't want it to feel too corporate. There was no receptionist in the office, so as a way finding tool we suspended hundred of paper planes from the ceiling. The visual was exciting way to bring the companies logo and branding in to the space, and it also functioned as sound abatement softening the concrete floors.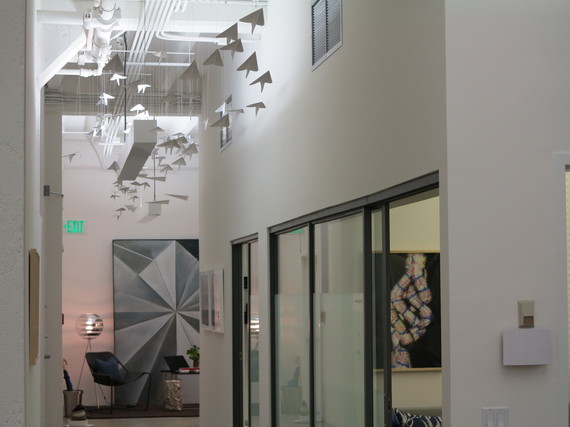 Who are your go-to artists and galleries when curating for your projects?
We have a ton of connections with contemporary art galleries. I have a roster of galleries in each city that I make sure to visit frequently. Recently, I've been keen on placing photography in my projects. Photographs add a timeless quality to any space. M+B Gallery & Yossi Milo Gallery are my go to providers for work by contemporary photographers.
For my local clients who are just getting started collecting, I always take them to these Bay Area gems: Jessica Silverman Gallery, Paulson Bott Press and Altman Siegel Gallery. Recently I've been honored to work with and purchase from Salon94, Tanya Bonakdar Gallery and Canada Gallery in NYC and ACME Gallery in Los Angeles.
We have a few galleries representing artists that inspire our work that we'd love to work up to the tier of purchasing from: Regen Projects and PACE Gallery to name a few.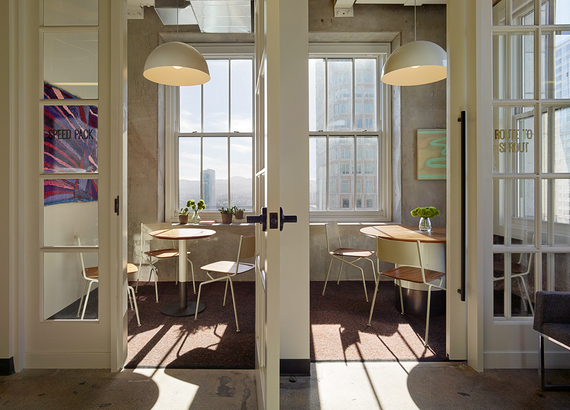 What do you love about design?
I love solving problems with specific parameters. I enjoy making other peoples lives more thoughtful and interesting.
What do you love about art consulting ?
I love helping people buy pieces that will potentially be in their lives forever; I like the weight of the decision. I like the contribution that purchasing art work has on the art world; I love supporting artists that are smart in ways that I understand.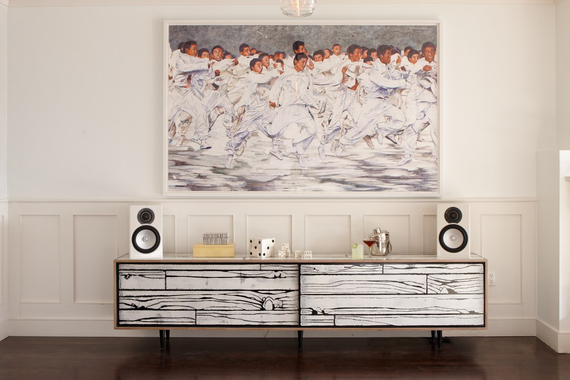 What does your work contribute to society?
I like to inspire people to live or work up to their highest potential. Connecting people that deserve to be appreciated for their craft to people that are in need of beautiful things. Add creativity to spaces and a different way to look and think about the world.
What is your personal mantra?
"Turn your wounds into wisdom," (Oprah).
Related
Popular in the Community