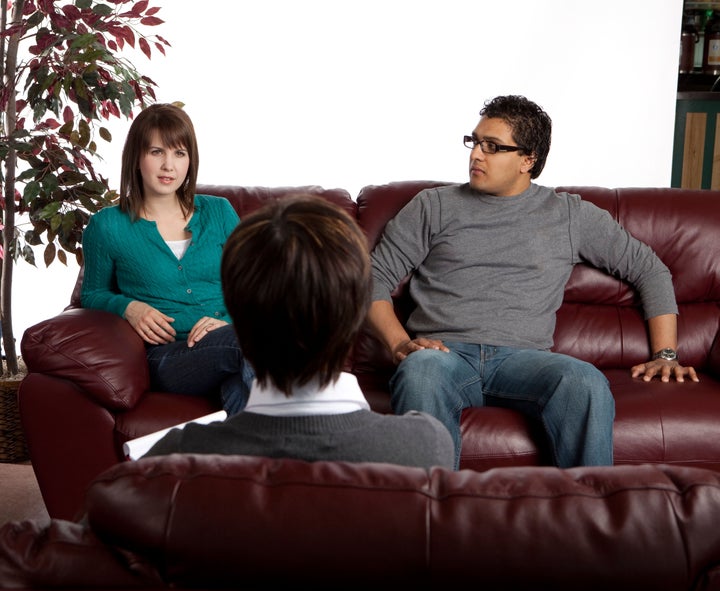 The divorce process can be an expensive proposition. In uncertain financial times, like we are currently experiencing, it is even more crucial to find ways to help reduce the burden of divorce, both emotionally and financially. Couples need to preserve their money to start anew because it costs more to live as a single person or as a single parent.
If you are separated or considering a divorce, I recommend that you look into mediating your divorce versus going through the adversarial process and ending up in the courtroom. Mediation has always made sense for a lot of couples, and is even more attractive in today's tough economy.
How you handle your divorce can set you back financially for many years to come. During a divorce, some spouses can become strong adversaries, arguing over every single thing. The longer the fight continues, the more money the divorce will cost in fees paid to professionals such as lawyers, accountants etc. Is it worth it to spend your money on fees? Or is it better to put the money towards your children's education, child support or towards establishing a comfortable home where you/your family can have a fresh start?
Not only does a litigated divorce generally cost money, it also takes additional time and adds to your stress level. When your divorce is a fight, you may end up doing and saying things that can cause irreversible damage to your relationships with your spouse and your children. Your spouse could harbor great resentment and act out in various ways after the divorce settlement. If you have young children, you and your spouse will remain tied to each other for quite some time. If your relationship with your spouse is strained, it will negatively impact your children, and your relationship with them.
Now here comes mediation.
Though the mediation process can often be misunderstood (you can read some myths about divorce mediation here), it can also be a highly viable alternative to litigation. Not only is it efficient and cost effective, it also helps to preserve relationships.
During mediation, the mediator will facilitate discussions and negotiations between you and your spouse so that, together, you can reach a mutually beneficial agreement. A skilled mediator will diffuse negative emotions and teach couples to overcome impasses. This enables you and your spouse to discuss issues, concerns and goals in a non-adversarial way. Divorce mediation helps foster compassion and better understanding of each other's point of view. As a result, more creative and amicable solutions can emerge that suits your particular needs. Unlike being in a courtroom where the judge makes your decisions for you, the mediator leaves the decisions up to you. When decisions are made jointly, couples are more in control of their own destiny, and are more likely to honor what they have mutually agreed upon.
When you mediate your divorce, the process not only encourages reasonable negotiations, it also creates a foundation for cooperation and trust between you and your spouse. For example, your agreement may state that you have your children every other week, but you will be away on business for one of the weeks, your spouse may be more willing to change the schedule to accommodate yours. This way, it is a win-win situation for you and your children.
I have been a family lawyer and a mediator for 12 years and have seen and written about how divorce mediation works to help couples and families preserve their relationships and strengthen their ability to co-parent. On top of that, couples have also preserved their money towards establishing a new life. In today's economic situation, mediation makes more sense than ever. If you are getting a divorce, I encourage you to look into this alternative dispute resolution.
For more information about divorce or other family law related matters or to download a free copy of my divorce guide, visit www.weinbergerlawgroup.com.
Bari Weinberger, the founding partner of Weinberger Law Group, LLC, is a prominent and highly sought after New Jersey divorce and family law attorney. She is Certified by the Supreme Court of NJ as a Matrimonial Law Attorney, a certification achieved by only 2% of the attorneys in New Jersey. Ms. Weinberger is also the associate author of the New Jersey Family Law Practice, a 5-volume treatise utilized by virtually every family law judge and attorney in the State. Her practice is located in Morris County, just minutes from Morristown and she represents clients throughout NJ including the following: Bergen County, Essex County, Hudson County, Hunterdon County, Middlesex County, Monmouth County, Morris County, Ocean County, Passaic County, Somerset County, Sussex County, Union County and Warren County.

Related