It's been just over a year since the Vergara vs. California decision tossed out five state statutes providing job protections to teachers, pending appeal. As expected, teachers unions have responded with efforts to preserve those protections. What's less well known is that alongside preservation efforts, some union leaders are pointing to alternative means of accountability -- approaches driven by teachers themselves. Enter teacher-powered schools that allow teams of teachers the autonomy to collaboratively make the decisions influencing school and student success. In exchange, teachers accept of accountability for the outcomes of their decisions.
Kathleen Casasa, the former Portland Education Association (PEA) president in Maine who is now coordinator of the Northeast Teachers Union Reform Network (TURN), was an early advocate for this approach. Five years ago, teachers at Howard C. Reiche Community School -- once labeled Maine's first "failing" school under the No Child Left Behind Act -- observed that a collaborative leadership culture had led to impressive improvements in student performance. But the principal who had fostered that culture was moving to a different school. How could they maintain momentum? Casasa encouraged the Reiche faculty to consider a model adopted by some 75 schools across the country -- in which teachers took the lead in decisionmaking.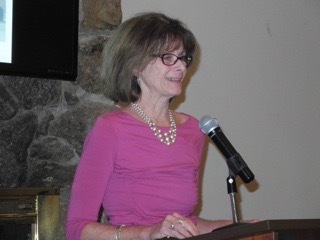 Reiche teachers took Casasa's advice. After a year of exploration, they secured approval from their school board for the new model and have now completed their fourth successful year with teacher-powered governance. The result? Strong student test scores, high levels of teacher satisfaction, and exceptional parental involvement. And now, due to the advocacy efforts of the Maine Education Association, a state law has established a grant program for teachers to start teacher-powered schools. Teachers in Athens, Maine are now following their lead.
Reflecting on her experiences, Casasa identified four ways for union leaders to help teachers pursue similar outcomes:
1. Tell everyone your mission is to support teacher leadership.
Whenever Casasa met with PEA members she'd make a point to ask, "How can I help you have more voice?" Casasa set a goal to advance teacher leadership in Portland, and got invaluable ideas from fellow members of TURN. Because she was up front about her mission, the teachers who were most ready to pursue new professional arrangements reached out to her for ideas and support. "When the Reiche teachers found themselves with a dilemma, they called me up and said, 'come over and talk to us.' If you're seen as a union leader who is focused on helping members achieve their leadership goals, there is a big role for you," she says.
2.Put your organizing and negotiating expertise to work.
"As union leaders, we are really good at organizing and negotiating. And we've got clout. We need to be willing to leverage those skills and relationships for new purposes in addition to the old," asserts Casasa. Many teachers who want to take responsibility for school and student success would appreciate union leaders' advice about successfully negotiating the terms of their autonomy and accountability. They also want union leaders to be willing to waive or adjust aspects of the collective bargaining agreement in schools where teachers can negotiate control over professional issues. For example, teachers might decide as a team to increase their work hours or expand their roles--a choice the union wouldn't ordinarily support.
3.Help teacher-powered schools navigate troubled waters.
The transition to a teacher-powered model can be rocky. When Reiche teachers were deciding whether to convert from traditional governance to teacher-powered governance, they became concerned about colleagues who (for a variety of valid reasons) might not be interested in working in a school based on this new model. Would they be seen as "poor teachers," or even lose their jobs? And if teachers felt "forced" into taking part in the new model, might they sabotage the transition the team was investing so much time in pursuing?
This question nearly shut down the discussion. But to keep the Reiche opportunity moving forward, PEA negotiated an agreement with the district specifying that any teacher who opted out before the transition or after the first year of teacher-powered governance would have first refusal for available openings in other district schools. Ultimately only 18 percent of Reiche teachers voted against the transition, and just one teacher took advantage of the opt-out deal. But the mere existence of the opportunity boosted teachers' confidence in continuing the process. As Casasa put it, "Teachers trust their union to protect them."
4.Share your wisdom about collaborating to sustain and scale innovations.
Casasa stresses, "In education, innovative ideas don't fail because they're bad ideas. There just isn't the buy-in to ensure success. The big question innovators could use to predict success is: are teachers just going along or do they really want to do it and own it?" Where schools are designed and managed by teams of teachers, "owning" the innovations is a natural byproduct. But learning the best means of deciding, as a team, which innovations to advance can be challenging for teachers who have long been immersed in a culture where someone else "calls the shots." Union leaders can share what they've learned from years of experience: how to lead decisionmaking processes that invite diverse stakeholders to contribute to the creation of effective policies.
The national focus on teaching quality is gradually giving rise to the emergence of authentic opportunities for teacher leadership. Casasa believes this puts a new onus on unions. "Now union leaders have the responsibility to help teachers find and assert their professional voice in matters impacting teaching and learning. These are our areas of expertise. Giving teachers greater autonomy over professional issues leads to greater ownership and accountability of the profession. Let's help them be leaders in the profession."
Photo Credit: Joni Beliveau
Related
Popular in the Community