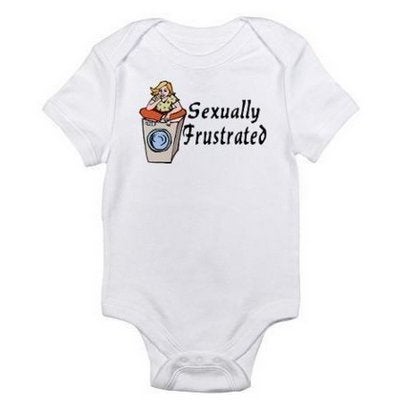 Printing quippy locutions and mature graphics on baby apparel can be entertaining. It can also be a big fat parenting fail.
Last week, moms and dads were outraged by a "baby bikini" onesie. After seeing the bodysuit with a shapely woman's silhouette painted on it, one father said, "It gives people the wrong idea too quickly" But, other shoppers thought the outfit was an obvious joke and not worth the uproar. It could have been worse, right?
As it turns out, yes -- the Internet is filled with infant apparel gone wrong. Here are 35 more onesies that may work for a gag gift, but will likely confuse and/or offend the masses when worn by an actual baby.
Click through the slideshow and tell us where you draw the line in the comments.