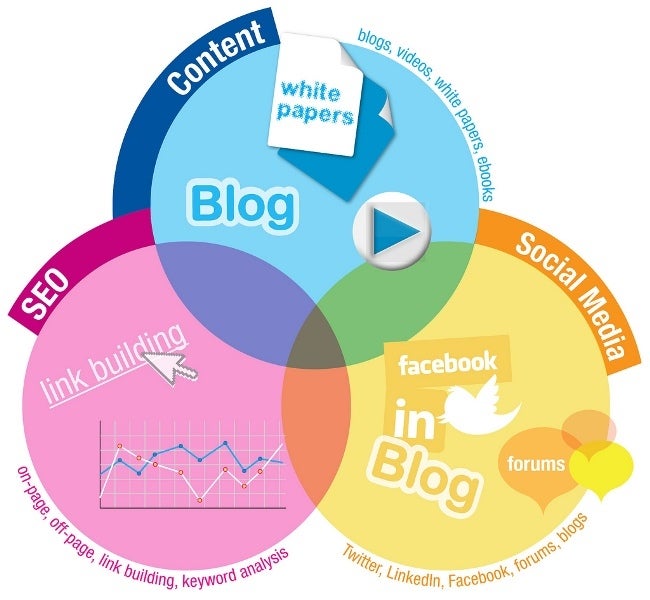 According to HubSpot, inbound marketing is about using marketing to bring potential customers to you, rather than having your marketing efforts fight for your customers' attention.
In other words, inbound marketing is a value-driven technique that attracts qualified prospects to your business and keeps them coming back for more.
Last year, HubSpot surveyed about 4000 marketing and sales professional and found that 3 out 4 marketers across the globe prioritize an inbound approach to market. Also, 84% of small businesses are predominantly using inbound marketing. And Companies are 3 times more likely to see higher ROI on inbound marketing campaigns than on outbound.
Again, people react somewhat negatively to outbound marketing. I don't know about you, but I get uncomfortable with email newsletters that I didn't sign up for, ad banners littering every blog page, and pop-ups that always spoil my reading pleasure.
The reality is that 60% of consumers start their research on a search engine before heading to a specific website and on average, 61% of shoppers read product reviews before making a purchase, consumers visit at least three online stores before making their purchase.
All these aren't possible with your old, traditional marketing techniques.
However, this is not to say that outbound strategies such as email newsletters and ad banners aren't effective too. It's just that you'd be leaving too much money on the table by not leveraging inbound for your business.
Inbound marketing strategies to leverage right now
As a smart entrepreneur who's looking to increase brand visibility, you should vigorously implement these proven inbound strategies.
Publishing blog content consistently helps to: drive more traffic to your website, stimulate user engagement and boost your online visibility. This strengthens your brand and increases your chances of generating more business leads. However, producing regular content isn't enough; your content must be remarkable enough to break through the clutter.
Lead magnets are typically free valuable materials that are helpful to your blog readers; say an eBook or software. The goal of the lead magnet, according to Digital Marketer, is to maximize the number of targeted leads you are getting for an offer.
Essentially, incorporating a valuable lead magnet in your blog adds fuel to your inbound marketing efforts. For example, Backlinko's lead magnet is an eBook teaching you how to get 25,000 unique visitors a month. This alone has generated tons of traffic and fresh leads to his site.
As a business owner, your lead magnet should be something that your blog readers would find relevant and highly helpful.
Search Engine Optimization
Updating your blog with top-notch content is a good strategy, but it won't take you anywhere if you're not optimizing your blog content for search engines. Come to think of this: over 2 million blog posts are written every day with each of the blogs looking for unique visitors.
But how do you fair in such a competitive business clime? The answer is simple: stay up on the search engine results page.
To achieve this, you should do your keyword research, optimize your website with on-page SEO strategies, publish guest posts, gather quality backlinks and leverage social media signals.
Guest blogging is the act of publishing guest posts on authoritative sites to get backlinks to your blog. Generally, guest blogging improves your search engine ranking as a result of the several backlinks pointing to your website. It also helps you to rank high for specific keywords.
Furthermore, it allows you to penetrate areas where you're relatively unknown thus improving your brand awareness. However, you should only publish your guest posts on blogs that are related to your industry.
If you have a tech-related blog, don't do a guest post on a home improvement blog. Even if the latter has a high domain authority, the engagement isn't really there.
Inbound marketing plays a great role in your overall content marketing campaign. It might not be as costly as the outbound marketing tactics, but the results are great. Start leveraging these inbound strategies and watch your business grow in leaps and bounds.
Related
Popular in the Community