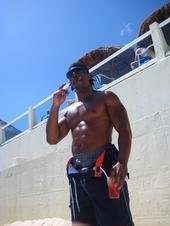 "Incarcerated Bob" has been a popular caller into sports radio shows for years, particularly known on WFAN in New York, and according to the Twitter feed @incarceratedbob which apparently belongs to him, he has died.
After no updates since Dec. 16, the account announced to its more than 300 followers on Jan. 2, ""RIP" Incarcerated Bob ... 1980-2010 Rest in peace baby brother.... You will be missed."
That was followed up with these two tweets:
"Bobby you will be missed & now you fly with the angles... Your sister will always remember the good times & your memory will never fade"
"The good always die young . "RIP" LiL Bro >>>> Taken from us by a drunk driver (No respect for any1 that drives drunk-shatters 2 many lives)"
Additional updates have popped up on the account since, including, "I had no clue how many people enjoyed listening to him on the radio (WOW) the outpouring of love has been amazing..he loved his Yankees&Jets."
The updates have apparently been posted by Incarcerated Bob's family, who say they will very much miss Incarcerated Bob, though the outpouring of Twitter support has helped.
The account says it will post funeral arrangements tomorrow afternoon.
Though some on Twitter say that the death of Incarcerated Bob has been "confirmed," it is difficult to authenticate the Twitter account and the news of his death at this time.
HuffPost will update this story as it develops.
Calling all HuffPost superfans!
Sign up for membership to become a founding member and help shape HuffPost's next chapter