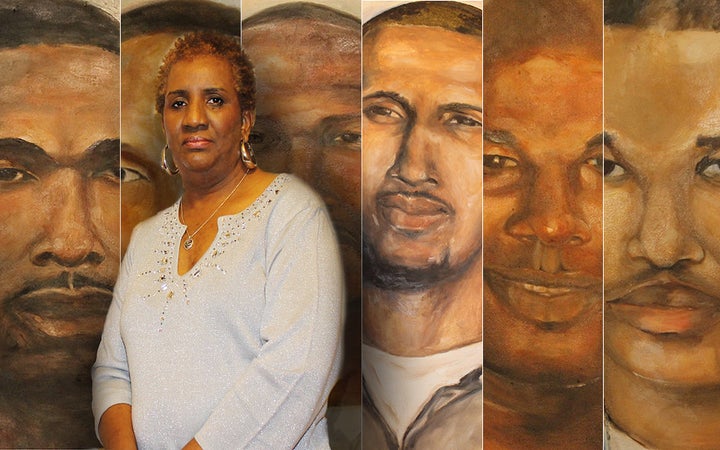 "My son was wrongfully convicted in 2001 and is now serving time for a crime he didn't commit," Sheila Phipps said.
The visual artist said that in the beginning she could barely face the pain of her son spending such a large portion of his life behind bars. To cope, she went to her art room, took a brush in hand, and in a series of meticulous strokes captured the element missing from her life -- her son -- on canvas.
"I was frustrated, and it helped me deal with the stress of everything," Phipps told The Huffington Post.
When Phipps finished the painting of her son, she initially viewed it as a personal accomplishment. After all, it was intended to be therapeutic -- a brief escape from the harsh reality of the situation. However, an emptiness remained. It prompted her to capture not only her son's story but also those of other inmates in Louisiana who are in similar situations.
"I knew my son was not the only one who was a victim of the criminal justice system," she said. "So I started to research other cases where individuals were convicted with questionable evidence or received excessive sentences."
Phipps said her son ultimately became the inspiration behind her series of portraits of incarcerated men. Although she never intended her personal expression for public view, she gradually began showing her paintings as they emerged, gathering them in a series titled "Injustice Xhibition."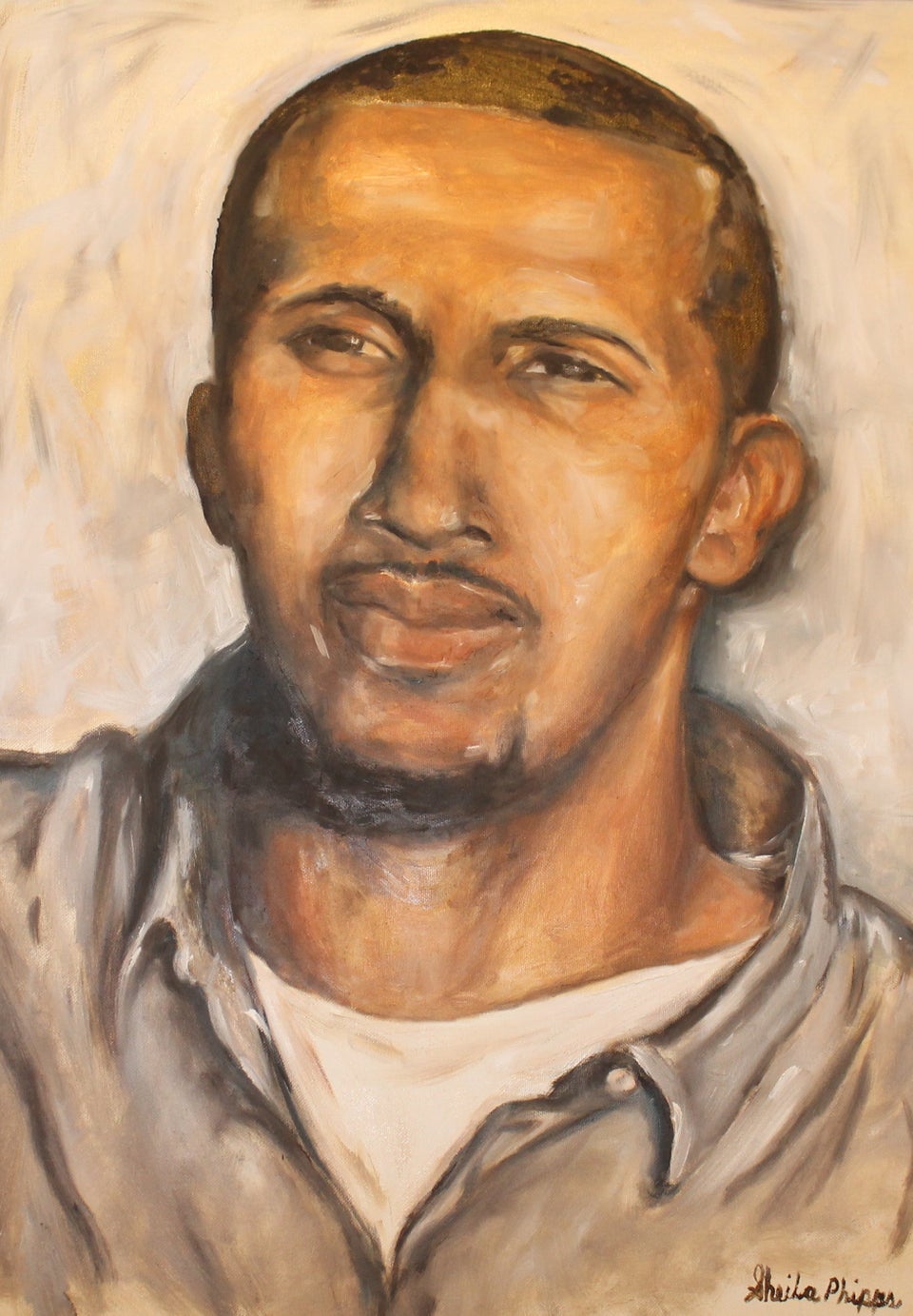 Injustice Xhibition
"I needed to do something to shed some light on the criminal justice system," Phipps said. "The portraits I paint reflect the realities and problems of mass incarceration."
The 58-year-old artist, who was mostly self-taught, has lived in Louisiana her entire life and paints out of a small room in the back of her house in Meraux.
Critics have praised her works, which she has exhibited throughout Louisiana. The late Sandra Berry, who ran the Neighborhood Gallery, a New Orleans arts institution, told Loop21 in 2011 that there is "a sensitivity and a mother-like compassion in her work that she brings to every subject."
"What I paint reflects the harsh realities of people's lives," Phipps told HuffPost. "I also speak about the prisoners and work as an advocate for innocent and incarcerated inmates."
From April, Phipps will tour 20 universities throughout the country with her artwork to raise further awareness about the incarceration problem in Louisiana. A schedule will soon be available at Sheila's Fine Art on Facebook.
"This means a lot to me," Phipps said of her work and the tour. "I have met former prisoners who spent 10, 20, even 30 years in prison [and were ultimately] exonerated."
Related
Popular in the Community