The cultural conversation about the plight of incarcerated women is fresh in the American consciousness thanks to "Orange Is The New Black," but the real-life experiences of pregnant women in jail are just as harrowing as anything fans see on screen. Mario Caraballo is proof of that.
Caraballo sat down with HuffPost Live on Tuesday to share her story of being pregnant in prison and giving birth while shackled to a bed frame. Caraballo, who was two weeks overdue at the time, recounted her trip to the hospital from Bedford Hills, New York's women-only maximum-security prison. She said she remained in the dark for much of the process.
"They don't tell you when you're going to get induced. They just pick you up, tell you to get dressed and you're going on an outside trip," she told host Alyona Minkovski.
Once she arrived at her destination, Caraballo was served with a blunt reminder of her status as an inmate.
"I get shackled on my hands and my legs. I didn't get the waist chain," she said. "When I got to the hospital they took [the shackles] off my feet and they cuffed one of my hands to the bed. I was like that all the way until I gave birth."
Although her doctor insisted on removing the cuffs to ease the birthing process, officers refused, leaving Caraballo to maneuver with one hand still chained to her bed. She explained:
It was difficult because as I'm trying to lift my body up to push my child out, I can't even lift my body up, I can't even push correct[ly] because as I try to lift up, the cuff keeps closing in on my hand and keeps turning so it kind of cuts you and it swells your hand up. It's tough to give birth while cuffed to a bed.
The practice of shackling pregnant inmates remains a widespread issue in New York, despite being outlawed throughout the state in 2009. Of 27 women who were pregnant while incarcerated after 2009, 23 were illegally shackled, according to a report by the Women In Prison Project.
After her own ordeal, Caraballo had just a few moments with her daughter.
"I was able to hold my daughter for a few minutes with one hand -- with the hand that wasn't cuffed to the bed," she said. "It hurts to not be able to touch your child's face. You know, hold your child in one hand and touch the child's face. Really look at your child in the eye and show your child your love."
Watch the full HuffPost Live conversation about the plight of pregnant women in jail here.
Sign up here for Live Today, HuffPost Live's new morning email that will let you know the newsmakers, celebrities and politicians joining us that day and give you the best clips from the day before!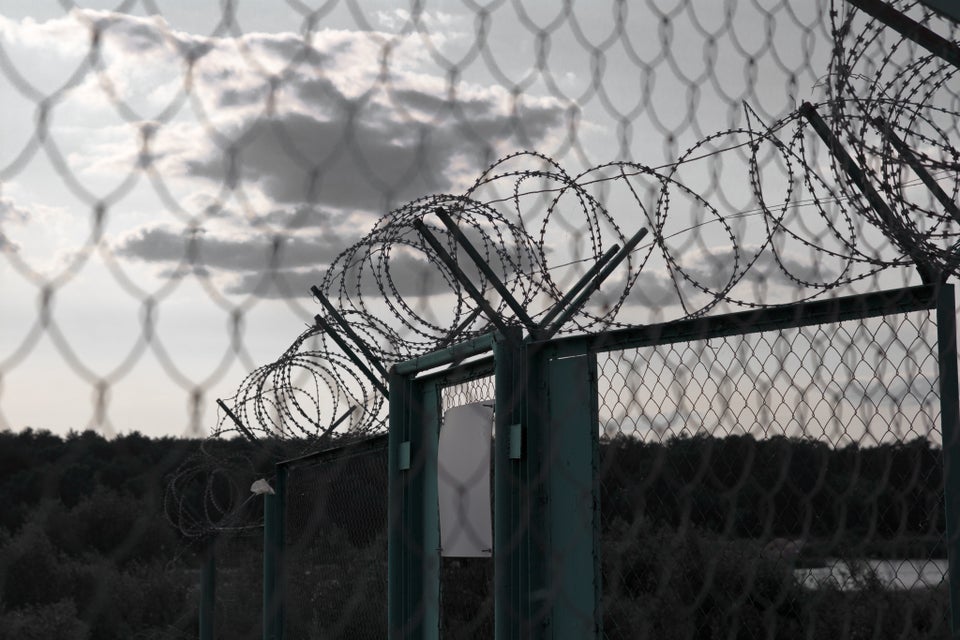 States Sending The Most People To Prison: 24/7 Wall St.