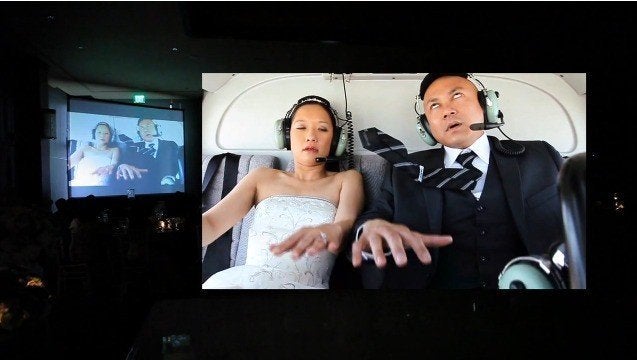 This couple must have really, really liked the movie.
Don and Kaycee Laroza have made their Internet debut with a polished wedding video that incorporates the Oscar-winning movie "Inception" into their own reception.
"After the bridal party is introduced at the reception it's time for the bride and groom to make their appearance. But when the MC calls out the new Mr. & Mrs. Laroza, they are no where to be found. So to buy some time, the Same Day Edit video of the earlier events would be played for the wedding guests. "
Related
Popular in the Community