It may not be "good" for the family, but a German ethics panel said incest should still be legal.
NBC News cites a new report by the German government's Ethics Council recommending the decriminalization of sex between adult siblings.
"The majority of the German Ethics Council believes that it is not appropriate for a criminal law to preserve a social taboo," Dr. Michael Wunder, a psychotherapist and member of the council, told NBC News. "But the ethics council does not recommend decriminalizing sex between parents and children."
The majority of the 26-member council concluded in the report that "neither the consequences for the family nor the possibility for descendants from such incestuous relationships can justify a ban under criminal law."
A spokesperson for Angela Merkel's Christian Democrat government said the German Chancellor was not in favor of reversing the country's incest ban.
"Eliminating the threat of punishment against incestuous acts within families would run counter to the protection of undisturbed development for children," Elisabeth Winkelmeier-Becker said, according to the Telegraph.
The publication notes that between two and four percent of Germans have had "incestuous experiences," according to an earlier report by the Max Planck Institute.
Like Us On Facebook |

Follow Us On Twitter |

Contact The Author
Related
Before You Go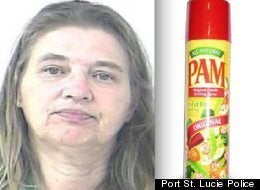 Bad Sex
Popular in the Community