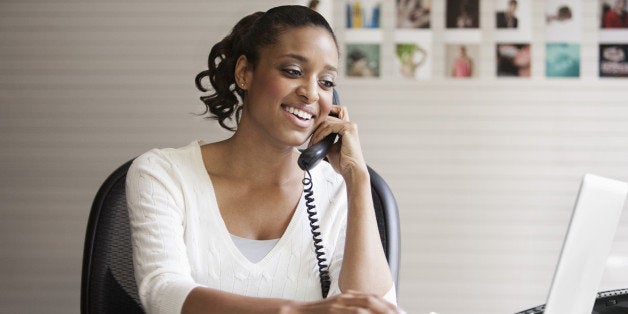 As with many African Americans, "inclusion" -- an act of being included that entails a sense of belonging -- has never sat well with me. Admittedly, I've felt excluded most of my life while ostensibly being included.
At school, work and in relationships, I've not always experienced inclusion as positive "valuing." Too often, inclusion has been about a fracturing and limiting of potential, because we value others not necessarily for who they are but for who we perceive them to be. My experiences are not unique. People of all stripes enter and exit so-called "inclusive environments" daily feeling left out. For them, inclusion is an illusion.
Minorities generally know that when companies say they want inclusion, they mean they want the aspects of diversity that fit within their frameworks -- not whole, authentic people bringing their fullness of self to the workplace.
Almost invariably, inclusion places people in the suffocating boxes of race, gender, sexuality or religion from which there may be no escape. No room or opportunity to stretch beyond the box, their value is fixed rather than enlarged.
There is a perspective held by some that being minority, female and educated is a "triple threat" that advantages some in the workplace. While perhaps true for a small number, the data suggest otherwise for the majority. That one is an educated professional can have little bearing on workplace success, as education is a passport to work in professional fields -- it's a given. The idea that being a minority and female mitigates exclusion is erroneous. Having to battle double identity barriers is doubly hard, as indicated by the high turnover rates of minorities and women in the first year of new employment.
Data show that once a minority enters a company through the "minority door," however it is classified, he or she may forever be seen through the prism of race, which is inherently restrictive. For example, Sally, an African-American woman, is valued in her company based on her being an African-American woman who is qualified to do her job. Good for Sally -- she's included. Meanwhile, Jim, a heterosexual white man, is recognized in the same company as an astute businessman, strategist, father, provider, patriot, son, community leader and asset to his field.
Jim's colleagues have engaged him as a person, and, resultantly, place higher value on his contributions, while Sally's inclusion is framed by race and gender that limit her as a person within the company. By valuing Sally primarily through her diversity; that is, her shell, her company is excluding up to 75 percent of who she is and what she is able to contribute.
Imagine paying for 100 percent of anything but only getting 25 percent of what's available to you. What kind of business sense does that make?
Inclusion has never expanded my opportunities, of which I've had many, or tapped into my creative excellence to solve organizational problems. But engagement has. This is because inclusion is about the company choosing which aspects of me to embrace. The company decides my ability to contribute. But when the company engages me, it must accept my contributions in the fullness of my authenticity including and beyond my race, sexuality, religion, age or any other aspect of my personal representation. When I'm engaged, I show up as a whole person giving my all -- and not only do I excel, the company wins.
Companies should be concerned about their levels of employee engagement. Research tells us that corporations in the United States lose upwards of $500 billion per year due to unrealized workforce productivity, some of which is attributable to employee disengagement. For minorities, a common way to protest work environments is to disengage from the life of the organization -- to give only what is required. That means people do not step outside of their preordained boxes to stretch themselves to their full potential because they perceive that doing so will not be valued. By seeing employees though an inclusion rather than an engagement lens, companies begin the process of disengagement early on.
Engagement is about tapping into the potential of each employee to contribute optimally to the company in the execution of his or her duties. Engagement enhances excellence across the board, whereas inclusion's focus is on raising numbers categorically. More minority, women and LGBT employees will not yield more excellence absent much more engagement.
Engaging Sally is simple.
1. Never isolate her by race or gender. Instead, open safe spaces where her race and gender are able to have presence within a context of achievement.
2. Invest in her. With good executive mentoring, Sally's potential is at least equal to Jim's.
3. Ensure that she has opportunities that stretch her to achieve well in excess of her job duties. Give her special assignments, and permit her to report on findings to colleagues and senior and executives and to implement approved recommendations.
4. Ensure that she is exposed to the latest advancements not only in her field, but also in the company so that she is ready to take on greater responsibility and make greater contributions.
5. Ask her for recommendations on issues of importance and complexity to the company or her discipline. She will likely thrive amidst complexity.
6. Get to know her as a person; you'll come to value her more as a colleague.
For organizations that have spent millions of dollars advancing "inclusion," the idea that inclusion may be working against your objectives can be difficult to fathom. So too for diversity professionals who believe inclusion is the sine qua non of diversity and are reluctant to tamper with it.
But if you really want to get the most out of diverse workforces, don't include them -- engage them.
Calling all HuffPost superfans!
Sign up for membership to become a founding member and help shape HuffPost's next chapter