As the United Nations Conference on Housing and Sustainable Urban Development (Habitat III) approaches, the inclusion of urban poverty issues within the discussion becomes paramount. Around the world, actors of the urban development sector are preparing and organizing their ideas. In that sense, promoting the voice of the urban poor will be critical. Learn from four cities - Nairobi (Kenya), Delhi and Bangalore (India) and Rio de Janeiro (Brazil) - where organizations are preparing to promote the voice of the urban poor at the October 2016 event in Quito, Ecuador.
According to Hilary Nicole Zainab Ervin, Nairobi hosts over 41 informal settlements which are home to upward of 706,000 individuals. As the Secretariat of the Kenyan Slum Dwellers Federation (also known as Muungano wa Wanavijiji), the Muungano Support Trust (MuST) has worked to meet the needs of Kenya's urban poor through collective action and advocacy. Utilizing a bottom-up approach, MuST develops synergies with other federation organizations, such as the Akiba Mashinani Trust, which is the federation's urban poor fund. This year, the Habitat III conference will showcase the challenges and opportunities as well as lessons learned in the push to make urban life more sustainable for residents of one of Kenya's well-known slums on the fringe of Mombasa city. Indeed, as Kenyan heads to Ecuador in October, highlighting the critical work of advocate networks of slum dwellers will be important to understanding how rights-based approaches can be incorporated into achieving the Sustainable Development Goals.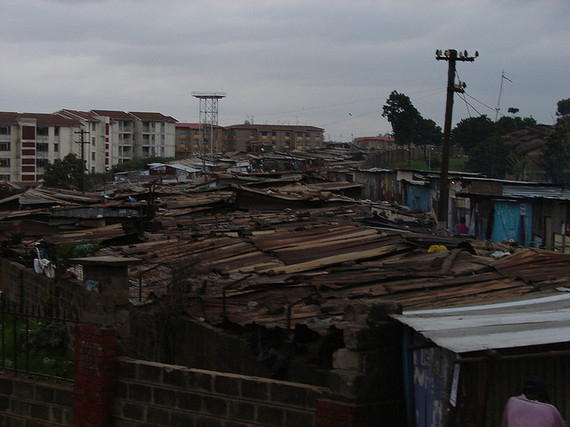 In India, Mukta Naik writes about Ayanagar, a teeming and dense settlement of over 100,000 people, comprising local villagers and poor migrants from all over rural India. It is one of the six sites where decentralized sewage treatment is being tried by the government through the Delhi Jal Board (DJB) and the Delhi Urban Shelter Improvement Board (DUSIB). Ayanagar's choice as a pilot site stems from its rich experience with community self-organization over the last 15 years. Indeed, by 2008, with the help of NGO Greha, residents co-created a plan for sustainable urban renewal. The scheme included a detailed topographical survey and technical plans for decentralized sanitation in the settlement. The experience of Ayanagar, which demonstrates the equal importance of four elements - community self-organization and persistent local initiative, professional expertise, political will and sound government policy - certainly shows the way forward for Habitat III.
In Bangalore, Ashali Bhandari presents CIVIC, a voluntary citizen's initiative and non-profit organization, that promotes decentralization as a democratic process to ensure adequate representation for the urban poor. In India, the proliferation of e-governance has made it difficult for those without smartphones or laptops to access application forms. This year, CIVIC is hoping to set up a Single Window Agency to help streamline applications, which would help those needing them avail of the benefits of poverty alleviation schemes. CIVIC will provide information from various government departments about all available programs, provide training and technology to increase accessibility, and work with the government to reduce delays that may occur without the payment of bribes. CIVIC's Single Window Agency is an exemplary project for Habitat III as it not only addresses the needs and rights of the marginalized, but also considers accessibility as a key factor for improving their lives.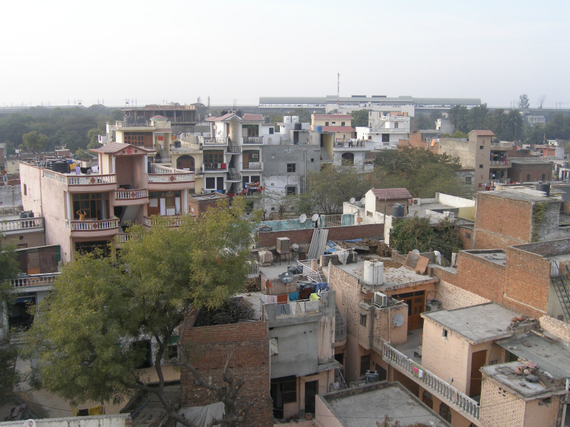 In Rio de Janeiro, according to the Ministry of Health, chronic non-communicable diseases (DCNTs), such as diabetes and hypertension cause 72% of deaths. Andréa Azambuja talks about Plataforma Saúde, an organization which aims at acting in a preventive manner, focusing on the poor in areas of difficult access. Its flagship product is a general assessment of the patient, including blood glucose tests, cholesterol and blood pressure measurement, and lifestyle choices, with special attention to risk factors. The test results are delivered at the end of the process, which lasts only 20 minutes, and then printed in a traffic color system, a universal language that facilitates understanding by illiterate people. The service is not free, but cheap: it costs from R$5 to R$25 (up to US $5) in total. This initiative does not displace the need for construction of new hospitals and full service centers, but it does show a solution that operates an efficient, agile, economic, dignified, democratic, sustainable system.
All four examples will be valuable inputs during the Habitat III conference and can contribute to the better understanding of urban poverty and solutions to tackle it. Check out more of the discussion on urban poverty and cities on URB.im and contribute to the debate.
Photos credits: computerwiz417 and Greha
Calling all HuffPost superfans!
Sign up for membership to become a founding member and help shape HuffPost's next chapter