Even from thousands of feet in the air, income inequality is easy to see.
Photographer Jeffrey Milstein captured aerial snapshots of Los Angeles neighborhoods, and the differences are striking. He took photos of Beverly Hills streets, a Marina del Rey pier and a trailer park in LA.
"There are sort of two extremes in how we end up living based on our affluence," Milstein, who took the photos while dangling 2,000 feet in the air from a helicopter, told Co.Exist. "It's very readily apparent from the air, because you suddenly are seeing the differences in the patterns."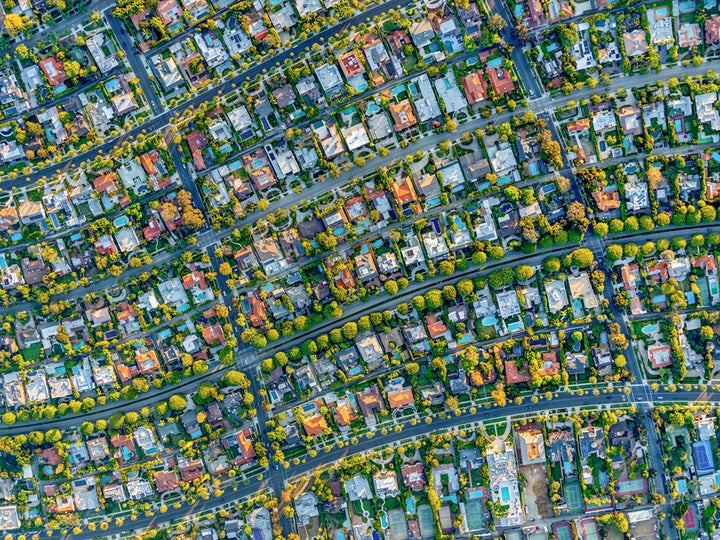 Spacing, road curvature and even color patterns are dissimilar, Milstein explained in an email to The Huffington Post Monday.
First is the size of the lots for single family homes. They are much more tightly packed in the lower economic housing. Fewer trees, few pools or tennis courts. The streets are generally on a rigid rectangular grid. As affluence increases there is more green and blue as the pools and tennis courts begin to appear. The roads begin to break from the grid with some curves, often leading up hills affording views. This continues until in the most affluent areas a large percent have a pool and a tennis court, often close to a neighbor across a hedge. Something I first noticed after reviewing the images was how the level of affluence can affect the overall color balance of the image.
The wealthier areas are dotted with green and blue from trees and swimming pools, while lower income areas appear more brown with housing allotted along straight gridlines.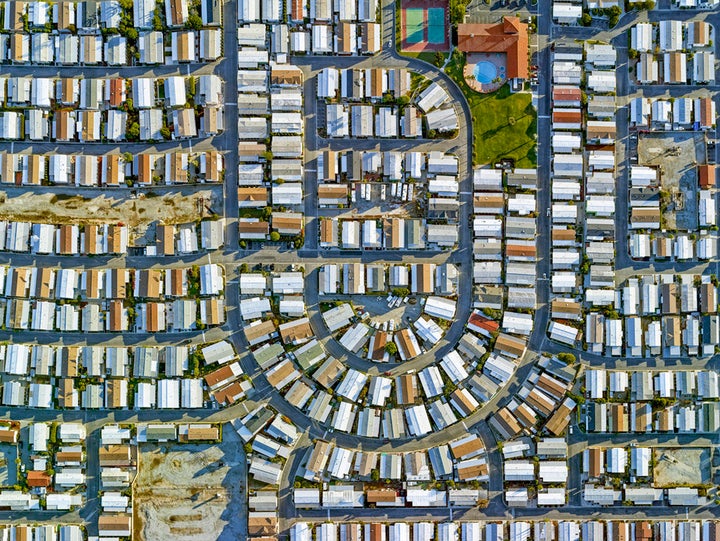 Milstein highlighted the contrasts by photographing neighborhoods on varying levels of the socioeconomic spectrum.
"It is just a visual representation of what everyone already knows regarding class and wealth and housing," he wrote. "On one extreme is the trailer park with a shared pool and tennis court, and on the other side, unbelievable mansions dot the hillsides, each with pools and tennis courts repeated for each family. It's the American dream. For a few."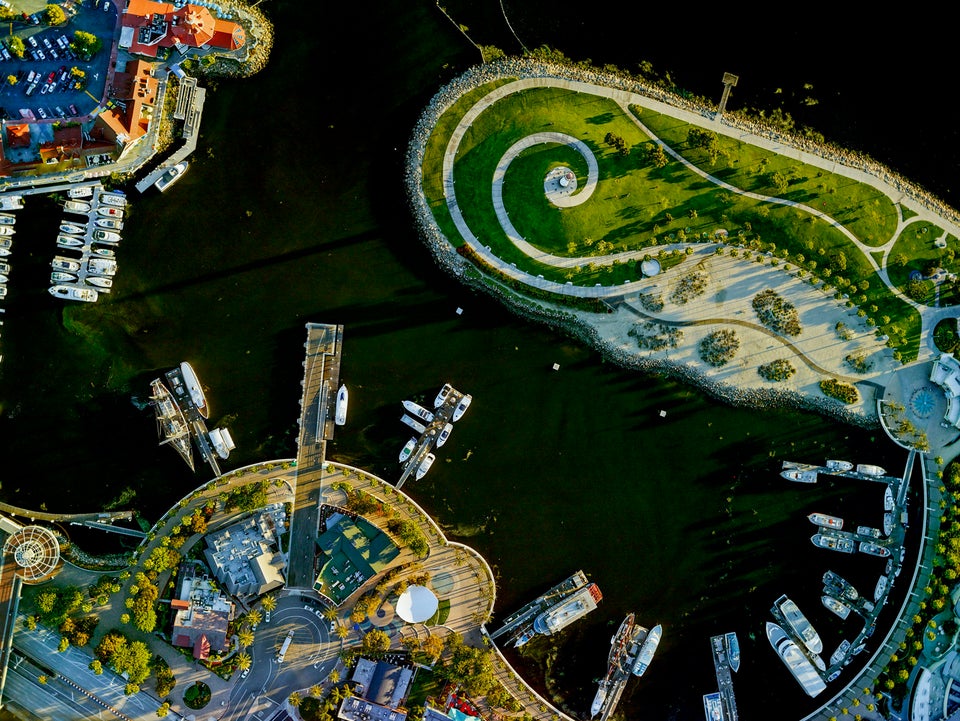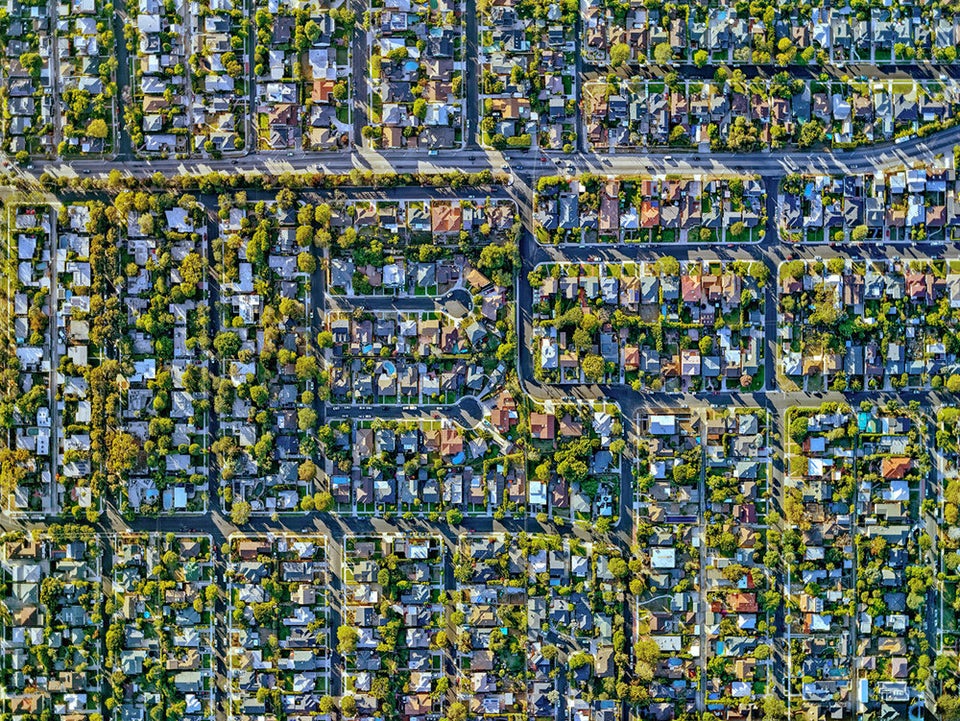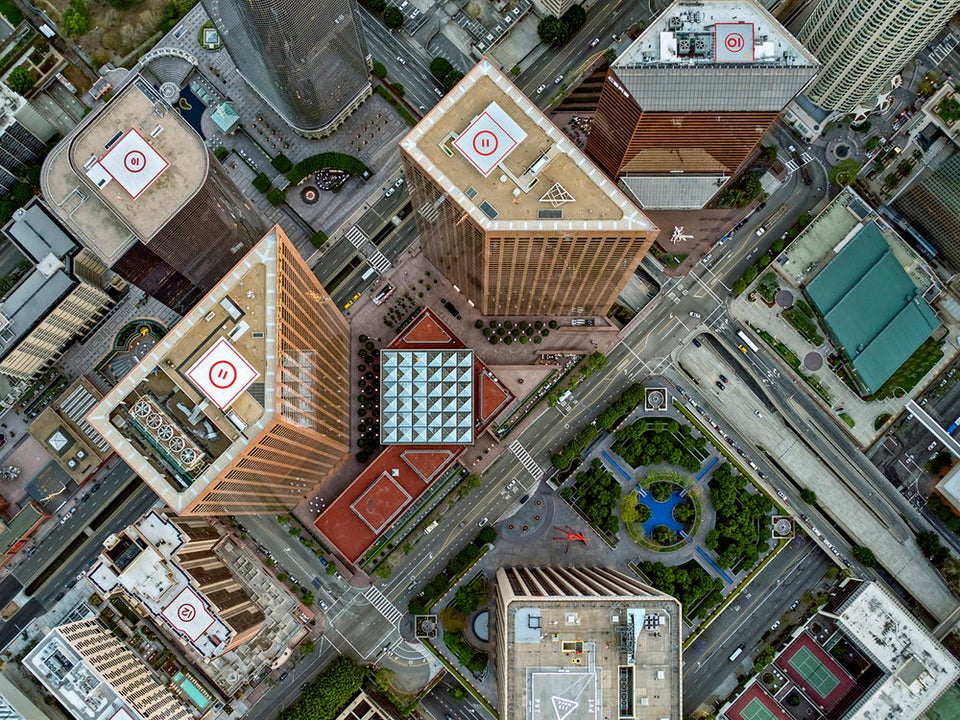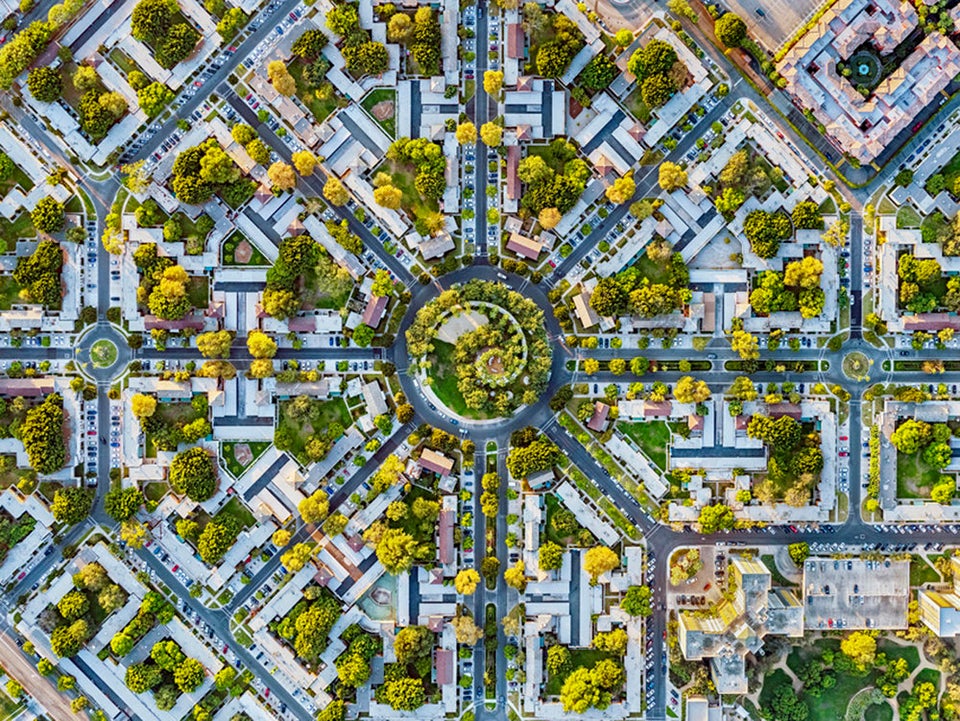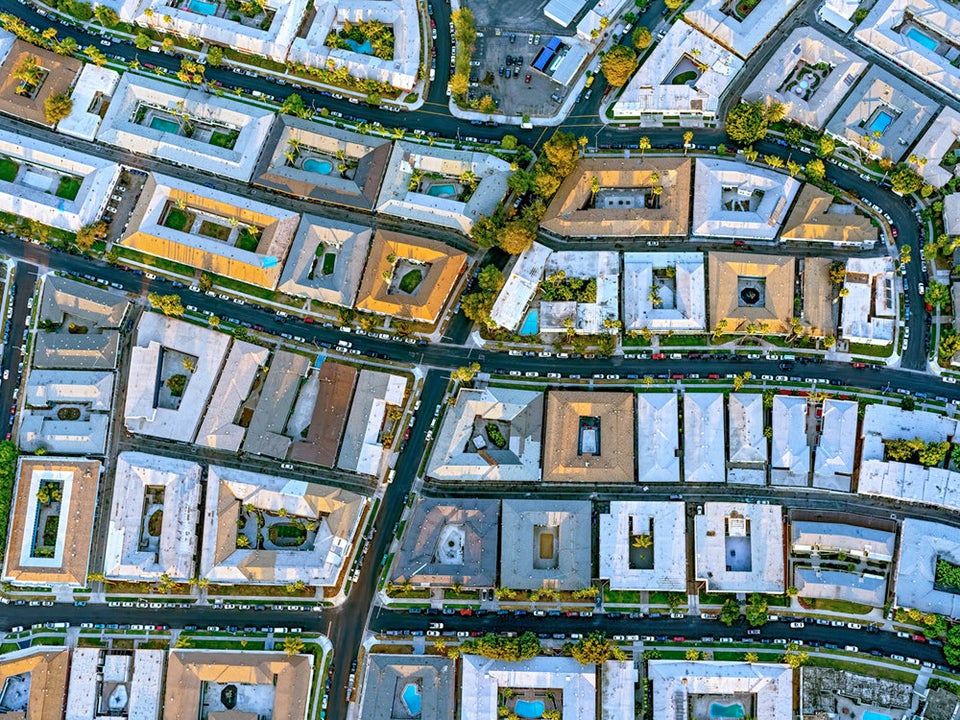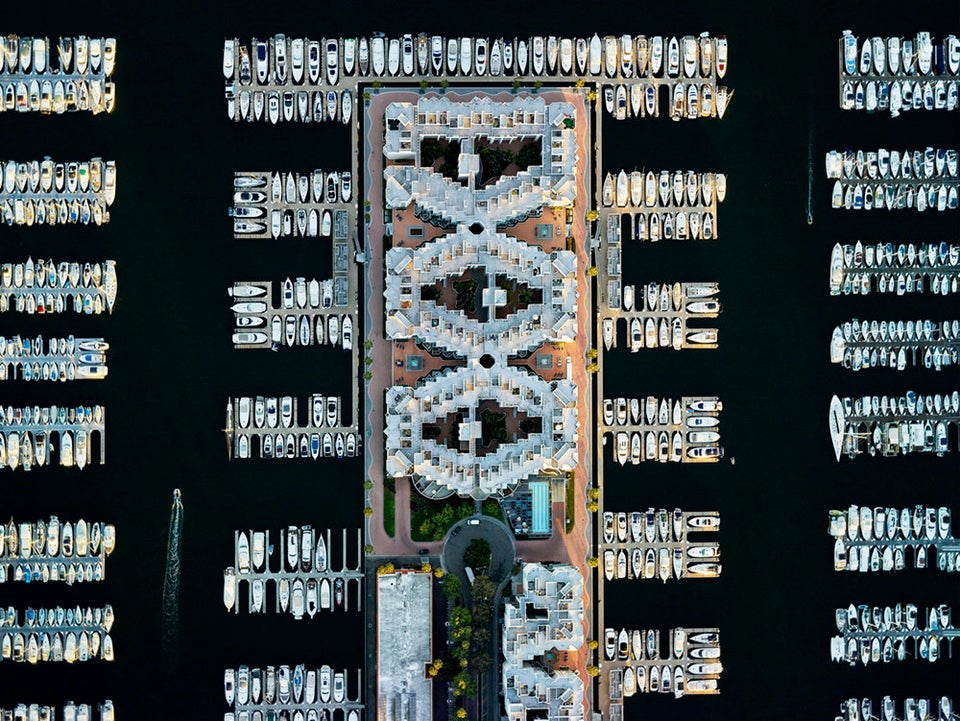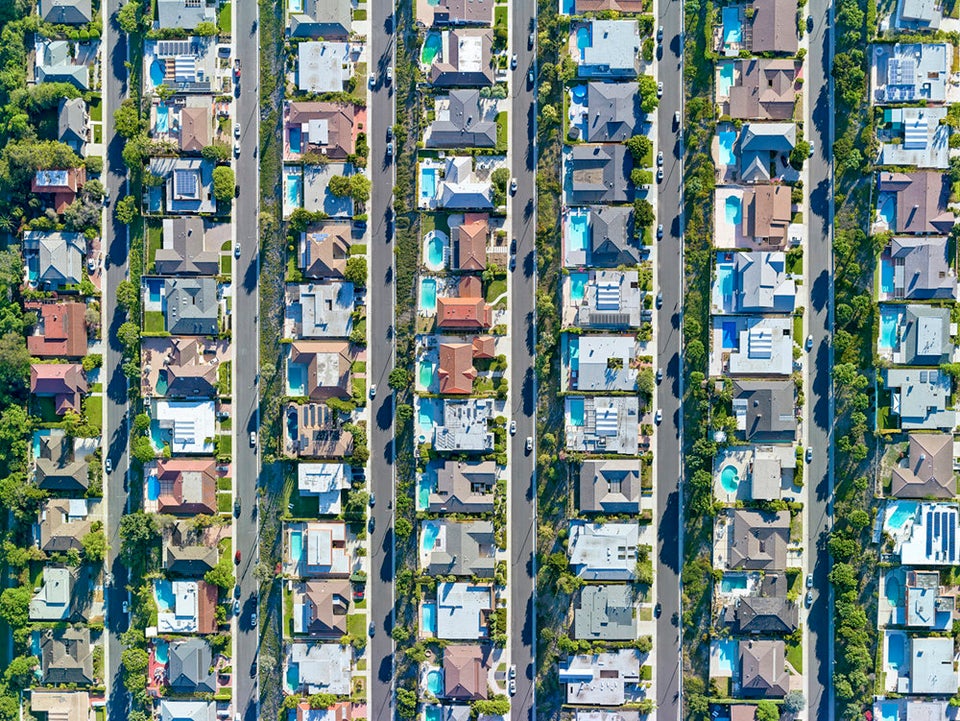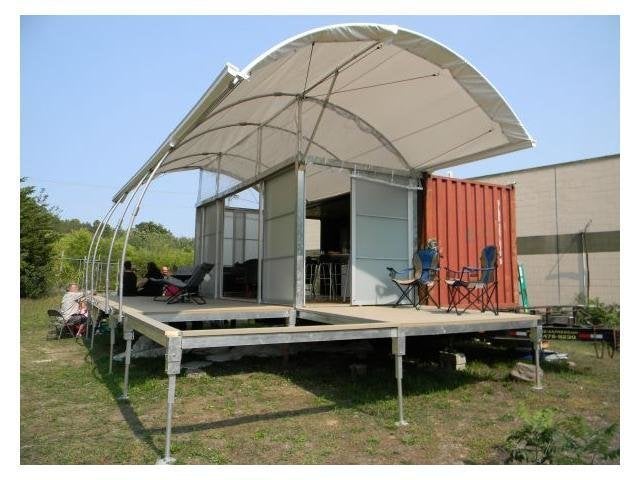 Tiny Houses
Support HuffPost
The Stakes Have Never Been Higher
Related
Popular in the Community