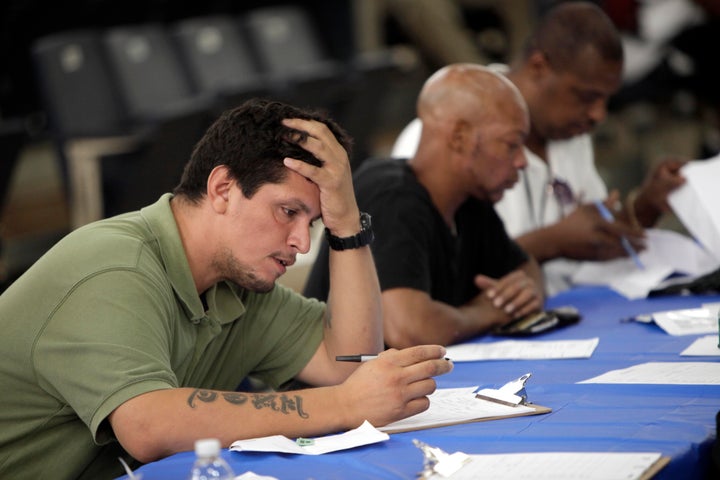 WASHINGTON -- Household incomes declined for the fourth straight year in 2011, the U.S. Census Bureau announced on Wednesday, in another reminder of the economy's failure to recover from the worst recession since the Great Depression.
In its annual economic snapshot, the Census Bureau reported that the median household income -- half of Americans made more, half made less -- fell 1.5 percent to $50,054 last year, using inflation-adjusted dollar amounts. Incomes have fallen 8.1 percent since 2007, the year before the Great Recession got started (it ended halfway through 2009).
Doug Walter of Ivyland, Pa. spent most of his career earning between $55,000 and $60,000 a year working in the parts and service departments of car dealerships. "I was an average middle-class white guy," Walter, 45, said in an interview.
In 2009, many car dealerships closed as the American auto industry plunged into bankruptcy. Walter and his wife both became unemployed. "It sucked," he said.
After two years of joblessness, Walter finally gave up on finding a new job, so he started his own business -- a consignment store in Warrington, Pa.
"Couldn't find [a job], so I made one," he said, adding that the business has supported itself but not turned much profit so far. "I'm hoping that by the end of this year or beginning of next, I'll be able to structure a salary for myself."
Walter said he expects to earn something somewhere near the poverty line this year, which the Census Bureau set Wednesday at $23,201 for a family of four. Not what he used to make, but better than nothing.
And not unusual: Most workers who have become re-employed after losing long-held jobs in the past three years have found themselves earning less money than before, the Labor Department said in August. According to the National Employment Law Project, 60 percent of the jobs lost in the Great Recession paid middle wages, while the 58 percent of the jobs created in the recovery pay low wages.
Persistently high unemployment is helping keep wage growth down. Scott Pickard of Long Beach, Calif. said he is earning $8,000 less than his $78,000 former salary following a three-year unemployment spell he described as devastating.
"When I hit three-year mark, that was rock bottom," he said. "I was not having very healthy thoughts."
Pickard, 50, said he kept his sanity and eventually found work in April as a staff training specialist at a local university thanks to relentless networking and frequent meetings with other unemployed people. "If I were sitting in front of a computer and just sending out resumes," he said, "I would have gone nuts."
Pickard stressed that he considers himself to be much better off than some others, saying his income reduction is marginal compared to losses suffered by people he knows. Of course, he would have been better off without the long unemployment spell. "To the extent that had I not been laid off and would have continued in my career without the interruption," he said, "I would probably be making six figures at this point."
Related
Before You Go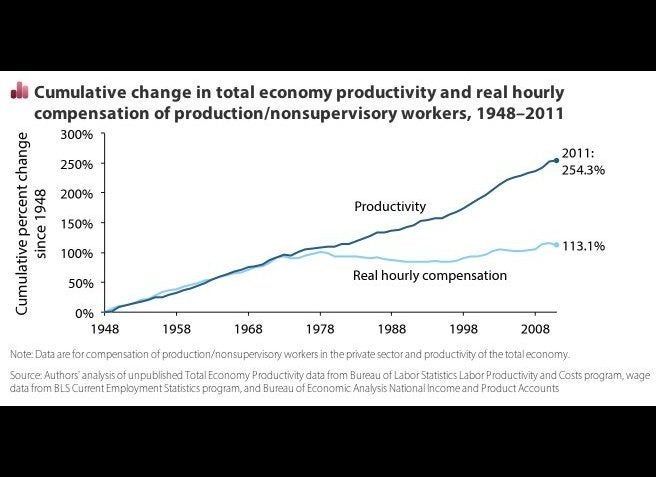 10 Ways The U.S. Is Getting Worse For Most Americans
Popular in the Community