Between tour stops in Kansas City and St. Louis, I caught up with Dolly Parton in a phone interview. The 70-year old singer is on the road promoting her 43rd studio album, Pure & Simple (available worldwide August 19th). Candid and real as always, Parton spoke about her new album, a future appearance on Grace & Frankie with Jane Fonda and Lily Tomlin, and her 50-year career in the entertainment industry. Here are the highlights from our conversation.
Who are most of the songs about in your new album, Pure & Simple? How did the album come about?
Well, actually the idea to do a love album came from the fact that my husband and I have been married for 50 years. I decided to do a tour and I thought, well you always need a CD and so I knew it was something I had to put together quick. So I got the idea to do all love songs and to do them in a pure, simple way where we didn't have to take forever to record. We just thought it'd be a good thing to do and it was easy to write because it was pure and simple and kind of took me back to the early days when I was recording and wasn't trying to think about crossing over and being pop and all that. So it was actually a fun project to do. And writing the songs, they were true things from my life and from other people that I love and what they're going through. Like the little song "I'm Sixteen" I wrote about my sister who had a couple of bad relationships and thought she was just destined to never have true love. Then she met somebody and he'd been through some things, but they just happened at sixteen years old and they were just so fun to watch. So that's where I got that idea. Nearly all of them have some thread of truth and something personal to me.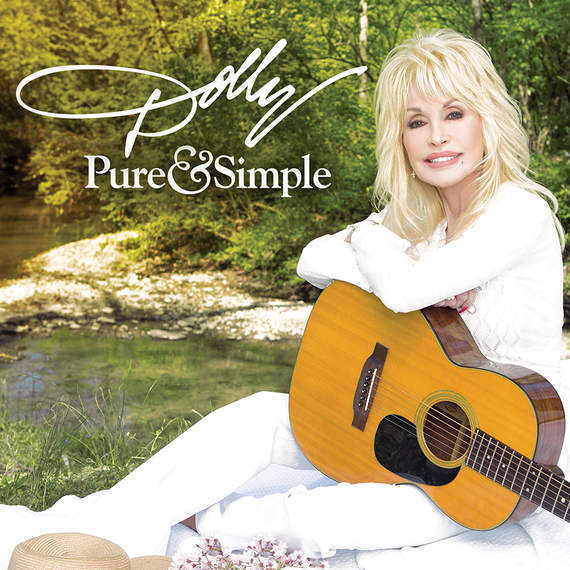 You've written thousands of songs, what does your writing process look like?
I'm not a very high tech person, but even if I was, I think I'm just so programmed to writing long hand. Most of them I write on guitar. I still love to get those vanilla legal pads and my pens so I can see my words, just jot them out, I still write like that. I've got thousands of papers scattered around, titles that I drug out to see what I might want to work on that day. I do write different songs on different instruments, depending on what it is. If I write mountain'ish, I like to use my dulcimer or the autoharp. Sometimes I write with the piano, but the guitar is what I seem to write with mostly.
Refreshingly, you seem to be a person without any guile - how do you have that happy personality?
Well, I'm a very faith driven person. I have a lot of trust in God and family and friends and in people in general. I have a lot of love in my heart. My mother was very much like that and my people were too. And so I just try to look for the good in people. I try to look for the good in myself. I try to look for the good in all things and try to find the godlike in every single person. We all have it. Some of us just kind of let it shine a little more than others. I'm a very sensitive person. If I get down, I just have a good attitude and I try not to dwell on it. I try to be uplifting for other people. I get a lot of strength from God.
Lily Tomlin and Jane Fonda have that fun show on Netflix, Grace & Frankie. Will you be joining for any future episodes? How about a remake of 9 to 5?
They used to talk about doing a remake of 9 to 5, but if we did it now, it'd be more like ninety-five! But we are buddies and we've been trying to figure out a way to get me on there. I think it's pretty much decided. I'm going to be on there as Dolly Parton, maybe just in concert. We were going to try and work it so Dolly Parton is in town and they're there for some kind of reason. Maybe we meet up backstage for some cause of theirs or something like that. So we're going to figure it out, but I'm going to definitely be in one of those shows.
Did you ever get to meet Elvis or see him perform?
You know, I never met him. He was going to record, I Will Always Love You. They already had it worked up and I was going to go to the studio and meet him and hear him record my song. Then Colonel Tom Parker called me and said that I had to give him half the publishing. Elvis didn't record any songs that they didn't publish and I couldn't do it. And so he didn't record it and I was heartbroken. But it wasn't Elvis' fault, that was just his manager and it was good management, I'm sure. But I never got to meet him. I could have different times, but I liked him a lot and I didn't want to be disappointed. You know how sometimes you meet people and they don't turn out to be what you thought they were going to be? So I missed different opportunities to meet him, but I wish I had of known him.
What do you love most about Dollywood?
Everything. I love the fact that we cater to families. I love the fact that we now have a resort, you know like a vacation destination like Disney. Though we're not Walt Disney, we're not as grand as, but we are a vacation destination. We have a water park, we have a resort, we have the theme park and over on the park we have two dinner theaters, the Dixie Stampede and Lumberjack Adventure. We really have a lot of wonderful things going. I'm proud of all of it. I'm proud of the foundation we have through Dollywood, the Imagination Library. We do a lot of good things. It's a good business for us, but we give back as well.
One of the remarkable things from your 50 year career is your cross over appeal to so many generations. How do you contextualize that success?
I really think a whole lot of it has to do with the fact that I've been around a long time, so people are very familiar with me. I think people look at me like I'm an older sister or a favorite aunt. The fact that I came from humble beginnings, people always love the rags to riches, Cinderella story and mine definitely is one. The fact that I write and the fact that I've been fortunate enough to be in the movies that have gone worldwide. I think a lot of the people that come to my shows, the older people have been fans of mine since they were young and then their kids get into it and now their kids. Then the fact that I was on Hannah Montana as Aunt Dolly for a long time introduced me to a lot of young people. So I don't really know what all it is, I'm just so grateful and honored and humbled by it.
Parton is currently on the road through Dec. 10, on her Pure & Simple Tour, her largest North American tour in more than 20 years. Her latest on-screen success came from the biopic Coat of Many Colors which NBC aired last year with 16 million viewers. The sequel, Christmas of Many Colors airs in late November where Parton plays "the painted lady" cameo role.
Calling all HuffPost superfans!
Sign up for membership to become a founding member and help shape HuffPost's next chapter