Al Gore's latest film is a flop ― a telling sign Americans are wising up to the hoax that is climate change.
At least, that's the consensus among right-wing news outlets.
The Washington Times mocked the "cool reception" to "An Inconvenient Sequel: Truth to Power," the former vice president's followup to "An Inconvenient Truth," the 2006 blockbuster documentary credited with catapulting global warming into mainstream politics. Fox News said the new movie "bombed" at the box office. Breitbart News declared: "No one likes Al Gore's new movie."
Unlike the 97 percent of peer-reviewed climate researchers who agree humans are causing the planet to warm ― a figure frequently questioned by voices on those outlets ― this consensus on Gore's movie merits skepticism.
During its opening weekend, Aug. 4-6, "An Inconvenient Sequel" grossed $961,193 as it showed on 180 screens, according to Box Office Mojo. By contrast, "An Inconvenient Truth" made $1,356,387 on its opening weekend in 2006, showing in just 77 theaters.
So far, the sequel has grossed about $2.3 million in the U.S. The original ended up grossing about $24.1 million domestically.
But a lot has changed in the film business over the past decade, and movie theater attendance is in steady decline. Documentaries in particular often reach their peak audiences on streaming channels such as iTunes, Amazon Prime or Netflix, and attract more viewers to snippet-sized videos distributed on social media channels. As such, Gore's production partner, the social-change oriented Participant Media, told HuffPost the company never expected to sales to top "An Inconvenient Truth."
"If you were to do $6 or $8 million from the domestic box office, you will have been the biggest doc of the year," Participant CEO David Linde said last week, referring to overall box office sums. "We tried to approach the movie ... from a very strategic point of view that incorporates that reality."
That's also why Participant acquired the video production firm SoulPancake last year, and has used the company to produce YouTube videos to promote "An Inconvenient Sequel." One video, titled "Kids React To Climate Change," has racked up more than half-a-million views in the last two weeks.
The movie came out during a rough season for sequels.
"Pirates of the Caribbean: Dead Men Tell No Tales," the fifth installment in the series starring Johnny Depp, grossed less than $63 million in its opening weekend. That's roughly $27 million less than its 2011 predecessor and far below the inaugural 2006 film, which earned nearly $136 million during its opening weekend. Sci-fi thriller "Alien: Covenant" made $36.2 million in its opening weekend in May. Compared to its 2012 prequel, that's a weak performance ― "Prometheus" earned $51 million during its first weekend in theaters.
"You could call the entire summer of 2017 an inconvenient sequel summer," Jeff Bock, senior analyst at the box office tracking firm Exhibitor Relations, told HuffPost. "The lull in ticket sales is directly attributed to audiences basically ignoring all of these sequels that have come off the conveyor belt in Hollywood."
Meanwhile, "An Inconvenient Sequel" will enjoy a larger geographic reach than its predecessor. Unlike Gore's first firm, the new one is scheduled for first-run screenings at theaters in countries such as Slovakia.
"This movie wouldn't be released in Slovakia if the exhibitors in Slovakia hadn't heard from their audience that they wanted the movie to be released," Linde said. "Fox News can say whatever they want to say, the proof is in the pudding, and people want to see this movie" in other parts of the world.
Gore's personal fame abroad probably explains such interest. "An Inconvenient Sequel" includes a scene in which foreign delegates to the 2015 negotiations that yielded the Paris accord on combating climate change mistake him for a current U.S. president.
"You could call the entire summer of 2017 an inconvenient sequel summer."
"He's had a huge influence on decision making and perception of this issue by other leaders and investors around the world who don't come preloaded with the political baggage you see in the United States," Anthony Leiserowitz, director of the Yale Project on Climate Change Communication, told HuffPost. "Gore's probably had some of his greatest impact outside the United States."
In an interview with HuffPost, Gore seemed encouraged by the response among overseas environmental activists to his film.
"The film is being shown in 340 theaters this evening" in the United Kingdom, he said by phone last Friday from London. "The activist community is really making a lot of progress over here and in other countries."
In the U.S., climate change is anything but a priority for President Donald Trump, who earlier this year announced the nation's withdrawal from the Paris climate agreement. Coverage of the issue also appears to be waning. Broadcast television outlets, still a primary source of news for many Americans, devoted less than 50 minutes last year to climate change coverage, nearly one-third less than in 2015, according to a recent study. And the memory of Gore's 2000 presidential run has faded over the past decade.
"Al Gore isn't necessarily the hot-button person that he once was in 2006, that's how quickly the winds of change occur in a political circle," Bock said with a sigh. "That's not that much different in the Hollywood circles, as well. An actress hot 10 years ago may barely have a career today."
He added: "Obviously you look at the disparity between the first one and the sequel at the box office, and that plays a big part."
Before You Go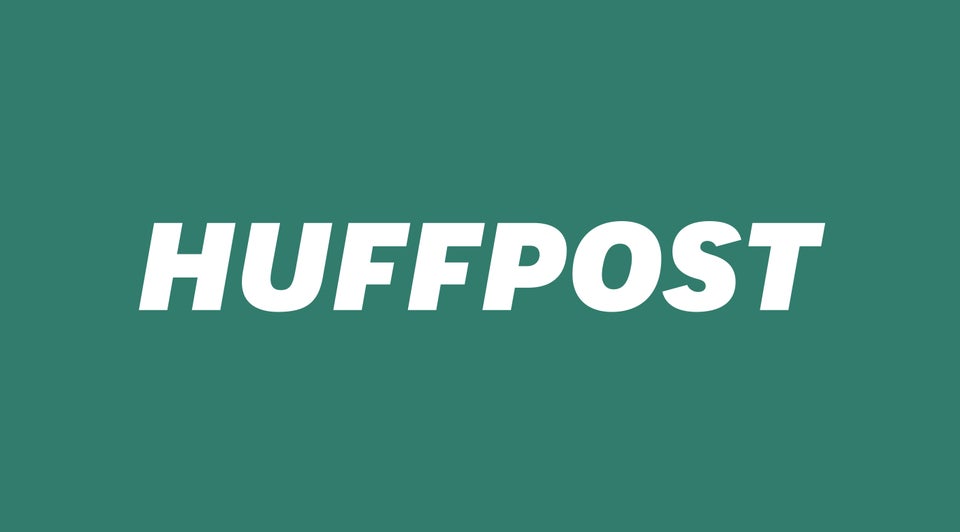 If Twitter Can #AddClimateChangeToTV Then Maybe Trump Will Pay Attention
Popular in the Community