"In times of stress, we need something to lift our spirits," explains Pantone Color Institute's Executive Director Leatrice Eiseman. "Honeysuckle is a captivating, stimulating color that gets the adrenaline going -- perfect to ward off the blues."
But how wearable can this scintillating shade really be? Joanna Douglas, Yahoo! Shine's Beauty and Fashion Editor recommends keeping the rest of your entire look neutral.
"A hot pink lip is very on-trend," she explains, "but you'll want to be sure to stick with soft nudes on the eye and a pop of mascara. Fresh, dewy, youthful skin was big on the runways this season, and compliments a bold lip well."
Do be mindful of your entire look. Bright pink makeup is the equivalent of red glitter stilettos, or wide harem pants, so you'll want to keep your hair soft -- down or in a casual updo. "A high ponytail paired with hot pink lips may appear too costume-y," adds Douglas.

While this dynamic pink is encouraging and uplifting, it's still an unnerving color to experiment with at first. Incorporate it gradually with these expert tips and products that allow you to tailor your preferred fuchsia shock value (without making you look like a model stand-in searching for Fashion Week tents!).


Nars' Easy Lover Lip Gloss ($24) is an ultra-sheer bright pink that just lightly tints lips with a veil of color. Think of it as a glossy version of a cherry Popsicle stain. Reminds us of roller skates and sunshine.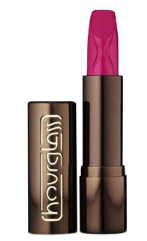 Looking to make a bolder statement? Hourglass Femme Rouge Velvet Crème Lipstick in Fever ($30) indulges lips in silky, rich color. This audacious color is best served with a natural face.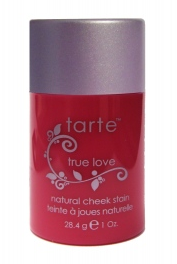 Just a dab of Tarte's Natural Cheek Stain in True Love ($30) creates a natural blushed flush despite its initially vibrant facade. This antioxidant rich, water-based gel, also delivers anti-aging and skin-restorative benefits.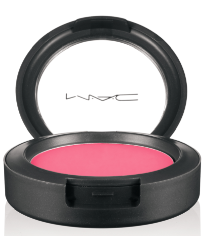 M·A·C 'Stylishly Yours' Cream Color Base in Tickle Me Pink ($16.50) is a triple threat, especially great for those dabbling in the Honeysuckle trend. This cream color can be used on eyes, lips or cheeks -- can be applied directly to bare skin or layered over foundation. The color effects range from a light veil to highly dramatic -- depending on the layers of application.
Warning: Cream blush newbies may struggle with even blending, especially over foundation. In this case, give Wet 'n Wild's Color Icon Blush in Heather Silk ($2.69) a try. You can also rub the powder blush onto lips and top with gloss!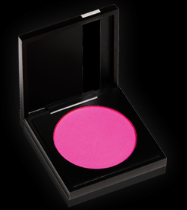 Makeup for Ever's Matte Eye Shadows double as all-over color and liner. For a subtle on-trend look, dip a flat-edged eyeshadow brush in water, swipe through Dark Raspberry ($19) and apply as you would a liquid eyeliner for a hint of color.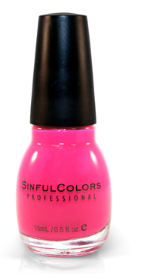 Another way to sport the trend? On your nails of course! Sinful Colors' Cream Pink ($2.50) is the perfect statement-making shade and lasts for a full week.
Popular in the Community