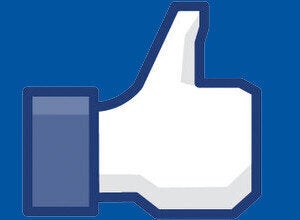 Some posts to brands' Facebook Pages languish in obscurity, while other go viral or attract dozens of comments.
The content of the post isn't the only thing that influences engagement: according to new research from Buddy Media, a social technology company, the timing, length, and even punctuation of the post can have a major effect on whether Facebook users take note of--and interact with--the content.
Using data collected from 200 of its clients over a two-week period, Buddy Media has put out a report that presents its findings on what types of Facebook wall posts are the most effective, as measured by comments, "likes," and other metrics.
From its research, Buddy Media has made several conclusions regarding how brands can most effectively share content on the world's largest social networking site.
Here are some of their key findings:
Share content outside of regular business hours. Posts that were made before or after the workday had an engagement rate 20% higher than the average. Buddy Media found that 60% of brands post to Facebook between 10AM and 4PM, even though engagement peaks in the morning (around 7AM ET), after work, and at night (around 11 PM ET).
Shorter posts do better. Posts under 80 characters in length boast engagement rates that are 27% higher than lengthier posts, though they make up the minority (19%) of all shared content, according to Buddy Media.
Pick the right day. Engagement rates dip on Monday, Tuesday, and Wednesday, as well as Saturday, when engagement rates are 18% below average. Thursday and Friday are the best days to post content to a Facebook page (data shows engagement then is 18% higher than on other days). Buddy Media found that the best day to post content actually varies by industry: brands in the auto industry have their best shot on Sundays, but financial brands peak midweek.
Ask questions--and ask them at the end of a post. Asking questions in Facebook posts can be an effective way of inviting followers to comment on a post. However, Buddy media concluded that even the placement of the question can significantly affect the response rate: "Posts that end with a question have a 15% higher engagement rate." Queries that begin with "how," "who," "why," "what," and "did" also solicited fewer responses.
Pick the right words. Buddy Media suggests brands should use "action keywords" like "take," "submit," and "watch" because "fans follow instructions well." On the other hand, certain terms and instructions can be a turn-off: "buy," "shop," "become a fan," "tell us," "order," and "see" had lower engagement.
Buddy Media's report is hardly the first of its kind. Check out this earlier study on when Facebook users are most active on the site, then tell us: What other tips do you have for improving engagement on Facebook?
Related
Popular in the Community