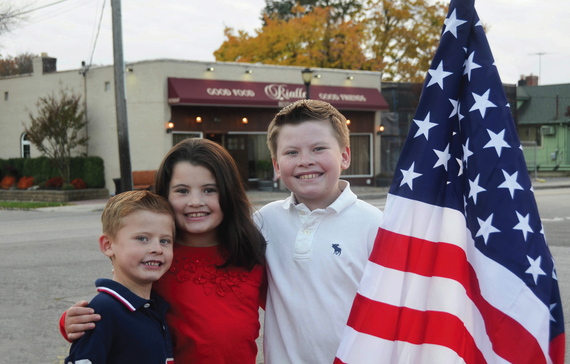 The Fuentes Children - Westbury, NY
Mario and Tara Fuentes are the parents of three incredibly kind kids. Michael, 10, Catherine, 9, and their youngest, Mario, 6, are all committed to doing acts of kindness and making sure their actions leave a positive impact.
When it comes to being kind, Michael, the oldest of the Fuentes children, has some tricks up his sleeve. With a knack for performing magic, he uses his skills to make a difference.
His mother said, "Michael spent his vacation last summer performing magic tricks on the beach. When people starting tipping him, he thought it would be a great idea to donate the money for cancer research. His slogan was "Let's Trick Cancer!" Michael was inspired to do this because he has seen several of our close, young, friends succumb to the disease. Seeing this nightmare firsthand compelled him to contribute to the cause."
Michael was happy to make a difference, and his younger sister and brother pitched in as magician's assistants. They also made and sold bracelets.
When it came to where to donate the money, Tara said, "He also was inspired by my sister who is an oncology nurse at North Shore University's Bone Marrow Unit. She recommended donating to The Cold Spring Harbor Laboratory. We met with the president of the Don Monti Research Center, Caroline Monti, and presented her with the check. The kids received a tour of the facility and Michael performed some magic tricks for everyone. It was a heartwarming experience."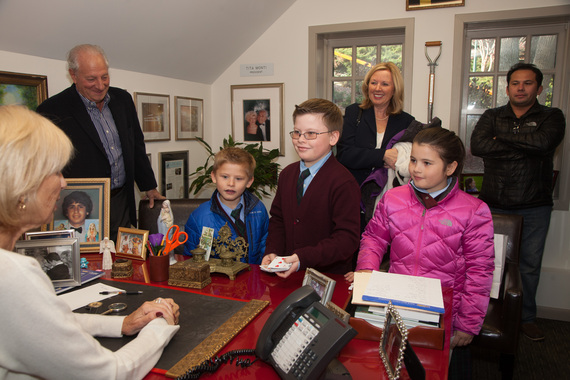 Michael's younger sister, Catherine, is also incredibly kind. She's been on a mission to make a difference since the age of six, when she decided to donate her hair after watching a loved one lose hers during chemo treatments.
Her mom said, "One day, we were talking about how my close friend, Crissy's, cancer had come back. Catherine wondered if Crissy was scared, even though she knew how courageous our friend was. Catherine knew that Crissy didn't want to lose her hair again and that really hit home for her. She wanted to do something to help and asked if she could give up her own hair."
In an effort to fulfill Catherine's wish, her parents set up an appointment for her at Studio Novelle in Carle Place, NY, to donate her hair to Locks of Love.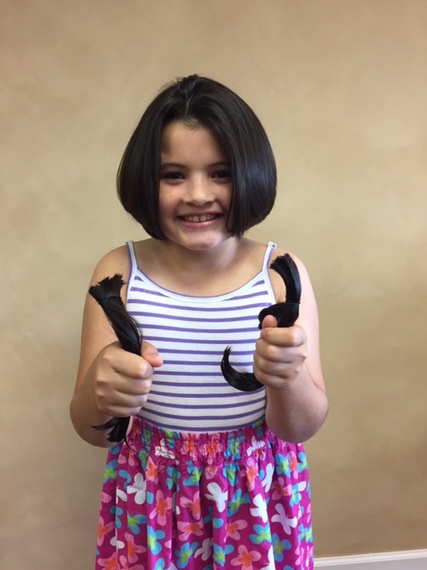 Crissy ultimately lost her battle to cancer. In memory of the friend they lost, Catherine continues to donate her hair each year. What a compassionate and kind gesture from a truly outstanding kid!
The youngest of the Fuentes children, Mario, is also off to a great start. In addition to his efforts as magician's assistant and bracelet salesman, he's already been recognized on his own merits.
His teacher, Mrs. Bensen, from St. Brigid Our Lady of Hope in Westbury, recently wrote Mr. and Mrs. Fuentes to say, "When we show respect for others, we treat them with consideration and courtesy and recognize that all people should be valued. Mario exemplifies these values every day. He is kind and very considerate of the feelings and well beings of others. He shows respect for everyone he knows, both adults and children. He genuinely cares about the feelings of others. and is an advocate for those who need one."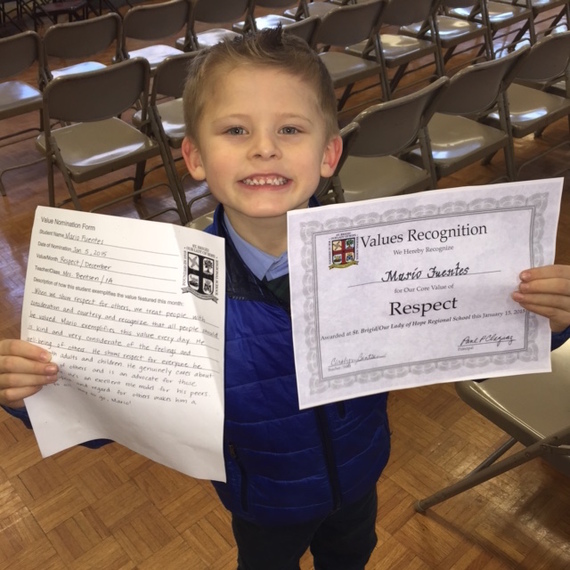 It sounds like these kind words apply to all of the Fuentes children, who have already spread incredible kindness in the world in less than a decade on earth. These compassionate children, giving so generously to those around them, set an example for people of all ages.
Good job Mario and Tara, you are raising some great human beings.The world is a nicer place with your family in it.