As individuals, organizations, and governments continue to focus on developing new solutions to help solve our world's most challenging problems, tech incubators have become an important tool to help spur innovation.
Whether it's Silicon Valley's Y Combinator or Washington DC's 1776, incubators have become a necessary component for effectively fostering new startups and developing the next generation of tech talent. In many cases, incubators do not simply provide much needed financing and technical know-how to emerging entrepreneurs, but also serve as gateways for communities and individuals to engage with the world of tech and innovation.
While the current state of affairs regarding minority inclusion in the tech sector may sound bleak, we can rest assured efforts are being made to change the status quo. One of these efforts is Chicago headquartered incubator Blue1647.
The brainchild of former investment banker and Northwestern MBA graduate Emile Cambry, Jr., Blue1647 works to foster entrepreneurship, innovation, and economic development within disadvantaged communities. Since launching in 2013, Cambry has expanded his operation not only within Chicago, but also to St. Louis, Missouri, and Compton, California. Thanks to his innovative and impactful work in the field of tech minority inclusion, Emile has been named to the Ebony Magazine Power 100, to Chicago Crain's Tech 50, as a top 100 Innovator in Chicago by the Chicago Tribune, and as a Top 40 Under 40 Game Changer in Chicago.
I had the opportunity to interview Emile to discuss his work, the tech industry, and his views on entrepreneurship. Hope you enjoy.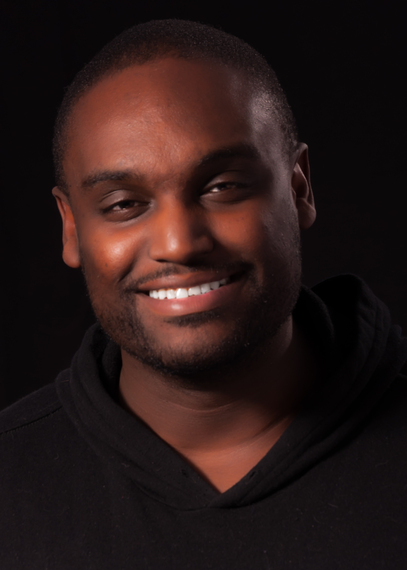 Emile Cambry, Jr. Founder of Blue1647
CG:Tell me about Blue1647's mission and why you decided to launch this venture?
EC: BLUE1647 started out as a side project, while I was teaching at a university in Chicago. I noticed how there was so much emphasis in Chicago to make it a hub for technology development. There were reports of over a billion dollars being invested in the ecosystem for our downtown areas. I knew something intentional had to take place in the communities to ensure there wasn't trickle down innovation. Chicago is a very segregated city, racially and socioeconomically. In order to give everyone a chance, we had to have an outpost in the community, and be a beacon of resources to ensure opportunities weren't watered down because you're working with underrepresented folks in technology.
CG: Much of your work takes places in under served communities. Tell me about the impact Blue1647 has had in these communities?
EC: The impact of BLUE1647 in the communities of Chicago, and now St. Louis has been tremendous. It started off slowly, but as more and more success stories are appearing, the narrative is changing. In Chicago, it's not as much of a question as to whether blacks and latinos are interested in tech, now it's a question of providing financial resources to these opportunities to provide as many opportunities to as many people. We've worked with over 10,000 students in a short amount of time, and now we're seeing students in top-rated computer science programs, adults who are now working for tech companies, and others who are starting businesses. It's truly amazing to meet new people and have them share how our space has impact their lives, and that of their family.
CG: Minorities are under represented not only in the tech sector, but also in the venture capital firms which fund many of these companies. How does Blue1647 help to bridge this gap?
EC: Our first step is to provide a petri dish where blacks and latinos can come to build their companies 24/7. Having intentional space in the community is important, and one that doesn't take place often in this country. We imagined what Google in the community would look like, and have worked tremendously hard to provide that space. Now, we're bringing in investors to meet, mentor, and invest in these companies. And they're meeting in the community to do this. Additionally, we have had an opportunity to partner with venture funds, specially for the community, such as the Neighborhood Start Fund, founded by rapper/producer Lupe Fiasco and Di-Ann Eisnor, co-founder of Waze, which was acquired by Google.
CG: Communities benefit directly from the work your organization does. How important has local government been to helping you advance your mission?
EC: Government can be an important ally in scaling these efforts. It truly takes an ecosytem to build the infrastructure necessary for tangible outcomes. In the city of St. Louis, the Saint Louis Agency for Training and Employment (SLATE), the workforce development arm for the city has been tremendous in connecting our efforts with getting folks employed. These sorts of partnerships are vital, if we want to have a broader base of impact, especially for those who have traditionally been left out of the innovation economy.
CG: Possessing the requisite technical skills are important for many jobs in the tech sector, yet it is not the only factor prospective employers use to evaluate job seekers. How important are non technical skills in advancing a career in the tech sector?
EC: We can't stress enough the need for soft skills and workforce readiness. If you get the job, can you keep the job? Does the company provide support and infrastructure for you to succeed? These questions are important and for our centers, we support those who are working to help them navigate through the system. And that's a testament to our tremendous staff, their subject matter expertise, and the culture we provide.

CG: Before launching Blue1647 you had a successful career in investment banking and consulting. What led you to shift your focus towards creating a social enterprise?
EC: What led me to shift is knowing that folks like me, don't traditionally take these paths. I get asked often why I would do this work, when I could get paid so much money doing other things. Well, it's part of the upbringing by my parents, but also, I feel I can truly scale impact, which is tremendously difficult to do. Every day is a challenge, and we are moving closer and closer to our goal.
CG: Launching an incubator is like launching any other entrepreneurial venture in that it requires a high degree of planning and comes with considerable obstacles and risks. What advice do you have for someone looking to build a social enterprise or business?
EC: My advice to anyone doing this work is that it's much, much harder than it looks. Building a platform business requires the ability not only to navigate the business community, but interface with partners and collaborators of all types. If you can't communicate as easily downtown as you can in the community, you'll have challenges. But it only gets easier, after some growing pains. You will cry at some point.
EC:When we shift the lens of looking at our communities as emerging markets, we can truly realize the potential of the assets. We'll invest in other countries with far greater risk, but I'm excited where we're headed.
Calling all HuffPost superfans!
Sign up for membership to become a founding member and help shape HuffPost's next chapter