July 3: This is the evening when the world-famous Boston Pops holds its annual rehearsal for the big July 4 event. The rehearsal is an extended sound check of sorts. There are no fireworks on this evening, but the practice draws huge crowds every year -- many thousands -- except this year feels different, because the shadows of our recent Marathon Day bombings have unnerved me, and I need to dispel them. I don't want to live in fear of violence. This is my city. I grew up here. I hop the trolley and make my way downtown.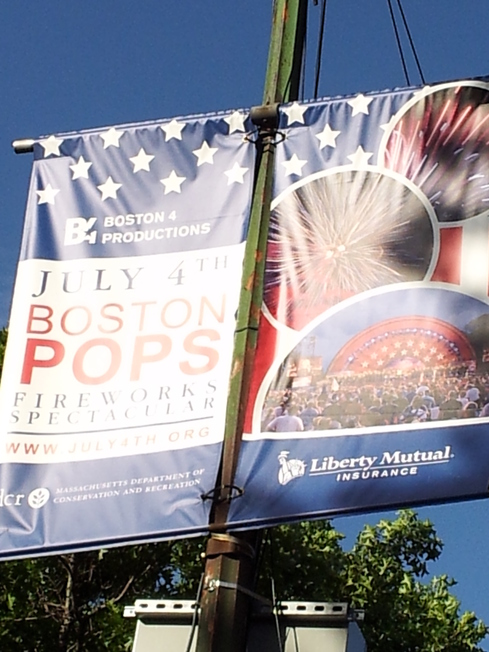 On Arlington Street, I pass the Public Garden and head over to the Arthur Fiedler Footbridge, but I can't cross it. It's closed off to pedestrian traffic. This upsets me. In the old days, I could wander anywhere across Storrow Drive, including this bridge, and enter the event at any point along the Charles River. No more. A single entrance has been established by Homeland Security. The crowds line up. There are multiple lines for people without bags, more lines for people carrying bags. TV cameras hang on trees. Security folks and Boston police are everywhere -- friendly as they had been after the April bombing -- eager to help, eager to give instructions and directions. Still, I feel sad, a bit confused. I want to cry. The people in line next to me are chatty. We shrug at each other: you do what you have to, right? Sure. Sure. We all know why. My turn comes for metal detection scanning and purse check.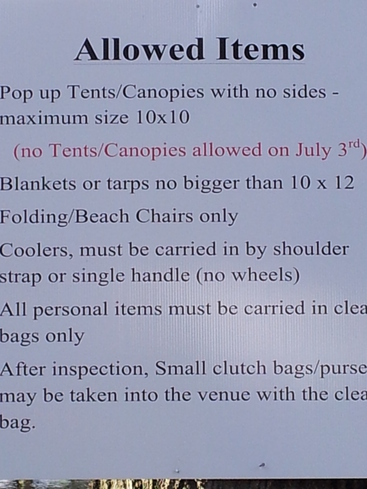 I hold my arms out to my side, offering no resistance to this kind of crucifix stance we have all agreed to. Nailed to invisible dangers, we all comply. We must. I empty my pockets of metal coins. My purse is searched and tagged. No water bottles allowed. I drink the rest of mine and toss the empty plastic container into the trash. Next, I am asked to turn on my cellphone. Why is this, I want to know? To ensure that it's not a cellphone bomb, the polite security woman tells me. I nod. I make it through.
More unreleased tears, sadness and anger pool in my chest despite this beautiful day and surroundings: enormous shade trees along the walkways, a serene Charles River floating large families of geese and ducks nearby, offering up reflections of a lush summer day.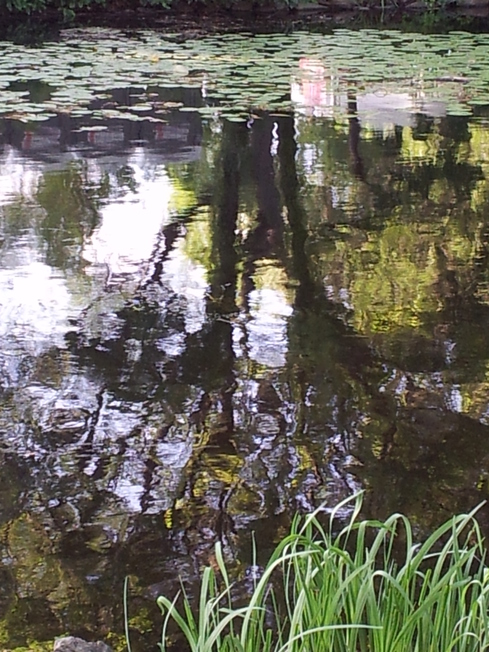 Event hosts greet me with free handouts: a colorful program, a Styrofoam Statue of Liberty crown (red or blue, I can pick), a tiny American flag. These small items serve as a consolation prize for my patience, for passing through such tight security. I feel happy, again, for a second. Then, I remember. Our age of innocence is gone.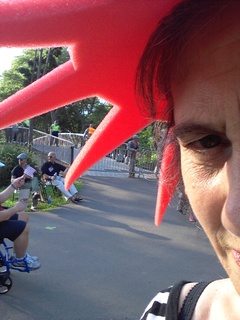 I am thankful that I lived during a time when no thought of danger crossed my mind during this holiday of our country's birth save the inevitable wild antics of drunkards throwing random bottle rockets on their way home.
Along the esplanade that follows the Charles, I pass hundreds of families, children, happy couples, old and young, lined up, as they do every year, to purchase grilled sausages and cold drinks at concession stands. Well-fed Americans plop down on collapsible summer chairs. Students stretch out on the grass as they do every year. I see ice cream streaming down a middle-aged women's sticky hands. Some things have not changed.
We came. We showed up -- thousands of us -- and that is the important thing I tell myself as I write this.
Still, ripples of new understanding shimmer in overheard conversations -- a young woman behind me talking to her mother says, "It's terrible that we have to do this." The tone of her voice, complaining and torn as she melds with thousands heading for the oval field of music and American dreams.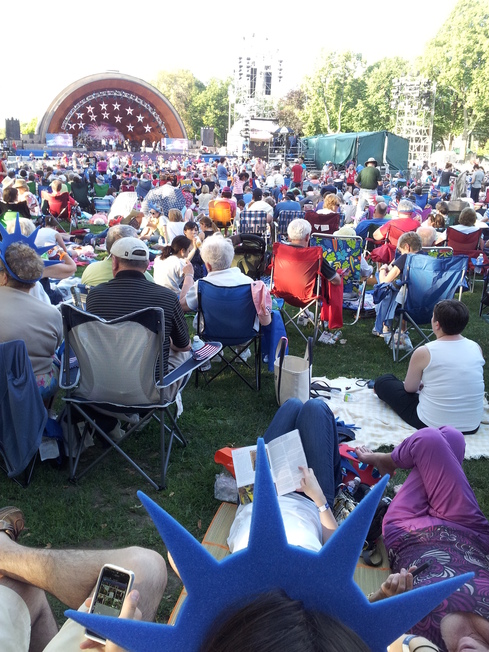 These heightened security measures have become necessary because of two wayward, confused, screwed-up young men whose parents came to this country seeking asylum and freedom.
So, yes. I wore my floppy red crown of liberty, but I wonder, on this morning after, if what I'd donned is a crown of humanity's sufferings, our collective crown of thorns?
Maybe this is our age of irony.
Popular in the Community