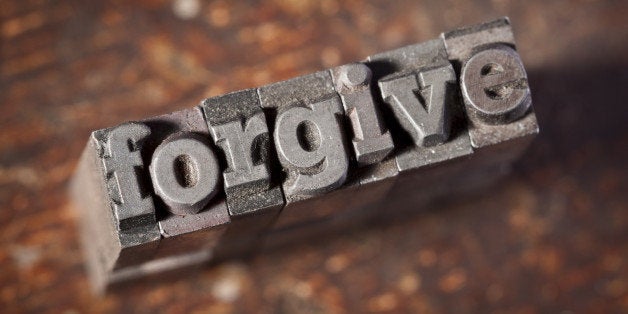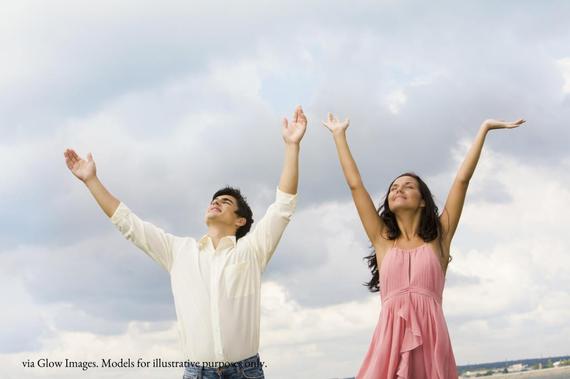 I just finished Arianna Huffington's new book, Thrive: The Third Metric to Redefining Success and Creating a Life of Well-Being, Wisdom, and Wonder. I got my autographed copy at a breakfast talk where Huffington addressed an audience of CEOs at the Fairmont Copley Hotel in Boston.
Huffington didn't just share her formula for living life well, she wanted to know what made us thrive. And she invited the audience to write to her directly with our answers.
I think it has a lot to do with carving out a life that helps us to be the best we can be. To do that, sometimes you have to un-tether yourself from whatever holds you back.
Take the two young career women seated next to me at the talk. Both were new moms who had downsized their busy work schedules to be home more with their kids. One was a TV reporter who said she couldn't be happier with her reduced hours and the ability to parent on her terms.
I think Huffington would have approved of my breakfast companions' choices. She writes about her own transition to motherhood, "for me, having children was the best possible antidote to my workaholic, 'always-on' tendencies." She cites a 2009 Brigham Young University study that indicated having a family could significantly lower blood pressure.
Perhaps these results of turning one's focus to nurturing family has something to do with countering what Huffington refers to as our "toxic definition of success and our addiction to our devices." When we put time and energy into our relationships, it's impossible to constantly stare at a device or worry about work. Easier said than done?
Huffington provides wisdom quotes throughout her book -- from scholars, artists, Greek philosophers, scientists, authors, poets, Cherokee legend, Scripture, you name it -- that provide a sprinkling of inspiration and motivation for making positive changes. A quote by Andy Warhol stood out to me for its utter irreverence and simplicity: "Sometimes people let the same problem make them miserable for years when they could just say 'So what?' That's one of my favorite things to say."
What if, for one day, you decided to simply say "So what?" to the things that tie you down. Say "So what?" to the stream of emails from the office or the to-do list that soaks up all your time. Or, on a more serious note, declare your independence from past and present hurts, resentments, relationship problems, financial difficulties, even health restraints. Decide that for one day you can live as though those things can't affect your happiness or your ability to enjoy life.
To me, there's both practical and spiritual wisdom in letting go of mental weights that can impede our progress and even our health. The Bible says, "let us lay aside every weight" in order to "run the race that is set before us" (Hebrews). If something makes your heart feel heavy and burdened, why not just let it go?
I had the opportunity to practice this wisdom in the middle of a Staples store when I was doing some mundane shopping. While I paced the aisles I was stewing about a family member's recent admission that they'd borrowed and then lost something valuable to me -- and it wasn't coming back. They were remorseful but had waited a bit too long to share this news, and now I was having a hard time forgiving.
Then, suddenly, brighter than the glaring fluorescent lights overhead, a flash of inspiration came through. I would characterize it as "So what?" thoughts on angel wings. And since I'm used to spending time in prayer every day as a Christian Science practitioner, I knew I needed to pay attention to the message. How does this compare to your love for this individual? And so what if the item was expensive -- it couldn't be worth more than forgiveness. How much does forgiveness cost?
That's when I thought of a wisdom quote from Jesus, to forgive "70 times seven." Yes, I found myself readily agreeing, this was going to go in my books as one among those nearly 490 times. And just like that, I decided to let go of the nagging hurt and anger and choose love. I chose to release my loved one from the chains of my annoyance and free both of us at once. I felt light and happy and immediately gave my family member, who had been avoiding me a few aisles over, a hug. It was over. Just like that.
So in answer to Huffington's question to her Boston audience, "Tell me -- what makes you thrive?" I would say it's taking the time to listen to that inner voice from God that prompts me to live a life of freedom. To practice resilience and flexibility so I can be the best version of myself. The version divine Goodness is causing you and me to be at every moment.