TUSCALOOSA, Ala. ― At 67, Gloria Gray is ready for retirement. She's been working out of a squat brown brick building in an office park near the University of Alabama for the last 24 years, and while she finds her work immensely rewarding, she's hoping to sell her small business.
But she's having a hard time finding a buyer ― because her business is an abortion clinic.
The shortage of abortion doctors in the United States has garnered a lot of attention, but the shortage of clinic owners — who put up the capital to set up and maintain locations where those doctors can practice — is also a major concern. Pro-choice organizations are scrambling to train more medical students to perform abortions, but the number of trained doctors doesn't matter if there's nowhere for them to practice.
Gray knows how risky it is to buy an abortion clinic. Since she opened the West Alabama Women's Center in 1994, it's been subject to a series of violent attacks. Four years after the clinic opened, it burned to the ground, and Gray never found out who was responsible. She's been mailed anthrax. Someone shot out the windows of a clinic doctor's office in the middle of the night. In 2006, a man drove his car through the clinic's front doors and into the waiting room. There was also the time the boyfriend of a patient called in a bomb threat to disrupt his partner's abortion.
There have also been less violent attempts to sabotage Gray's clinic ― for example, the establishment of Choices Pregnancy Clinic, an anti-choice "crisis pregnancy center" masquerading as an abortion clinic, right next door in 2014. And there are protesters outside her clinic daily, carrying signs with photos of fetuses on them and shouting, which annoys the nearby podiatry clinic and dentist office.
Gray's clinic is an independent, for-profit business. Unlike her peers at Planned Parenthood, she goes without the financial and legal help that comes with being part of a high-profile national organization. And while abortion clinics all over the country have come under intense pressure from regulators, independent clinics have suffered more closures because they don't have the same resources behind them.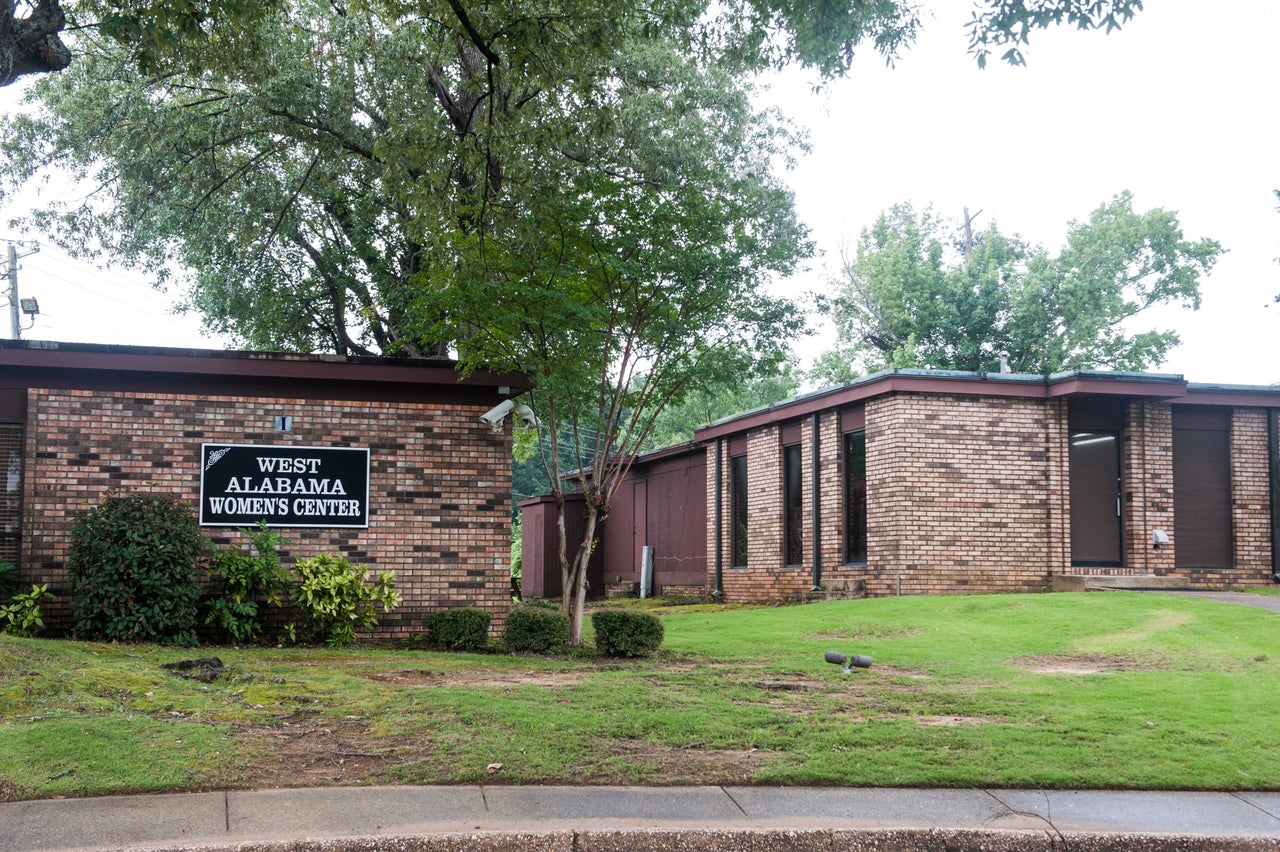 According to the Abortion Care Network, an affiliate group that supports abortion care providers, 60 percent of abortions in the U.S. are performed at independent clinics. Abortion clinics ― independent and otherwise ― have been closing at a terrifying rate in recent years, with more than 162 closures since 2010. There are 388 independent clinics left in the country.
In Alabama, there are just five clinics left ― three "indies" and two Planned Parenthoods. All of them have had to deal with a series of strict new regulations that pro-choice advocates call Targeted Regulation of Abortion Providers or TRAP laws, which they say are designed to regulate clinics out of existence.
One of the most recent was a 2014 Alabama Department of Public Health requirement that both the primary abortion provider and backup provider at Gray's clinic have admitting privileges at a nearby hospital ― which was impossible in a region hostile to abortion. Gray was forced to close her business, the only abortion clinic in the city, for eight months in 2015 while she fought the health department over that rule. Patients who would have been treated in Tuscaloosa had to drive two hours north to a clinic in Huntsville for the better part of a year.
Dalton Johnson owns the Huntsville clinic that took in Gray's patients while her clinic was closed. He was glad to get the extra business, but Dr. Yashica Robinson, the clinic's primary provider, was performing abortions until 10 or 11 at night just to keep up with demand.
"In most businesses, it's a good thing when your competition closes for eight months," Johnson said, "but we were just slammed."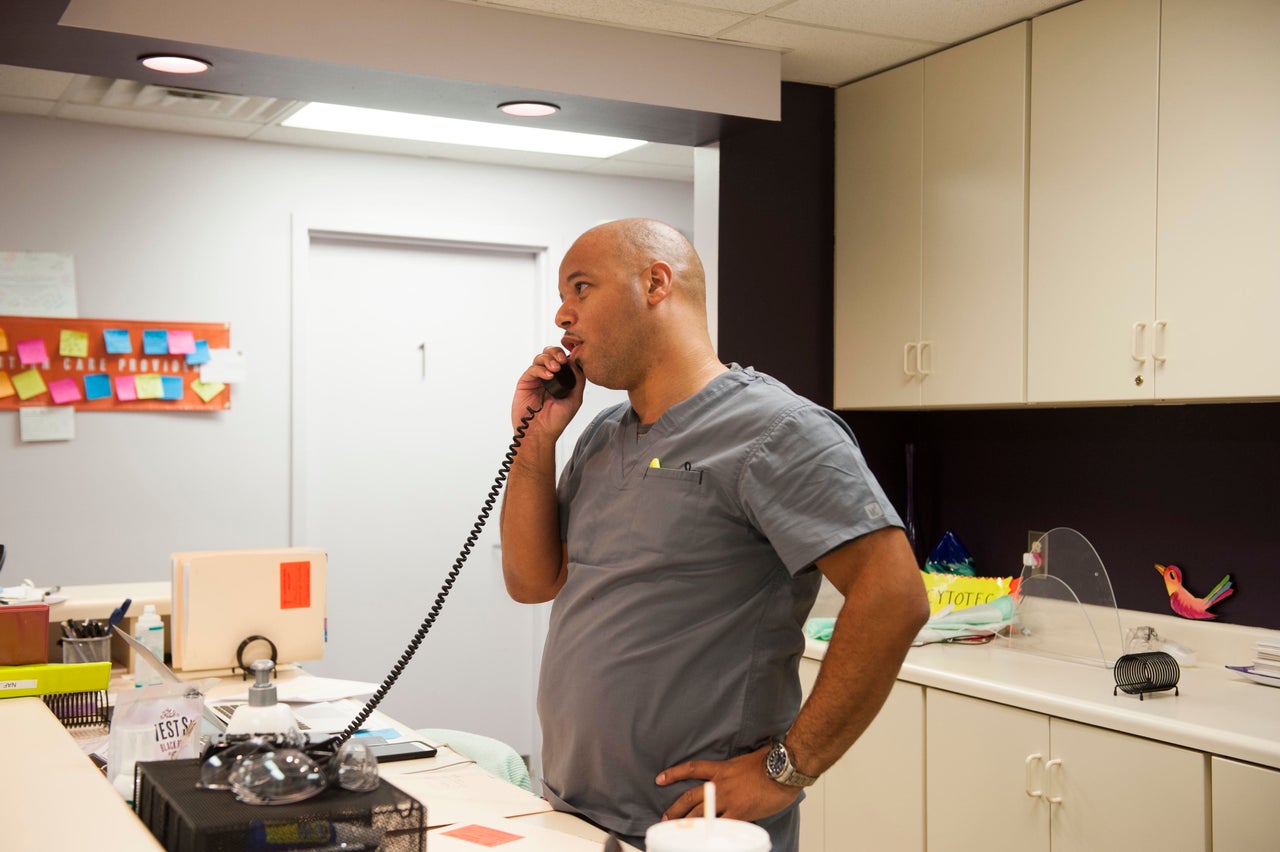 The Huntsville facility is the only clinic in Alabama offering abortions after 14 weeks. Johnson took HuffPost on a tour in July, explaining that he'd had to move his clinic from its previous location because it could not meet the TRAP requirements. Johnson noted all the alterations the state had required him to make to keep the current clinic open and operating. There was the state-mandated, fireproof supply closet that cost $20,000 to install, for example. He also bought the neighboring building to prevent a "crisis pregnancy center" from opening up next door.
Like Johnson, Gray has had to deal with expensive upgrades that raise the cost of doing business. She paid $150,000 to install a ramp at the back of the building for patients to be evacuated to an ambulance ― another TRAP law requirement. This rarely happens, however, because abortion is a safe medical procedure: Johnson says that of the approximately 20,000 abortions performed in his clinic since 2001, about eight have required hospitalization.
Gray has also felt the need to take extra precautions to protect the safety and privacy of her patients and employees. She installed security doors in the waiting room and bought her own private locked dumpster because, she says, the anti-choicers have gone snooping through the clinic's trash more than once.
She has thought about selling the clinic to her adult son, but said she wouldn't want him to take on that burden. "I don't want him to go through what I've been through," Gray told HuffPost. "I do not want that for him, because of the harassment that I had to go through. I would not subject him to that."
Her family has already done its part for the reproductive justice movement, she said.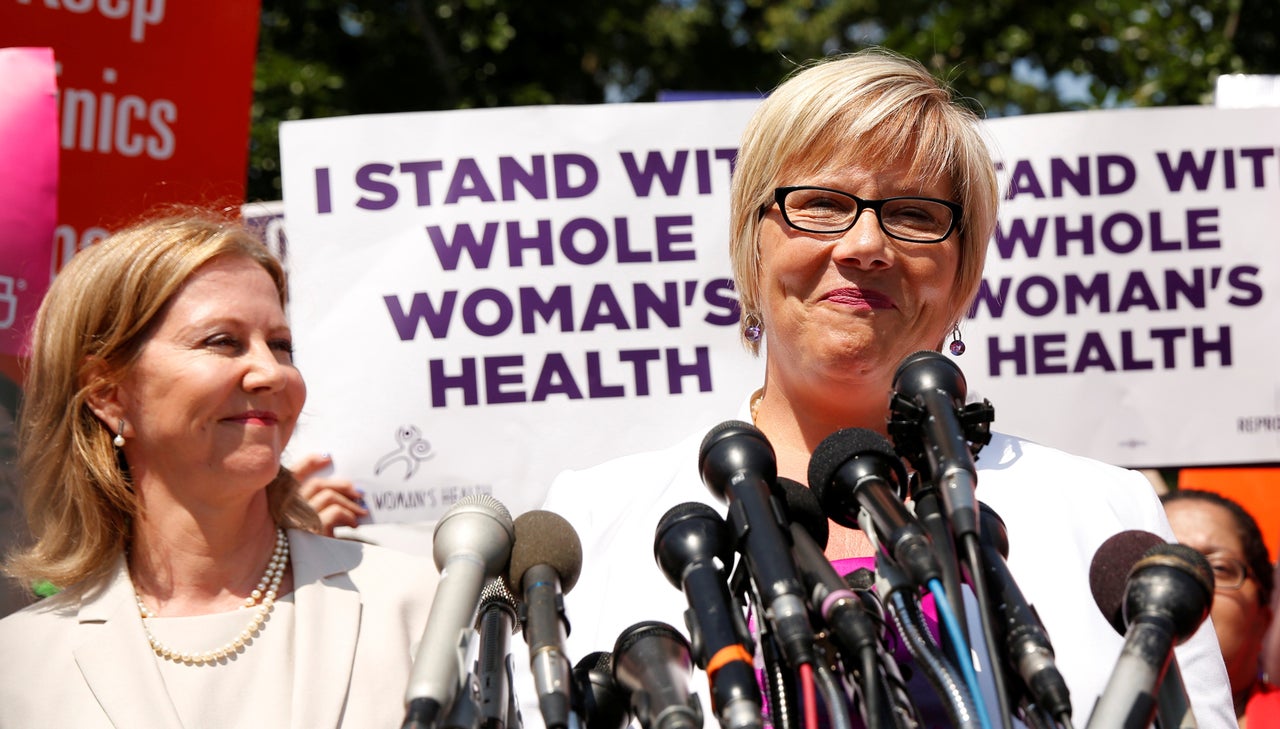 Amy Hagstrom Miller owns 13 abortion clinics in four states. She was the lead plaintiff in the 2016 Supreme Court case, Whole Woman's Health v. Hellerstedt, in which the court struck down key provisions of Texas' strict clinic regulations that had shuttered all six of her clinics in that state. The case was hailed as a victory for abortion access advocates, as the strict regulations in Texas would have inspired other states hostile to abortion to pass similar laws.
Four of Hagstrom Miller's Texas clinics have since reopened. The 49-year-old is one of the most visible members of a younger generation of abortion clinic owners. "I'm someone people call when they want to retire and see the clinic that they've built live on," she told HuffPost.
Hagstrom Miller is one of the people Gray has tried to interest in buying her Alabama clinic. But the barriers to entry in Tuscaloosa are high, Hagstrom Miller says, citing how difficult it is to find practitioners there and Alabama's high regulatory burden. Though Gray's legal challenge removed some barriers in the state, many are still standing.
Dr. Willie Parker, an abortion provider who practices part-time in the Tuscaloosa clinic, noted that the doctors and staff rely on the clinic's stable ownership to keep doing their work. "Gloria pays them for their loyalty, and for the risk," he said. "Turnover is tough anyway, especially at the lower levels. Most of them wouldn't stay if Gloria left."
The primary provider in the clinic right now, Dr. Louis Payne, is 78 years old and has already attempted to retire once. Parker predicts he will retire for good when Gray does.
"There are a lot of days when I really wish I'd chosen something else. It's going to take a lot of tough people to keep doing this."
A popular anti-choice talking point is that abortion is big business ― and that people like Gray and Hagstrom Miller are profiting wildly from it. But that's far from the case, said Hagstrom Miller. "The profit margins in our work are minuscule," she said. "It's less than a grocery store."
It's a difficult line of work even without regulatory burdens. The abortion rate is going down nationally, and many clinic owners have trouble getting loans from banks, which see an independent abortion clinic as a huge risk. Insurance companies have also refused to cover Hagstrom Miller's buildings and company cars.
It's also a challenge to hire contractors or vendors who fear the reputational risk of associating with an abortion provider. "You get four or five estimates to get your roof replaced or your parking lot repaved, but then they drive by and figure out what you do and don't want the stigma of working with an abortion clinic, or don't want to cross a picket line," said Hagstrom Miller. The list of obstacles to operating this particular kind of small business can seem endless.
"When I step back, I think, 'Why would anyone want to do this, as a business person?'" she said.
The answer, for most clinic owners, is that they're driven by their mission. Their small businesses provide a vital public health service that many other medical facilities do not.
Abortion providers know that many of their patients are low-income, and they have little desire to pad their profit margins on the backs of needy people. "Because of their feminist roots, their commitment to justice, and a deep understanding of the realities their patients face, independent abortion care providers work hard to keep the cost of care as affordable as possible," the Abortion Care Network notes in a recent report, "Communities Need Clinics."
"When you work in a place like Texas, if you deny services to someone, they're having a baby," Hagstrom Miller said. She can't refer them to a hospital, she explained, because in regions hostile to abortion rights, many hospitals don't permit the procedure. "Either I figure out how to see her safely, or I'm basically telling her to continue her pregnancy, unless I can figure out how to fundraise to send her to a different state for an abortion."
Hagstrom Miller says she's experimenting with turning some of her for-profit clinics into nonprofits so that she can solicit donations rather than rely on patient payments alone.
After the 2016 Supreme Court ruling, she decided to reopen her shuttered Austin clinic as a nonprofit. She's also planning to open two more nonprofit clinics, though she's not ready to announce the locations, other than to say they'll both be in red states. "I'm experimenting with that and [will] see if it puts us in a better position financially so we can have sustainability."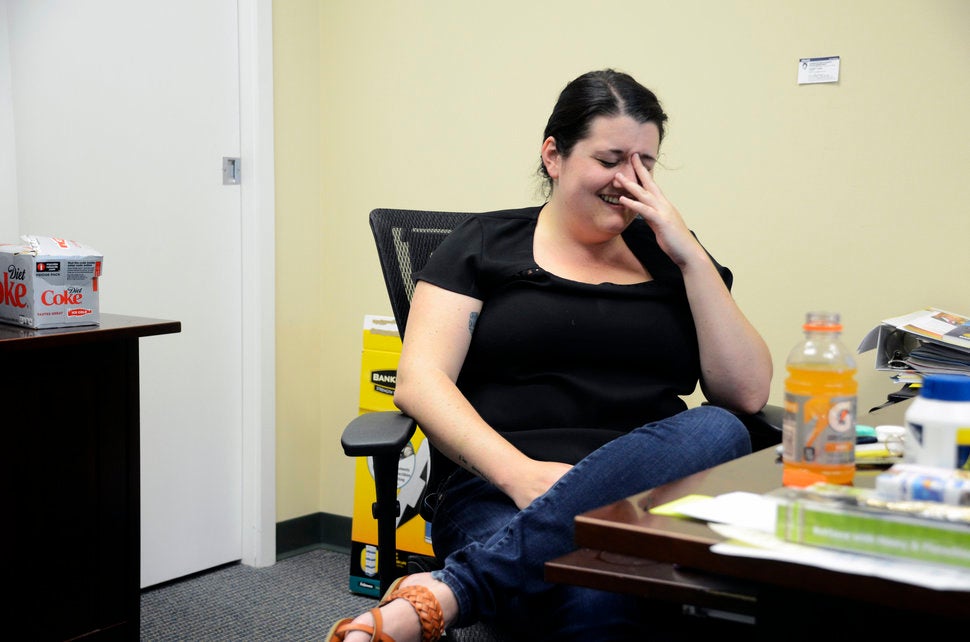 Despite the challenges of entering this line of work, there are interested young entrepreneurs. Calla Hales, 27, is one of them.
In 2014, she began working for her family's network of four independent clinics — in Charlotte and Raleigh, North Carolina, and Augusta and Forest Park, Georgia. Hales initially worked as an administrator at one of the clinics, learning the ropes of what had been the family business since 1998, before taking over as lead administrator for all four clinics in 2016.
The work is grueling and the roadblocks to the work frustrating. In Charlotte, Hales has had to contend with one of the most aggressive anti-choice protest scenes in the nation. She's also endured physical violence at the hands of anti-choicers: Earlier this year, she reported that she went on a date with a man who raped her, revealing himself to be anti-abortion. As he raped her, Hales recounted, he called her "a Jezebel" and "a murderer."
But even without the risk and reality of physical violence, providing abortions is a tough business, to say the least. "This is an industry where you don't make money," Hales told HuffPost by phone. "You barely break even." She's had to take on a second job in real estate to make ends meet, as do many of her staff members.
Hales' clinics specialize in abortion care, and don't offer the screening and general health care services that are available at many Planned Parenthood clinics. Because they're often a last resort for people without health insurance, independent clinics often treat women who often cannot afford to pay.
Hales said that with so many patients on Medicaid or without insurance entirely, providing less expensive services eats into the bottom line. "Medicaid doesn't always reimburse 100 percent for reproductive health care," she explained, "and there's a really long lag time that has a major impact on our profit margin."
Abortion access funds, which pay for abortions that patients cannot otherwise afford, help fill the gap. Keeping those funds well-financed is "crucial for patients, but that also ensures that providers are getting paid for their services," Hales said.
Hales is at the beginning of her career in an industry in which burnout is rampant. She said she is in awe of the owners who have been in the business for decades.
"I have a lot of respect for old hands because, God, there are a lot of days when I really wish I'd chosen something else," she said. "It's going to take a lot of tough people to keep doing this."
Still, Hales told HuffPost she would jump at the chance to buy another clinic. "If people want to reach out, they know where to find me," she said.
Gray, closing in on a quarter-century at her clinic in Tuscaloosa, is almost ready to call it a day. "It takes such a toll on your life; there's so much stress related to it," she said. "If I can make it to 25 years, I'll feel good about my accomplishments."
"I'm trying to reach my 25, and then I really hope someone else will take it. This clinic definitely needs to stay open."