Remember The Shop Around the Corner? The charming children's bookstore tragically had to close its doors in 1998 after Fox Books -- a big box store with lattés, low prices and unbeatable selection -- ran it out of business.
Sure, that's just the plot of the classic Meg Ryan-Tom Hanks vehicle "You've Got Mail," but it was never purely fiction. The battle between Ryan's tiny independent bookstore and Hanks' behemoth was being played out, with admittedly less romance, all over the country.
Barnes & Noble Booksellers and Borders offered the bulk discounts and enormous selection long-standing indies could not, and the latter began to shutter at an alarming rate. Thousands of booksellers -- nearly 40 percent, in fact -- left the independent stores' American Booksellers Association in the late '90s, according to New York magazine.
A modern "You've Got Mail," however, might pit Fox Books as the plucky underdog against Internet sales titan Amazon. In 2011, Borders left the arena, unable to compete with Amazon's still-lower prices and the customer's ability to buy books without even leaving home. Barnes & Noble remains, but seems a shell of itself; it's been closing stores and trying futilely to compete with Amazon online.
And now, The Shop Around the Corner is making a surprise comeback. Indie bookstores have been resurgent in recent years, filling the void of brick-and-mortar shopping left by closing big-box bookstores. How are these bookshops succeeding where Borders buckled?
Housing Works Bookstore Café, part of the Housing Works charity in New York City, which provides housing and other services to people living with HIV/Aids, perfectly exemplifies the answer. While walking into a generic big-box bookstore feels a lot like shopping at a slightly more expensive, slightly less convenient version of Amazon, walking into Housing Works feels worlds apart.
The shelves are lined with an idiosyncratic array of donated and used books, including a shelf of donated galley copies. The beautiful, sunny space centers on a cozy café space, the ideal place to get lost in a stack of potential purchases and a coffee for an afternoon. The staff are passionate volunteers and nonprofit employees ready to welcome you and recommend the best book for you. You can come back -- not just for readings or celebrity book signings, but for speed dating with book geeks, arty trivia, or even your wedding, if you want.
Housing Works, like so many beloved indie bookstores, offers something that Amazon can't do better. They're turning book-shopping into an opportunity to reconnect as communities, and it turns out that's something readers still want.
Related
Before You Go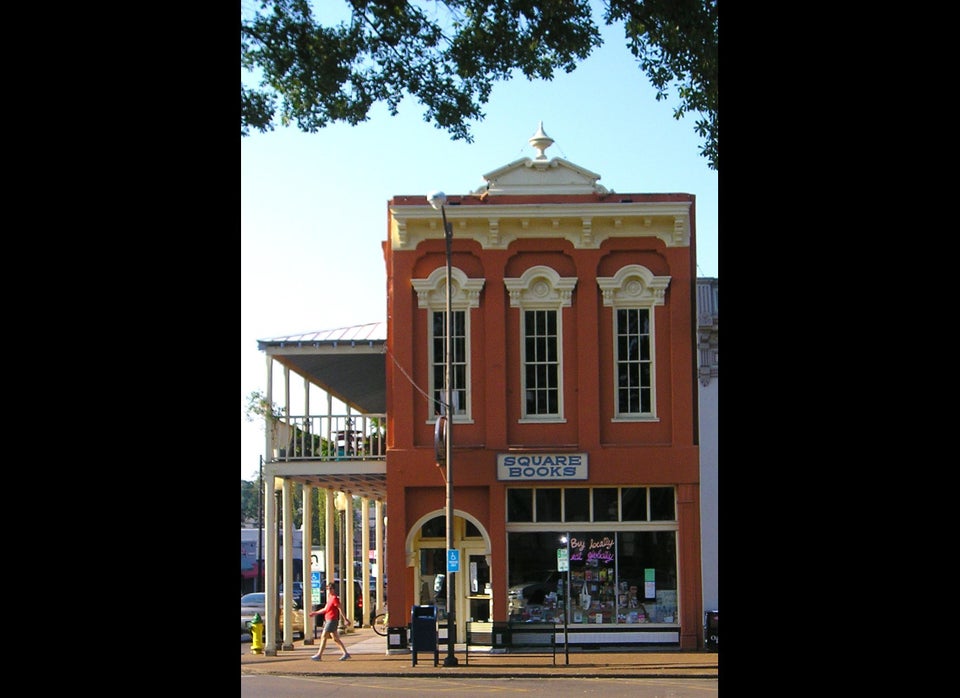 America's Best Bookstores
Popular in the Community