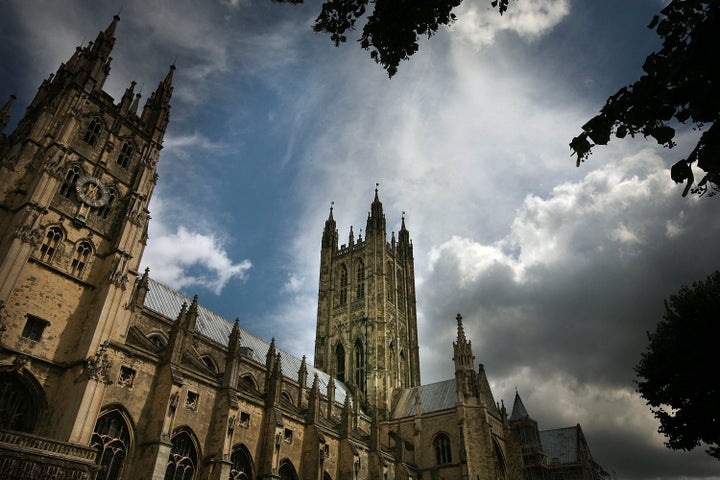 The Rev. William White spent several years with the group we now know as the Founding Fathers. As chaplain to the Continental Congress, he met with them, dined with them, swapped late-night stories with them (his next-door neighbor was Dr. Benjamin Rush, signer of the Declaration of Independence). White's unique role gave him a front row seat to the debates of John Adams, Benjamin Franklin, Thomas Jefferson, and the rest concerning the single most important issue of the day: independence. How could a collection of British colonies live into a new reality as a united, self-governing nation? How could they maintain the best of the values they had inherited while creating a new system that would fit their context? As they deliberated, White listened ... and learned.

White was also an ordained Church of England minister. Having witnessed firsthand the birth of a new Republic, he turned his attention to the labor pains of a Church that could no longer be "of England" in name or composition, but neither could it be wholly unfamiliar. Through the Constitution that White wrote for this Episcopal Church, as it would become known, he helped create "a church government that will contain the constituent principles of the Church of England, and yet be independent of foreign jurisdiction or influence." Actually, this was no newborn he was helping along, but rather an adult child ready to strike out on its own, leaving the nest and creating a life separate from the expectations of its parent.

That parent, unsurprisingly, did not immediately embrace its child's new status. White used the term "Episcopal," the Greek term for "bishop," to describe this entity, and yet he could not convince Church of England leadership to consecrate indigenous bishops for the fledgling Church. In some ways, the situation was not that different from what was experienced by the first-century believers in Antioch, who desperately wanted the support and connection with the "mother Church," but at the same time were taking steps in their own governance and mission that reflected their geographic and ethnic context, and therefore looked quite different from what the Twelve had started in Jerusalem. Even so, while the English Church used the appointment system to propagate its ecclesiastical hierarchy, American bishops, said White, would be elected ... and not simply by clergy, but by lay representatives as well. In fact, the laity would share in unprecedented ways in the overall governance of the Church, including in the bicameral General Convention held every three years that would determine the direction for this Church. And in a land where there would be no king, neither would there be an archbishop. Rather, the head of this new Church would be a Presiding Bishop, reflecting the principles of the young republic in which this Church had taken root.

Through the years, misunderstandings and differences have continued. Oscar Wilde's famous maxim about two peoples separated by a common language has proven true for the Anglican Churches in these lands. It is not simply that different decisions made by one Church are often frustrating to the other. No, it is the difference in processes by which decisions are made in the respective Churches that can mystify and exasperate. Our directness can at times seem to be overly bold and unilateral, while the more nuanced ways of our transatlantic colleagues can appear heavy-handed and non-transparent. Singularly unhelpful labels such as "cowboy diplomacy" or "backroom politics" can prevent the real possibility of mutual understanding and appreciation of both Church's distinct contexts. At its worst, there can be now, as in William White's time, a refusal to see God at work in the other's polity and policies. Different does not have to mean deficient. And if we can let go of the infallibility of our opinions about our own context, perhaps we could learn from the other.

This is exactly what happened at our General Convention in 2009, as we invited an unprecedented number of leaders from other parts of the worldwide Anglican Communion -- all Churches in some way born out of the Church of England and remaining connected with the Archbishop of Canterbury -- to come and learn how we in The Episcopal Church operate and experience firsthand the rich diversity of this Church. The result was an increased respect of our often vastly different contexts, and a fresh appreciation of how we can hear God speak to each of us in these different contexts. Now, from July 5-13, the Vice President of the House of Bishops of this Church and I are invited guests at the Church of England's General Synod in York, watching and listening and learning how decisions are made in the "mother Church." Next year, at our next General Convention in Indianapolis, we will reciprocate and welcome Church of England representatives to be with us.

Over two centuries ago, a revolution gave birth to a new nation and a new Church. But independence does not have to result in isolationism or ingratitude. Instead, we must find new and intentional ways to connect with and learn from one another. In so doing, we will together live into the gospel that was proclaimed those many years ago in both Jerusalem and Antioch.
Popular in the Community