WASHINGTON -- Despite high expectations heading into Tuesday's election, independent candidates did not upend most of the competitive Senate and gubernatorial contests in which they had threatened to sway the outcome.
Support for third-party or independent candidates tends to drop off in the latter stages of a campaign, as their supporters realize they're not likely to win. However, candidates in a swath of races were polling with such high numbers ahead of Tuesday that various media outlets wondered whether they might scramble the terrain as the GOP attempted to flip the Senate.
Yet despite the pre-Election Day buzz, independent and third-party candidates ultimately didn't make as much of a difference this year as they did in, say, 2012, when libertarians provided the margin of victory for Democrats in two crucial Senate contests.
This year's highest-profile race for independent candidates was in Kansas, where Greg Orman disappointed Democrats who hoped that he would unseat Republican Sen. Pat Roberts and caucus with them. Ahead of the election, HuffPost Pollster's model had Orman gaining 45 percent of the vote, but in fact he fell short of that, dispelling Republican fears that they might lose a seat in a deep-red state.
Ronald Rapoport, a professor of American politics at the College of William and Mary, suggested that Orman's strategy of distancing himself from both parties hurt him in the end.
"There's a tipping point for independent candidates when they are not viewed as likely to win," Rapoport told The Huffington Post. "One problem is they're sort of in the middle, and that is a strategy that almost always leads to a diminution in their vote."
In South Dakota's Senate race, former Sen. Larry Pressler, who represented the state in Congress as a Republican for many years, took 17 percent of the vote running as an independent. Pressler finished third, behind Democrat Rick Weiland's 29 percent and former Republican Gov. Mike Rounds, who won with 50 percent. In a year in which Republican Senate candidates dominated, it's unclear whether Weiland would have beat Rounds even without Pressler on the ballot.
A similar dynamic played out in Maine's gubernatorial race, where Republican Gov. Paul LePage beat Democratic Rep. Michael Michaud 48 percent to 43 percent. Independent candidate Eliot Cutler trailed with 8 percent of the vote.
Cutler had held a news conference last week where he urged his supporters to "vote their conscience" if they thought he couldn't win, and the state's independent Sen. Angus King switched his endorsement from Cutler to Michaud ahead of the Tuesday vote. Yet the Democrat ultimately wasn't able to unseat one of the nation's least popular governors.
"Cutler made a very ambiguous statement" in telling his supporters to vote their conscience, said Kenneth Palmer, professor emeritus of political science at the University of Maine. "I think a lot of people, including myself, thought that would put Michaud in a very good position. LePage's support was probably deeper than we realized. Probably, more of Cutler's supporters went over to LePage than was earlier thought."
"It's a possibility that LePage could have won even if Cutler was out of the race," Palmer suggested.
In North Carolina, state House Speaker Thom Tillis (R) unseated Sen. Kay Hagan (D) by a margin of less than what marijuana-smoking libertarian pizza deliveryman Sean Haugh received. The American Future Fund, a conservative group without a history of advocating for marijuana legalization, ran pro-Haugh ads in the waning days of the race, presumably in an effort to steal youth votes from Hagan. And the Democratic senator did indeed experience a steep drop-off among young voters as compared to 2008.
Mac McCorkle, a onetime Democratic strategist for former North Carolina Govs. Bev Perdue and Mike Easley and now an associate professor at Duke's Sanford School of Public Policy, argued that Haugh's actual impact on the race appeared to be negligible.
"It doesn't look like he turned out to be a factor," McCorkle told HuffPost. "When you get to 2 and 3 percent among these independent candidates, it's a little hard to tell where those votes are actually coming from."
"Hagan's more overwhelming problem was lack of youth turnout," McCorkle added. "The real question was, 'Was Hagan going to defy gravity?' And she almost did."
One electoral success for independent candidates was in Alaska, where a unity ticket consisting of independent Bill Walker and Democrat Byron Mallot beat Republican Gov. Sean Parnell. That race, however, was complicated by former Alaska Gov. Sarah Palin's endorsement of Walker's campaign and the Democratic Party's decision not to field a candidate.
In Virginia's Senate contest, which Republican Ed Gillespie conceded to Democratic Sen. Mark Warner on Friday, the precise impact of the independent candidate appears murky. Independent Robert Sarvis got 2.5 percent of the vote, a greater amount than the 0.8 percent separating Warner and Gillespie as of Friday. Sarvis' supporters were evenly split between those who identify as conservative, moderate and liberal in an NBC News exit poll, but it does appear that more of his support came from Republicans than Democrats. Gillespie may have reason to wonder whether he would have beaten Warner had Sarvis not been a factor.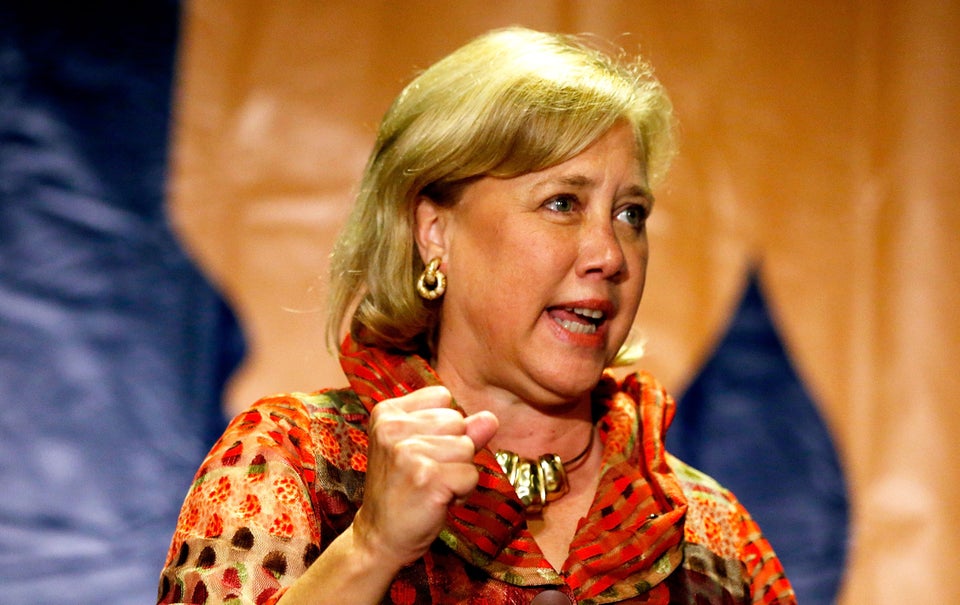 2014 Election Results: Winners & Losers