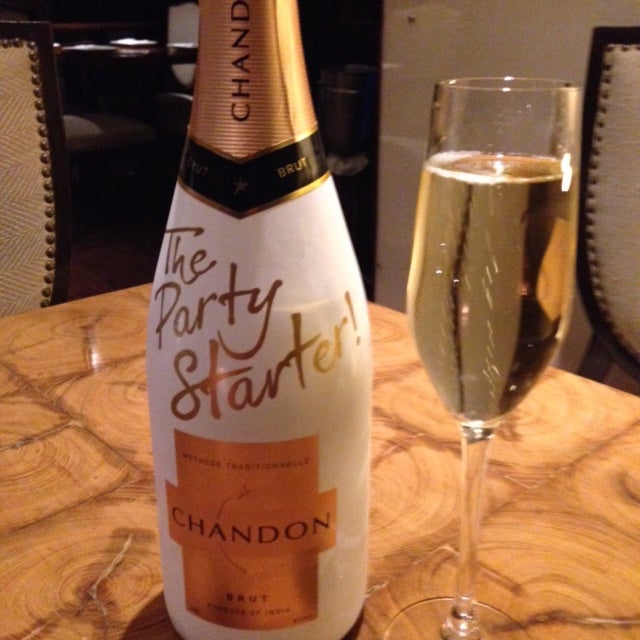 "They have wine in India?" is a question that we have been repeatedly asked since our first visit there last year and a quick repeat trip to Mumbai more recently. Not only is there wine in India: The knowledge, enthusiasm and service style of well-trained sommeliers in hotel restaurants rivals that of wine professionals the world over. As we consider the over-the-top amenities and services that we encountered at the hotels we stayed at in Mumbai, New Delhi and Nashik, we realize that there was no reason to expect anything less. And wine service was truly just the beginning. Each meal rivaled the one prior as the best we had ever eaten, while friendly staff members including personal butlers and chauffeurs anticipated our every need. Due to both religious considerations and legal complexity, wine is mainly served at restaurants within international hotels or at fine dining destinations catering to international travelers. Indian wine produced in Nashik and Nandi Hills is the best option because of the high tariffs placed on wine imported from other countries.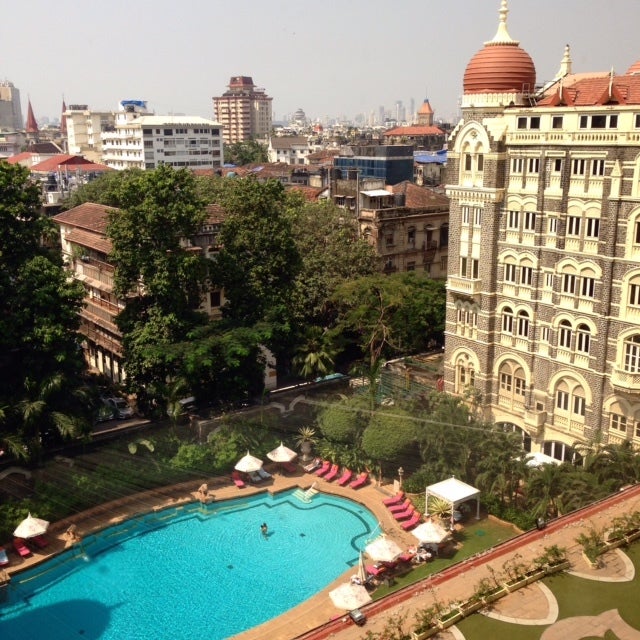 Taj Mahal Palace Hotel: Leave the world behind and enjoy the refined luxury of the Taj Mahal Palace Hotel. Within view of the Arabian Sea and just steps from the Gateway of India, The Taj Palace is an oasis of calm in a city whose noise and traffic can frazzle the nerves. From the moment you enter the large flower-bedecked marble lobby you will be treated like visiting royalty. After a day of shopping and sightseeing you can take a dip in the gorgeous outdoor pool before enjoying a cocktail in the Harbour Bar—the first licensed bar in Mumbai—and then dining in one of five specialty restaurants. If you arrive on a late flight you will be glad to know that Shamiana, the hotel's casual option serving international and Indian dishes, is open 24 hours.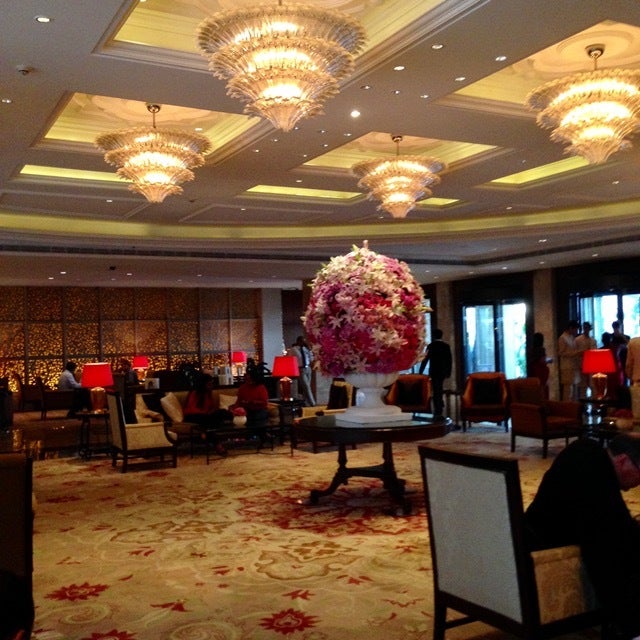 Taj Santacruz Hotel: Within walking distance to the domestic terminal at Mumbai's Chhatrapati Shivaji Airport and a short cab ride from Mumbai's commercial and financial hubs, Taj Santacruz is an ideal spot for business travelers. The high-ceilinged Tiqri lounge with its soaring Tree of Life Mural offers an energetic vibe for afternoon tea or late night drinks. Restaurant Rivea features surprisingly delicious French and Italian food and an international wine list with choices from France, Spain, and Italy. Soundproofing guarantees you will sleep through countless takeoffs and landings in one of almost 300 luxury rooms.
ITC Maratha Mumbai: Featuring six restaurants and the lively Bombay High bar, the ITC Maratha feels like a self-contained luxury enclave. Varied regional Indian cuisines are served at Peshawri, Dakshin Coastal and Dum Phukt restaurants, while Pan Asian serves up delicious versions of Chinese, Japanese and Thai specialties. Private butler services will make you feel like a king, and its proximity to Mumbai's business center and the airport's international terminal make this a terrific choice if you are here on business.
Mumbai: Where to Eat and Drink: Mumbai is a vast city, and rather than try to cover it all we focused our efforts on Colaba, in the south of the city. We learned that when Indians eat out they enjoy a variety of cuisines, with Chinese and Italian among their favorites.
Masala Kraft: Enjoy elegant interpretations of traditional Indian cuisine in a modern setting in the Taj Mahal Palace Hotel. Choose from among several options that include a tasting menu served in tiffins. Wine pairing menus are available, or ask Sommelier Abhas Saxena to recommend a special bottle to enjoy with your meal.
The Table: American-born chef Alex Sanchez serves up award-winning pan-Asian and Latin inspired tapas in a loft-like space just around the corner from the Taj Palace.
Colaba Social: Sitting in the shadow of the Taj Palace, this trendy bar is filled with locals savoring larger than life cocktails mixed up by a cadre of friendly bartenders.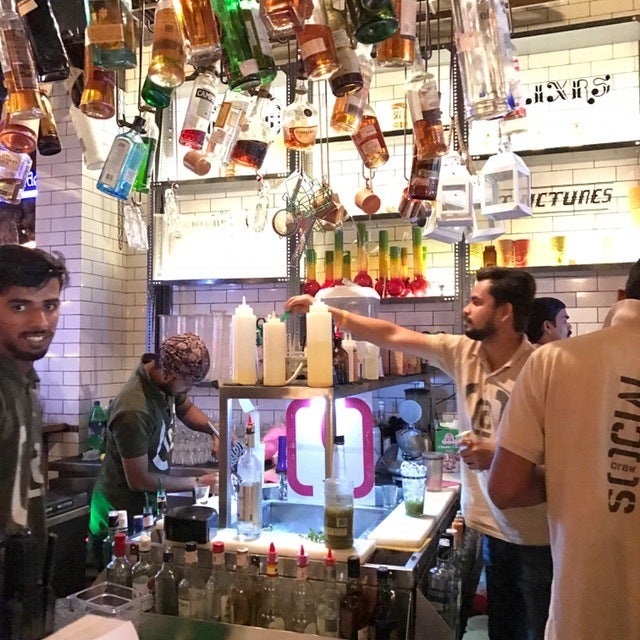 Trishna: South Indian seafood, including oversized crabs and giant prawns in garlic, are served alongside a selection of some of the best Indian wines available.
Café Mondegar: This classic spot serving Indian and international favorites is a great lunch stop when you've had enough of the jostling at the Colaba street market. The beverage of choice here is Kingfisher beer.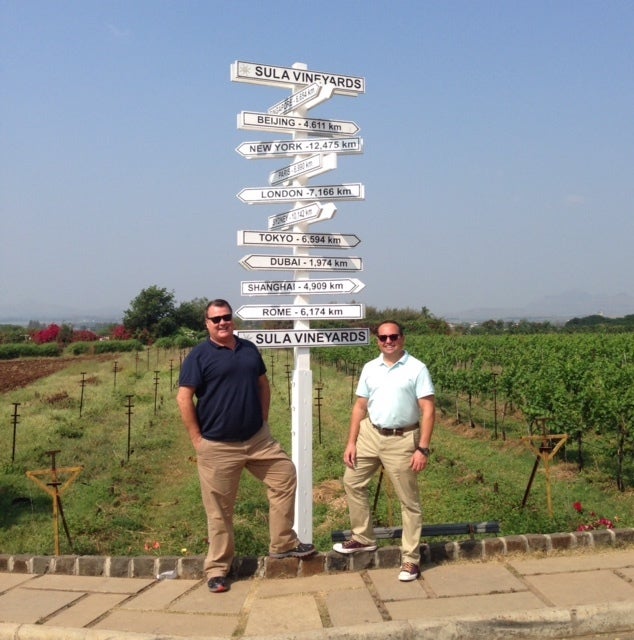 Nashik: Called the Capital of Indian Wine, Nashik is home to 29 wineries, many with excellent tourism options, including Sula, Vallonne, Grover Zampa, and Chandon India. By car it is a few hours north of Mumbai, and it is definitely worth a visit of 2 or 3 days.
Gateway Hotel Ambad offers luxurious accommodations including wine-themed suites, four restaurants serving Indian, Asian, and continental cuisine, and a wine list featuring 72 Indian wines. General Manager Vinod Pandey can help to arrange a car and driver as well as visits to wine estates. He told us that, "The most popular wines chosen by non-Indian guests are Sula Shiraz and Sula Merlot-Malbec, York Arros Shiraz-Cabernet, Sula Chenin Blanc, and Chandon Brut." Mr. Pandey has a Level II certification from the London-based Wine and Spirits Education Trust, and he is an able and amenable guide to understanding and enjoying the wines of the region.
Within the Gateway Ambad, Restaurant Panchratna offers modern interpretations of Maharashtrian cuisine and specialties from India's North West Frontier. The Indian breakfast at Citrine, featuring masala dosa, a crispy crepe accompanied by pickled vegetables, is a great way to start off the day before heading out for winery visits and wine tastings. Sula and Vallone vineyards also have terrific restaurants offering lunch paired with wine.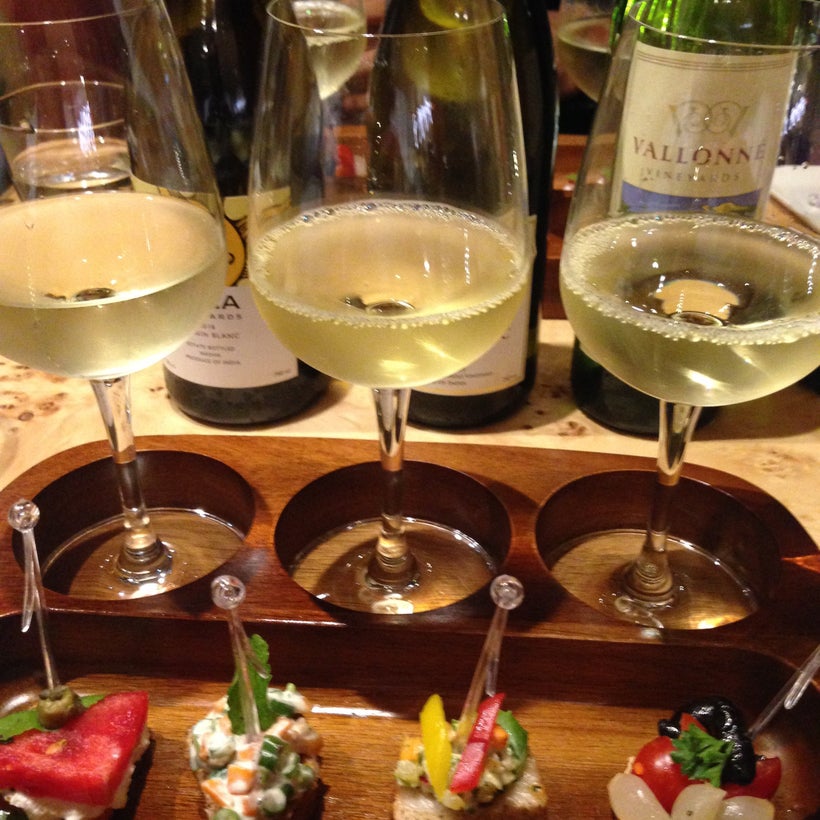 New Delhi: If one can compare the walkable neighborhoods of Mumbai to New York, then New Delhi is more akin to Los Angeles, where everything has to be reached by car, and hotels, restaurants and shopping destinations remain behind walls and gates.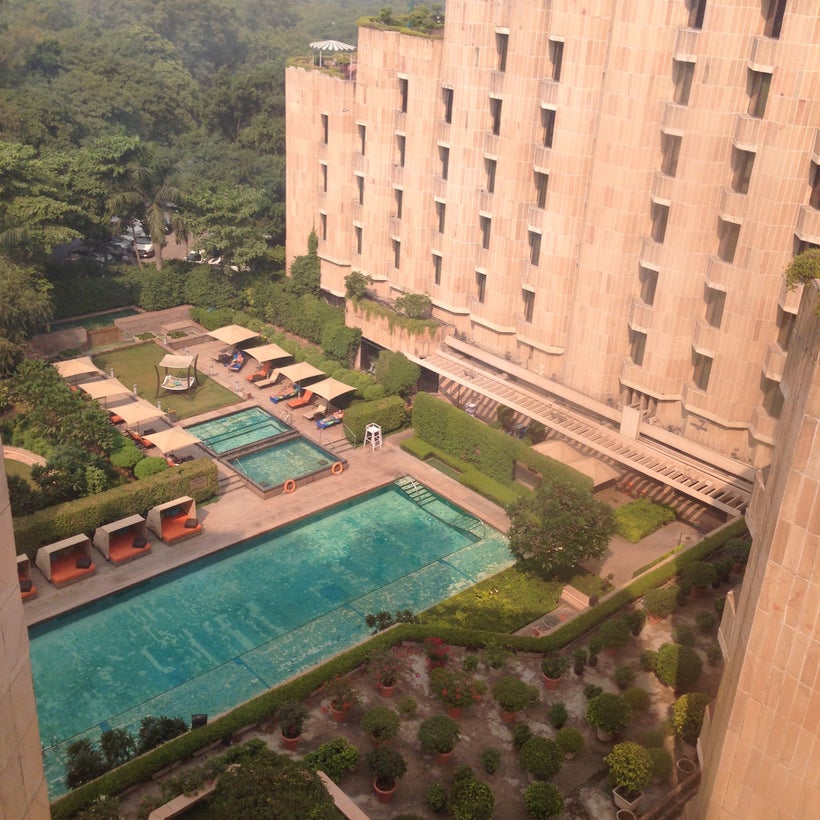 ITC Maurya: Concealed within an enclosure along a broad tree lined avenue in New Delhi's embassy district, the sprawling ITC Maurya Hotel is a study in understated luxury. A personal butler will make you chai tea in your suite in the morning, guide you about the property, and stand at attention to collect your bags and whisk them to your room after a day of shopping. Five restaurants, a tearoom, and elegant wood-paneled bar offer a panoply of tempting onsite food and beverage options.
Dum Pukht: Authentic preparations of ancient royal Awadi Nawab cuisine is presented in a stately blue, white and silver dining room at the ITC Maurya. Wine pairing dinners are available in a glamorous restaurant that embraces the ethos of the Slow Food movement.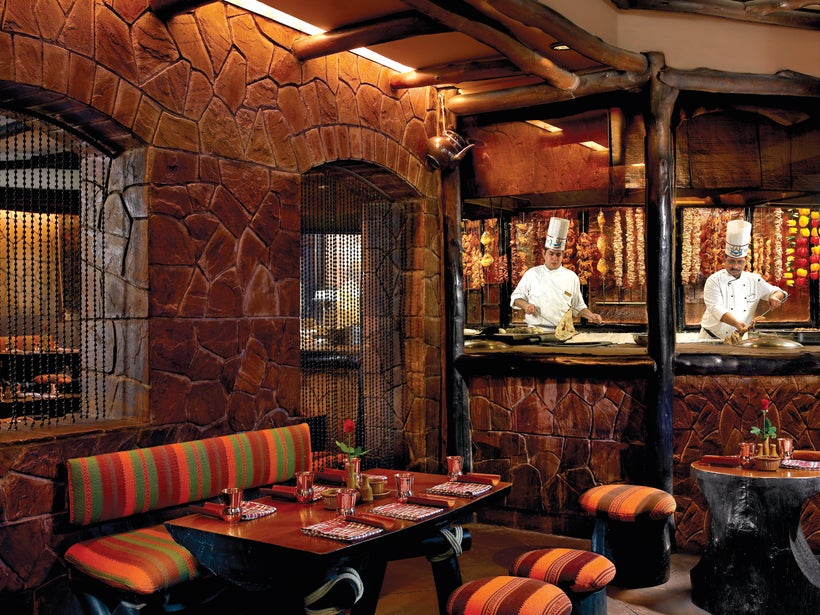 Bukhara: Considered by many to be the finest Indian restaurant in the world, Bukhara showcases traditional tandoor-style cooking and offers robust Indian North West frontier-style cooking. Under the expert hand of Chef Manjit Gill dishes are served family style and are eaten sans cutlery; diners tear off a piece of giant naan.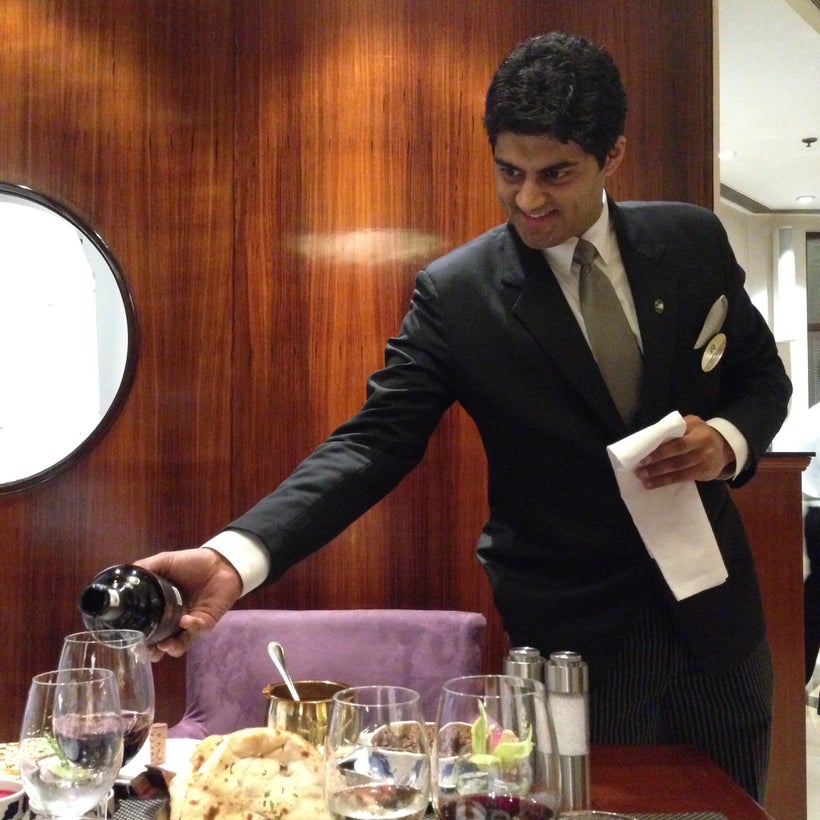 Food Sherpa Trail: Enjoy a visit to Khari Baoli, Asia's largest spice market, accompanied by ITC Senior Executive Chef Manisha Bhasin. Purchase small tins and whole spices to bring home and enjoy a variety of street food at stalls and open air restaurants hand selected by Chef Bhasin.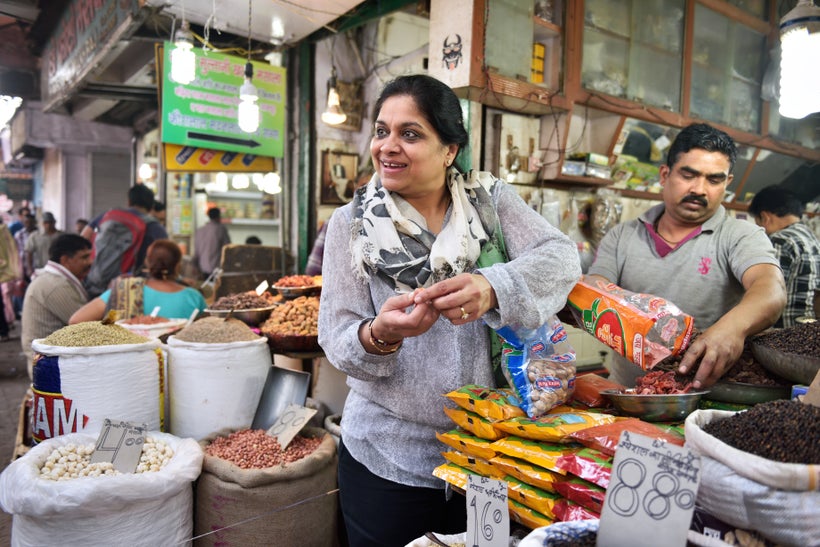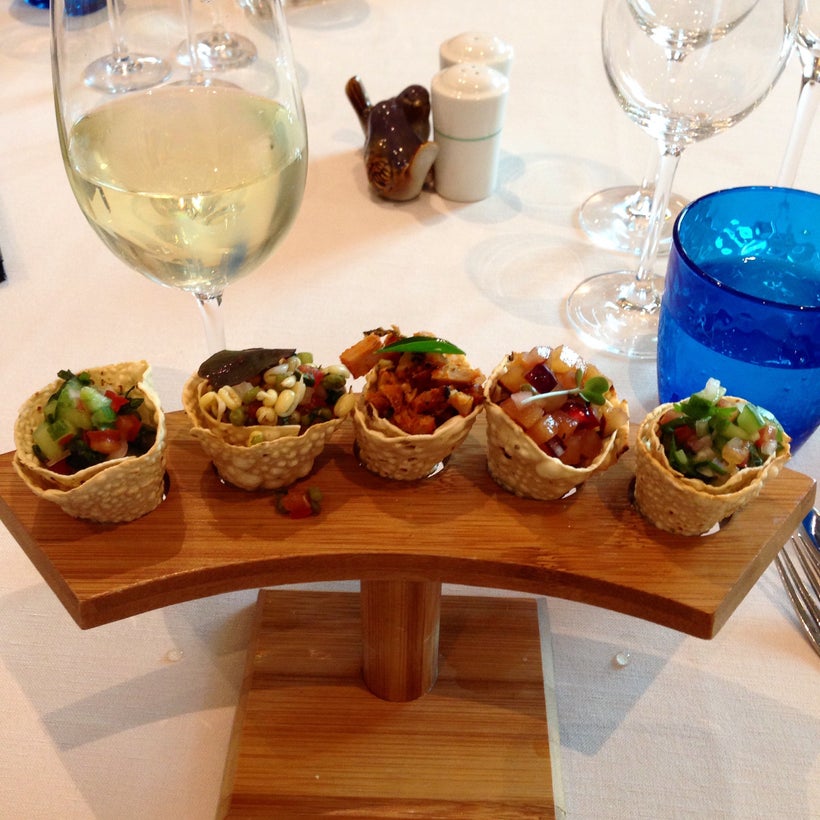 REAL LIFE. REAL NEWS. REAL VOICES.
Help us tell more of the stories that matter from voices that too often remain unheard.
This post was published on the now-closed HuffPost Contributor platform. Contributors control their own work and posted freely to our site. If you need to flag this entry as abusive,
send us an email
.