India is poised to be a leader in the use of technology, and according to R.S. Sharma, Chairman of the Telecom Regulatory Authority of India, "India is moving towards its goal of becoming a digitally connected country."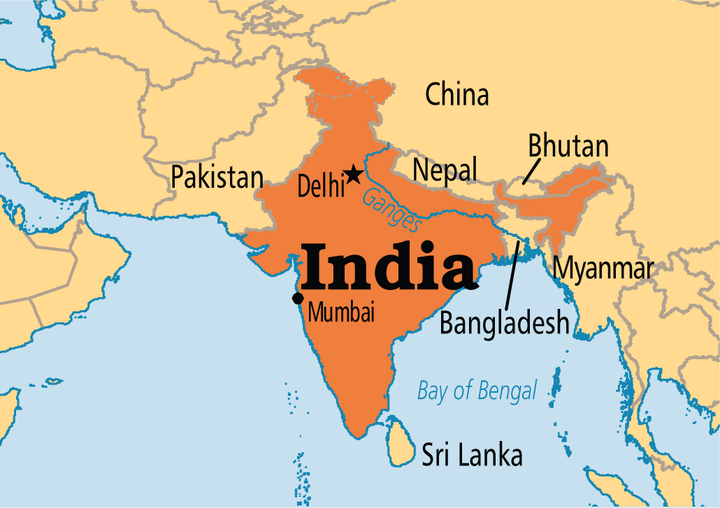 Further he believes, "India has all the basic building blocks of Digital India ... What is required, however, is for all the ecosystem partners to work together to ensure this vision is realized. All the technology pieces which are available, there is innovation waiting to happen on the top of this stack."
It should not be a surprise that Qualcomm has made a home in the country and is partnering to help control valuable water resources to the many small farms throughout the country. Using the Internet of Things, or in this case the industrial application (IIoT), Qualcomm is providing the technology and the support to a system that regulates the flow of water to farmers as needed. No more. No less.
Clearly, says Jeffery Torrance, vice president of business development for Qualcomm Technologies (QTI), "India is central to (our) strategy."

While the system only involves seven relatively small farms, (most of the farms in India are small), for the present, this "smart water/smart farming" experiment has tremendous possibilities in India, and maybe a model for other parts of the world.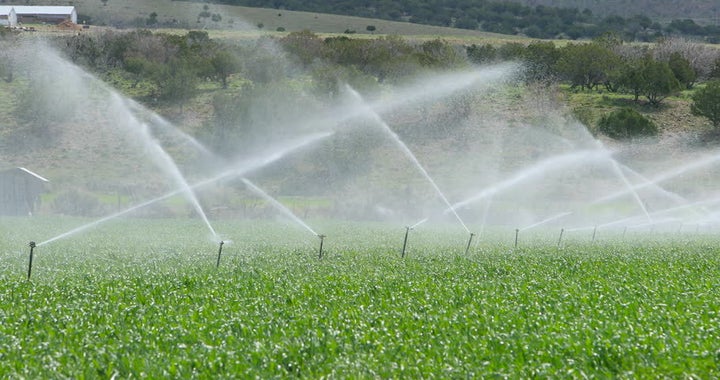 Food and water are clearly a national concern in India. While the use of water for irrigation on farms is only a start, controlling the uses of water everywhere in the country is an important part of solving the crisis. According to the World Bank, "77 million people lack access to safe water." Equally concerning is food. Smart farming through smart water distribution will yield more efficient production.
But water is almost every nation's concern. California (which if it were a nation has the 6th largest economy) until a recent downpour, had a serious drought problem sure to recur. Maybe, if a system is in place that turns on and off water sprinklers, as well as water flowing to farms and other other water hogging facilities, we can control our water problem. But it's not that simple a system to easily replicate. As Torrance points out , you have to start with a culture of innovation and then develop the product or system which in most cases is unique to the nation or the state. What India is creating may not automatically be exported but they sure have an advantage.
How it works is relatively simple.
If we put some kind of sensor in a thing — a tree, a street lamp, a water faucet or valve, a car or a household appliance like a toilet — wireless communication will allow us to connect it to the Internet for transmission, aggregation, and use.
In India, Qualcomm has partnered with "Make in India", a government run enterprise that is at the center of making India a digital nation. "Make in India" was launched over three years ago by Prime Minister Narendra Modi and already has emerged as the place to go to invest, allegedly surpassing China and the U.S. Clearly the talent is there and that English is widely spoken helps. But says Torrance, India has created a structure that welcomes foreign investment and seems willing to work collaboratively.
Asked about competition, Torrance said that it is cooperation that is allowing different companies, even with competing interests, to come together that will make so many of the IIoT systems work. The IIoT space is just unfolding and there is room for any company with the right technology. The customer depends on such collaborations. And that's how the savings will materialize for the end client.
The World Economic Forum, in Davos Switzerland, seems to agree: IIOT "will require new levels of collaboration ... bringing together players that combine their products and services to meet customer needs. Software platforms will emerge that will better facilitate data capture, aggregation and exchange across the ecosystem."
IIOT is also growing in the oil and gas industry. In fact, Qualcomm has what Torrance called, "very measurable success" in smart metering so this system of water regulation was a natural extension of that experience.
Some big companies like Cisco, Oracle, Qualcomm, Siemens and others are creating whole new divisions to change the way governments provide vital services. Local and state governments, maybe national governments too, can certainly benefit from improvement in delivery of these vital public services. But the initiatives likely to help governments and their citizens are more likely to come from the consortia coming together to offer more efficient ways of doing the people's business.
Goldman Sachs, a major wall street firm, calls IoT the 3rd wave. It means a lot of money reports Goldman and points out that while the 1990s' fixed Internet wave (wave 1) connected 1 billion users, and the 2000s' mobile wave (wave 2) connected another 2 billion, the coming wave—the IoT ( and IIoT) wave - has the potential to connect 28 billion "things" to the Internet by 2020, and with IIoT taking hold, even more applications are planned.
Magazine ZD Net reported that "Almost three quarters (71%) of IT leaders are now gathering data for IoT initiatives, according to 451 Research. Analyst IDC, meanwhile, expects global IoT spending to reach almost $1.29 trillion during the next three years."
Clearly IoT and IIoT systems are beginning to take shape and transform life and work as we know it.
Popular in the Community