Police in Tampa, Florida, have arrested a man they believe murdered India Clarke, whose death put her on a growing list of transgender woman killed violently in the U.S. this year.
DNA evidence linked 18-year-old Keith Lamayne Gaillard to Clarke's death, according to a Hillsborough County Sheriff's Office press release. Investigators found Gaillard's DNA under Clarke's fingernails, as well as on a condom containing fluid in her car. Police said the suspect's fingerprint was found on a cigar wrapper in the car.
Clarke had died at a family-friendly park in Tampa on July 21. Detectives initially reported that the cause of death was blunt force trauma, but revealed this week that she'd been shot in the head and arm.
A maintenance worker found Clarke's body on the morning of July 21 in the park at the University Area Community Center.
In addition to the DNA and fingerprint evidence, the sheriff's office noted that Gaillard was holding a .22-caliber handgun in one of his Facebook photos. Clarke's wounds, authorities said, were consistent with such a gun.
The motive for her death is not unclear.
After the shooting, Gaillard allegedly went to a friend's house and said, "I think I killed somebody." He then sold his gun to the friend for $50, according to police.
When deputies confronted him, they found a scratch on his neck, "consistent with a fight" and with the discovery of another person's DNA under Clarke's fingernails.
Gaillard has been charged with first-degree murder and possession of a firearm by a career criminal. He's being held on $275,000 bail.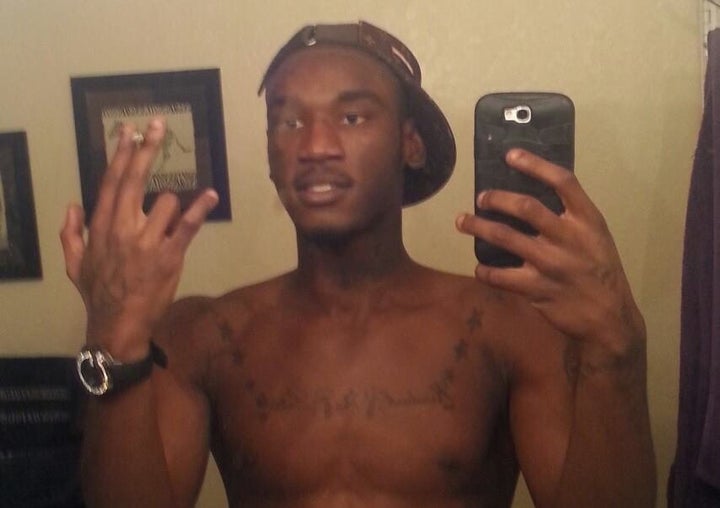 Clarke was reportedly the 10th transgender woman murdered this year in the United States. Her community mourned her last week, demanding swift action for what many called a hate crime.
Meanwhile, her parents and authorities refused to call her by her preferred pronouns.
"We are not going to categorize him as a transgender. We can just tell you he had women's clothing on at the time," detective Larry McKinnon told BuzzFeed News. "What his lifestyle was prior to that we don't know -- whether he was a cross-dresser, we don't know."
Popular in the Community