More than 100 people have died in India as the country suffers through its worst cold spell in decades.
Icy temperatures accompanied by winds and a thick fog have engulfed large parts of India's north in the past days, leaving many of the country's homeless struggling to survive. NDTV reports temperatures in the capital Delhi fell to 39 degrees Fahrenheit (4.4 Celsius) on Thursday, making it the coldest day in 44 years.
Cold air draining down from the Himalayas often causes problems at this time of year and can lead to the formation of stubborn and extensive fog patches. The relatively weak sunshine is unable to burn it off and it tends to become trapped for several days, if not weeks.
Most of the deaths occurred in the state of Uttar Pradesh, where at least 114 people died because of exposure in recent days. A police spokesman for the state told the Associated Press that many of the dead were found in parks or on sidewalks and belonged to the millions if Indian poor who lack shelter or adequate housing.
In Delhi, thousands of poor are struggling just to keep warm. The BBC reports the capital's night shelters are overcrowded and many have taken to street fires to fight off the cold.
Temperatures are expected to remain low for at least another week.
Take a look at some impressive photos from India's north in the slideshow below.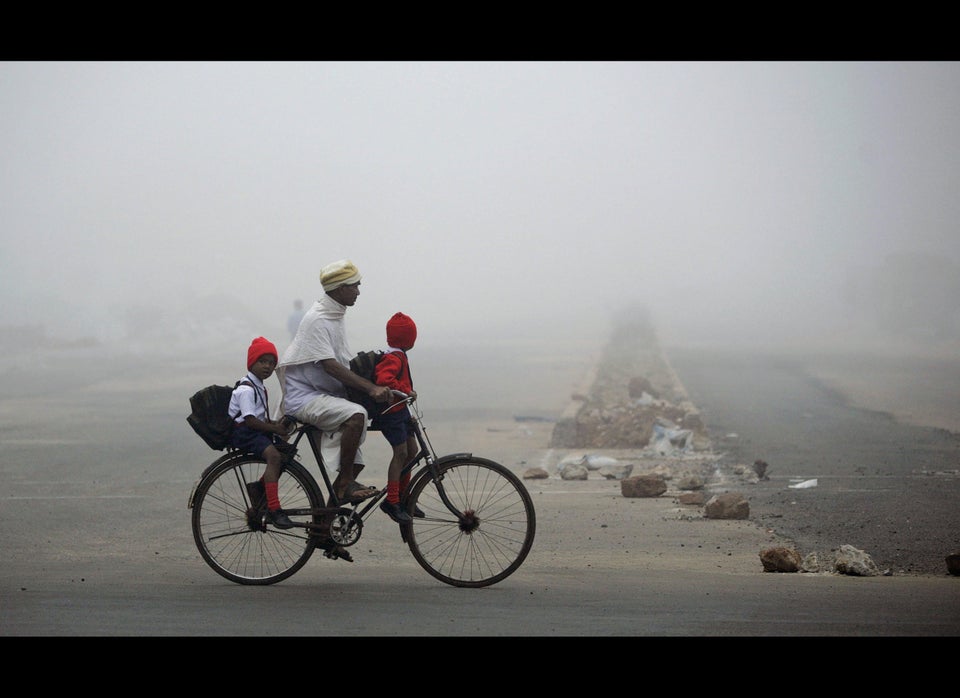 Winter Cold In India
Popular in the Community