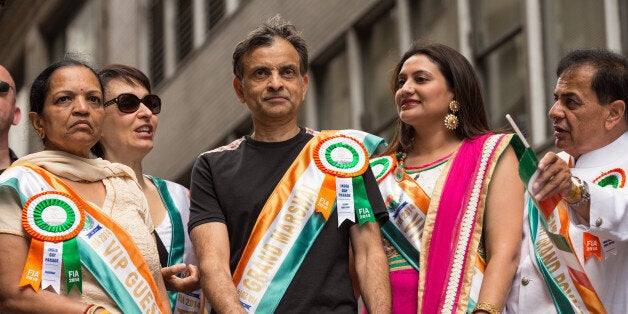 WASHINGTON -- On Aug. 9, New Jersey held its annual India Day Parade. Approximately 38,000 people participated on floats and on foot. Attending the post-parade grand celebration along with a 1,000 guests was an experience. I met TV stars who had been invited from India, local elected officials and community enthusiasts from the tri-state region of New York, New Jersey and Connecticut. Sen. Cory Booker and Arun K. Singh, Indian ambassador to the U.S., took center stage and addressed the crowd together. Booker praised the IDP celebration as "the best of what America represents." Singh lauded the Indian-American community's achievements. The enthusiastic welcome to both dignitaries captured the community's pride in its Indian heritage and its aspirations as Americans. The cordiality between the senator and the ambassador reflected the strength of the U.S.-India relationship today, and the potential role of the diaspora in promoting bilateral trade and enhancing people-to-people ties. More subtly, I believe it established that this diaspora matters to the political calculus -- as voters, election donors and drivers of local economies. Their business decisions can impact both India and the U.S.
This was New Jersey's 11th IDP. New York City will host its 35th annual IDP, the largest outside of India, on Aug. 16. But these celebrations are only the beginning of the "noise" India Day -- and the Indian diaspora -- is making in America.
In the mid-1990s when I first lived in the U.S., celebrations of India's Independence Day were mostly noticeable among larger Indian clusters in New York, Chicago, New Jersey or Texas. Today, communities across America are creating a buzz. Aug. 15, 2015, has been declared as "India Day" in the state of Minnesota. The New York State legislature has declared August as "Indian-American Heritage Month." In the past, gatherings of flag-hoisting events were typically hosted by Indian embassies and consulates worldwide. Today, "India fests" are parallel community-driven celebrations. They are massive, multigenerational, multicultural and public. These renderings reflect economic success, community aspirations and demographic shifts among Indian communities. They also suggest the increased engagement of Indian diaspora communities in bilateral relations.
Twenty-five million people of Indian origin live overseas. Indian diasporas today exude a confidence and energy be it in Britain, Canada, the Middle East, Mauritius or Fiji. The 3 million-strong Indian-American diaspora looms especially large in global business, science and innovation. Although Indian immigration to the U.S. dates back to over a century, the current consolidation of this community emerged after the passage of the Immigration and Naturalization Act of 1965, which abolished the "national origins" quota and facilitated the migration of thousands of Indian engineers, scientists and physicians from India. After the 1980s, the tech boom brought in the next influx of professionals who were young, urban-educated and highly skilled. Satya Nadella of Microsoft and Sundar Pichai of Google are the icons of this generation!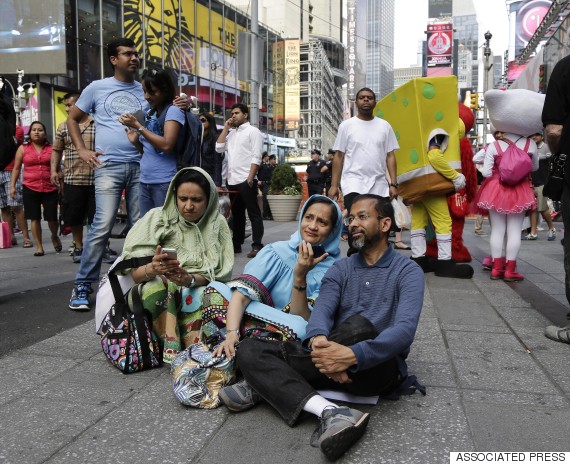 Members of the Indian-American community gather in Times Square to watch a live stream of Prime Minister Narendra Modi speaking at Madison Square Garden. AP/Julie Jacobson.
Today, California and New Jersey have the largest Indian communities. Their influence is growing. As I heard Booker lauding the Indian-American community for its "hard work and successes in promoting business in the state of New Jersey," it meshed well with the fact that New Jersey's 300,000 Indians do shape the economic and social landscape of their state. But why should Minnesota declare India Day? And why is this declaration so important?
During recent interviews with Indian-Americans in Minnesota, I discovered some interesting trends and demographic shifts after the 1980s. "When I came in 1989, there were some 300 Indians in Minneapolis; today there are approximately 44,000," Seann Nelipinath, an IT entrepreneur, told me. So, are India Day proclamations a polite nod to "cultural inclusion?" No. It's about demography and economics. There are about 2,200 Indian doctors in Minnesota. Given Minnesota's two giant medical institutions, Mayo Clinic and Medtronic, Indian doctors intersect many segments of health care: clinical, cutting-edge research, innovation, device design, manufacturing and business. At Minnesota's first U.S.-India Healthcare Summit, organized by Nelipinath, I witnessed an entrepreneurial attempt to generate a synergy between health care businesses in Minnesota and India, tapping into Prime Minister Modi's "Make in India" initiative. Such initiatives are attractive to any local administration.
Professor Chari, an economist living in Minnesota for over 30 years, explained the demographic shifts to me: "Minnesota hosts two of America's largest retail brands, Target and Best Buy," he said. "Retail is increasingly becoming IT-intensive and thousands of Indians with H1B visa sponsorships have filled this job sector after the 1980s." According to Chari, the immigrant generation of the 1960s-70s today comprises less than half of the Minnesotan Indian diaspora. Thus, when mid-sized communities are economically strong, they alter the demography of corporations and residential neighborhoods. Their community events acquire a value addition for local governments. This weekend, over 12,000 are expected to gather for the IndiaFest on the Minnesota State Capitol grounds. Although IDPs in America are not new, their exponential growth is making an impact -- socially, politically and spatially.
Indian-origin communities are clearly enjoying their collective visibility and global media attention. The massive crowds that thronged to Madison Square Garden last September to hear Prime Minister Modi created big international media buzz. India Day parades and events like International Yoga Day go one step further. On June 21, 2015 as 35,985 participants performed yoga on Delhi's majestic avenue Rajpath, Forbes contributor Rani Singh called it "a spectacular that might be about more than spiritual growth." Yoga Day had global reverberations. For many, it was a pride-in-heritage moment. This weekend on Aug. 15, millions of Indians will gather at the historic Red Fort in Delhi to hear Prime Minister Modi's address to the nation. Well after these crowds have dispersed, India Day will pop up in different spots across global time zones as overseas Indians celebrate their national heritage. Diasporic renderings of India Day are emblematic of the confidence and growing aspirational energy of global Indians. Well beyond promoting Indian curry-n-culture, they showcase the collective capital that Indians bring to their adopted homelands.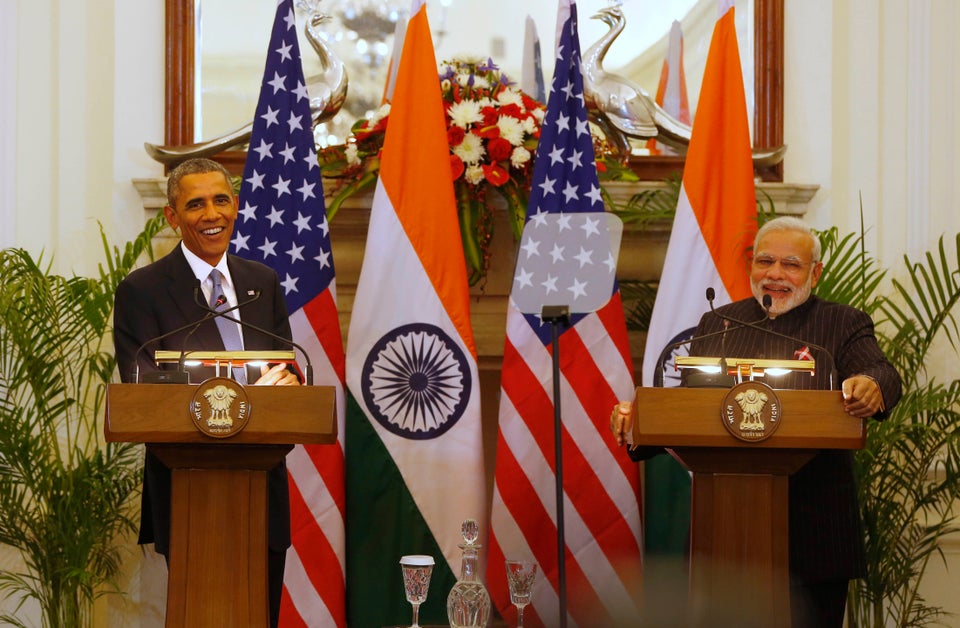 Obama In India
Related
Popular in the Community