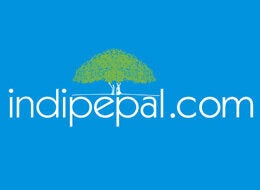 In what many are calling "India's Stonewall", the New Delhi High Court on Thursday decriminalized homosexual intercourse between consenting adults, by striking down section 377 of the Indian Penal Code. This law labels gay sex to be an "unnatural offense", punishable with up to ten years in prison.
Drafted in 1860, this Colonial-era law was brought into effect by the British, and was in line with similar anti-homosexuality legislation passed in England at the time. In the past decade, gay rights activists and lawyers have strived hard to abrogate Section 377, calling it "inhuman", and as the Naz Foundation, which filed the petition to abolition 377 in 2001 argued, a violation of constitutional rights to privacy and equality.No Rain on Their Parade
In its ruling today, the Delhi High Court affirmed that claim, saying that Section 377 violated basic human rights. The same court, however, had dismissed a similar petition in 2001. It is clear that this latest ruling is a reflection of increased activism by gay rights groups and high profiled supporters like Bollywood actress and Former Miss World Celina Jaitley, along with a more progressive government.
Hot on the heels of gay pride parades in Delhi and Bangalore, which saw the Indian homosexual community and its supporters out in full force and color, this victory gives activists one more reason to celebrate. They were seen on the streets of the capital this morning, distributing sweets and smearing each other with vermillion, the traditional way to mark an auspicious occasion.
"We have finally entered into the 21st Century", claimed Anjali Gopalan, head of the Naz Foundation, to reporters here. "It is very clear now that sex between consenting results would no longer be an offence," added another Naz member.
According to human rights groups like the Humsafar Trust, the archaic Section 377 was often used to blackmail gay couples for money or sexual favors, and posed a great hindrance to HIV/AIDS prevention initiatives, as homosexuals, who, according to the Bill and Melinda Gates Foundation are amongst the groups most susceptible to the disease, were afraid to seek help in fear of prosecution.
The HIV/AIDS argument, however, has been used by supporters of Section 377 as well, who claim that increased homosexual intercourse will lead to faster spread of the disease. The ruling has also been vehemently condemned by religious leaders. A member of the India Muslim Personal Law Board told a national newspaper here that "[homosexuality] is against all religions... and the culture of Indian society...This practice is unnatural. It should continue as a criminal act."
There are also other hurdles to consider: the decision is valid only in New Delhi, and doesn't apply to the rest of the country; it can (and in most probability will) be challenged in the Supreme Court; and it doesn't legalize homosexuality, only decriminalizes it.
Experts here are comparing this decision to the Stonewall Riots, which kicked of the gay movement in America in 1969, and were celebrated in the streets of New York last week. And even if it is eventually overturned by the Supreme Court, the ruling remains a ray of hope. At least today, the brightly-hued gay pride flag will fly high, and in a most unlikely place - traditional India's capital city.
Related
Popular in the Community