Officials in India suggested that a Swiss tourist and her husband are partially to blame for an alleged attack and gang rape in a remote wooded area in Madhya Pradesh last week. They said the couple did not inquire about the safety of the region.
On Friday, a Swiss woman and her husband pitched a tent in a forest in Madhya Pradesh while on a three-month cycling excursion, according to the Associated Press. Around 9:30 p.m. a group of men attacked the couple, beat up the husband, tied him to a tree, gang raped the wife and robbed the pair, police said.
During a press conference on Sunday, police spokesperson Avnesh Kumar Budholiya suggested the tourists are partially to blame for the assault because they chose to travel that area without speaking to local police, the Independent reports.
"No one stops there," Budholiya said. "Why did they choose that place? They were in the wrong place at the wrong time. They would have passed a police station on the way to the area they camped. They should have stopped and asked about places to sleep."
"The rape of the Swiss national is unfortunate but foreign travelers should inform the police about their movement so they can be provided with adequate protection," said Umashankar Gupta, the Home Minister of Madhya Pradesh, according to The Times. "They often don't follow the state's rules."
"They apparently lost track and took a wrong turn and decided to halt for the night by the side of a village brook little realizing that the district with 85:100 men to women ratio is not the safest place for women," a senior official from the region told the newspaper.
"This is the mentality which most Indian men are suffering from unfortunately," Ranjana Kumari, director for the New Delhi-based Centre for Social Research, told the newspaper. "That is the mindset that has been perpetrating this crime because they justify it indirectly, you asked for it so it is your responsibility."
Related
Before You Go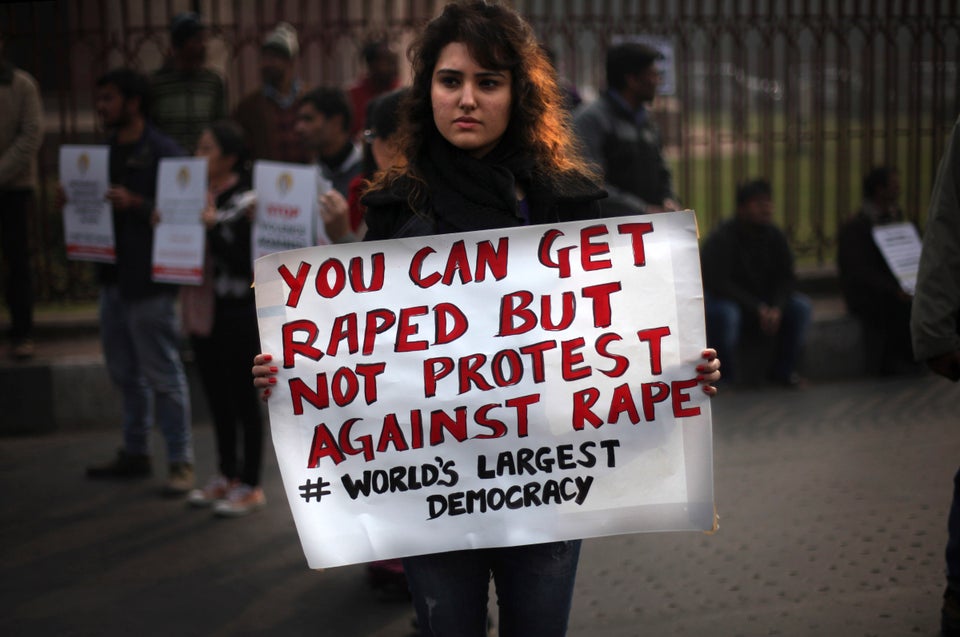 Delhi Rape Protests
Popular in the Community