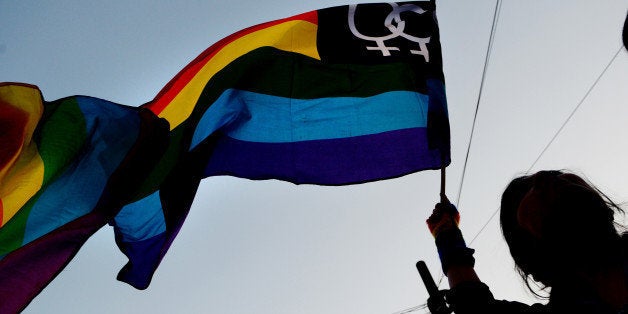 The ad, which ran this week in MiD DAY, an English-language newspaper in India, seeks a husband for Mumbai-based equal rights activist Harish Iyer. Iyer's mother submitted the ad and was rejected by three other publications before MiD DAY accepted it.
In a Facebook post, Iyer thanked MiD DAY and its editor, Sachin Kalbag, and shared an image of the ad originally posted by Gaysi Family, an India-based gay rights group.
The ad, which reads, "Seeking 25-40, Well-placed, Animal-Loving, Vegetarian GROOM for my SON (36, 5'11") who works with an NGO, Caste No Bar (Though IYER Preferred)," was rejected by The Times of India, The Hindustan Times and the website dna, Iyer told BuzzFeed.
None of those publications responded immediately to HuffPost's request for comment.
The ad has sparked some criticism for its closing parenthetical, "Though IYER Preferred." Iyers are an upper-class rank of India's caste system with which Iyer shares a name. He defended that portion of the ad to HuffPost India, saying it was a way for his family to try and match him with someone of a similar upbringing.
"My Mom would be happy if it was a Dalit Muslim yet vegetarian and animal loving guy," Iyer said. "But she would love it if he happens to come from a familiar territory that she knows about. So, not really caste discrimination. It's like you (author) saying that I would love people from any caste as an alliance, but I would love to enjoy machher jhol (fish curry, a Bengali staple) with him if he was Bengali."
Although The Times of India refused to print the ad, it interviewed Iyer about his decision to create one.
"My mom worries about me too much," he told the paper. "She is constantly thinking that I am getting old, will be alone, and all those concerns a mother has. So, she and I had a discussion last week and decided to go ahead with placing a matrimonial ad looking for a gay person."
"My mum called me this morning saying three people have responded so far," Iyer continued. "She asked me what to do next, how to proceed, so I told her, 'proceed like you would have if you were looking for a girl for me.'"
In a statement to BuzzFeed, Kalbag said running the ad was a no-brainer.
"A marriage is a meeting of minds, of souls," he wrote. "At mid-day, we believe that human rights should be applicable to all, regardless of religion, caste, colour, sexual orientation, etc. Therefore, a mother seeking a union for her gay son is perfectly normal. Why should it be any different? In fact, why should we even be talking about it? In an equal society, which we all strive for, this should be routine."
Calling all HuffPost superfans!
Sign up for membership to become a founding member and help shape HuffPost's next chapter
BEFORE YOU GO
PHOTO GALLERY
Gay Marriage Signs