Some boys in India are questioning why their girl classmates have much more housework than they do.
And according to some, those questions could lead to less violence against women when those boys become adults.
In more than 12,000 Indian public schools, students now have classes that discuss gender roles incorporated into their learning experience through government partnerships with advocacy organizations, Reuters reported.
Efforts between one such school in a slum area of Mumbai and the International Center for Research on Women (ICRW) led 15-year-old Shakir Parvez Shaikh to understand how double standards play out around him.
"We talk about how boys and girls are equal as human beings, but how we treat girls differently," he told Reuters. "For example, girls are not allowed to play cricket or watch as much television as boys because they have to do housework or because it is not safe outside for them. I didn't realize before ... I think it's unfair."
Activists believe discussing topics that expose gender inequality in everyday life -- like housework and cricket -- will prevent domestic abuse down the road.
"If today's boys are taught to question gender abuse now, they are less likely to be violent when they become men tomorrow," Ravi Verma, Asia director at ICRW, told Reuters. "And if girls are taught to speak out now, they will be less likely to endure it as adults."
The classes come as India aims to curb rising gender-based violence: Citing the National Crime Records Bureau, Reuters reported the country experienced a 26.7 percent spike in crimes against women in 2013 from the year before. The data considered crimes like rape, sexual harassment, trafficking and kidnapping.
In September 2013, an Indian court sentenced the four men involved in the incident to death.
Earlier this month, India banned a documentary that featured the woman's story, "India's Daughter," The New York Times reported. The work includes interviews with one of the convicts from the case, which led officials to block its airing.
Some advocates -- including the filmmaker, Leslee Udwin -- saw the ban as a step backward for progress.
"This is a documentary I left my young children and the comfort of my home for, to spend two years dedicated to a crucial cause in the public interest of women, not just in India but worldwide," she said in a statement published by NDTV. "India should be embracing this film -- not blocking it with a knee-jerk hysteria without even seeing it."
Although the ban has yet to be lifted, hope for gender equality lives on in thousands of classrooms across India, where students are learning progress is up to them.
Related
Before You Go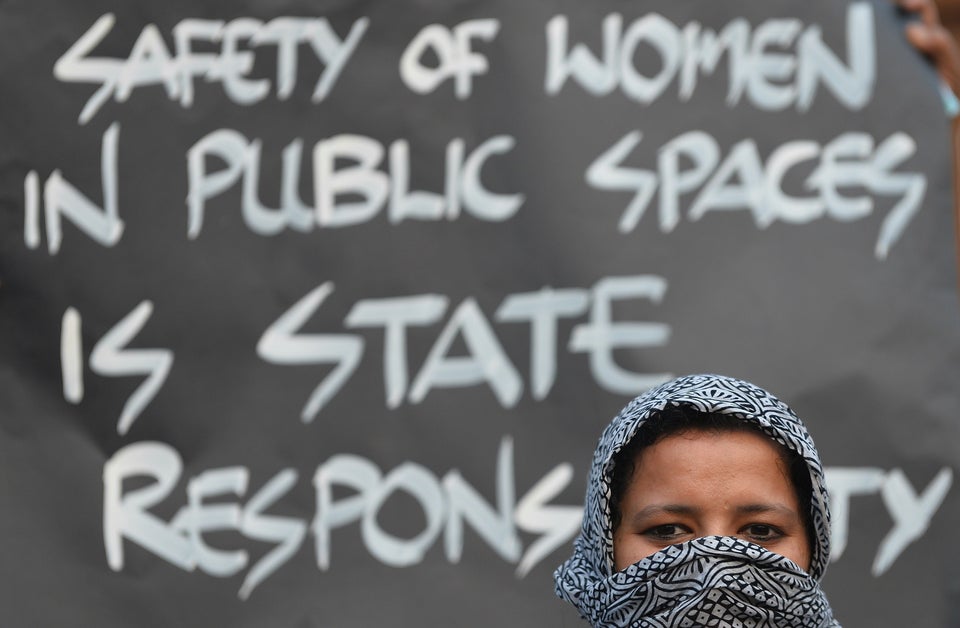 Women's Rights Protests In India