Tom Stoppard's India Ink -- the latest co-production of Sound Theatre Company and Pratidhwani -- is a complicated multigenerational story of love and cultural change set in both colonial India and modern day England. It takes the audience on a roller coaster ride with characters bouncing between times and places, which can be a bit confusing.
Still, the entire production is dominated by a poetic dialogue that often mesmerizes and is sometimes simply hilarious. The scenes that take place in India are the most poignant, so lush that one could almost feel the heat of the day and smell the fragrant jasmine.
And the cast does of brilliant job of making these strange characters come to life in a way that allows them to seamlessly pass back and forth through time and space. Particularly noteworthy are Caitlin Frances' lifelike portrayal of the heroine poet Flora Crew and Eleanor Swan's interpretation of Flora's aged sister Eleanor Swan, who dances with the images of her sister as a young woman in ways that almost question what is reality.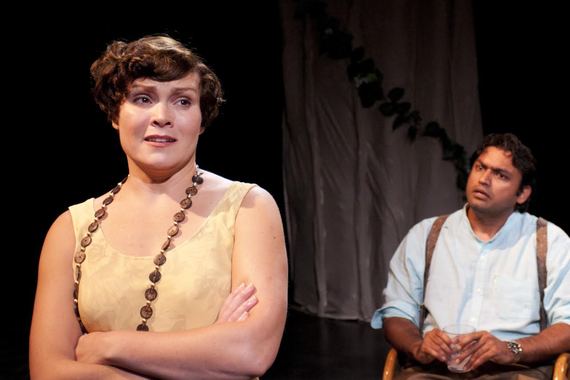 Then there's the undercurrent issue of the clash of cultures both Indian versus English and colonial versus modern. The story adds to this issue with the "scandal" of a feminist Englishwoman in colonial India involved with an Indian painter who is creating her portrait and leaves the audience with much to contemplate.
All in all, India Ink is both entertaining and thought provoking. It runs through August 30 at the Center Theatre in the Seattle Armory Building.
Calling all HuffPost superfans!
Sign up for membership to become a founding member and help shape HuffPost's next chapter