Mawlynnong isn't like the rest of India, or the rest of the world for that matter. Tucked into the jungle of the northeast Indian state of Meghalaya, on the border of Bangladesh, the village is home to the indigenous Khasi people. Theirs is a matrilineal society, where women inherit land, children take their mothers' names, and men marry into their wives' family homes. The setting is also unique: lush, and so well-cared for, tourists across India visit to marvel at the lack of trash.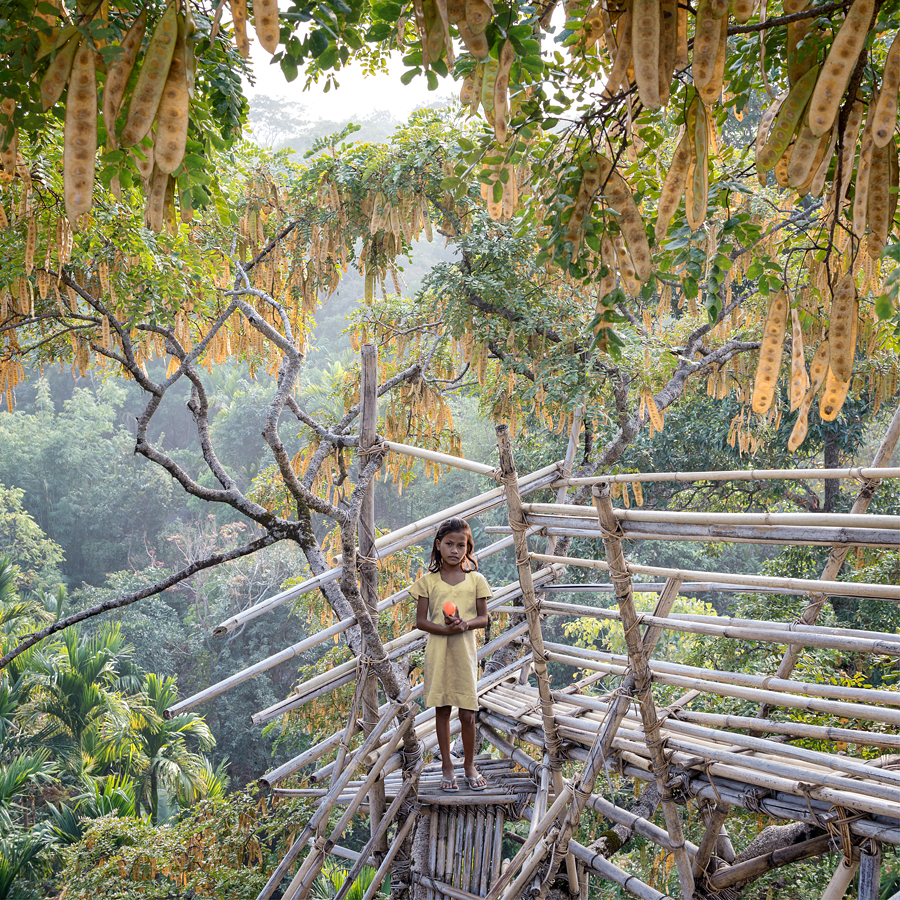 The inherent visual drama of Mawlynnong wasn't lost on Karolin Klüppel. Last year, the German photographer traveled there to photograph the girls of the village in their homes and outdoors. In her series "Mädchenland," or "girl-land," Klüppel shows her subjects in classically girlish poses. She did this to highlight how adult they actually are. Indeed, the twist on the iconic visual of a child wearing oversized jewelry more fit for her mother --- the necklace below is made of dried fish skeletons -- is arresting.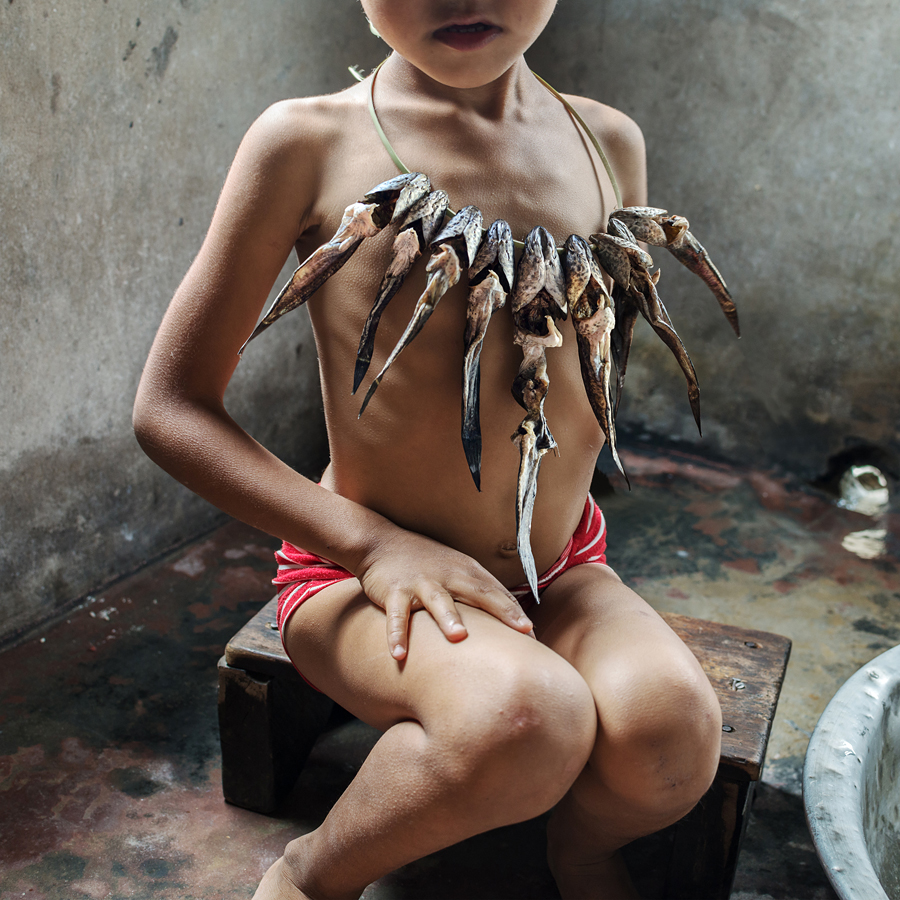 In a statement sent to HuffPost, Küppel describes the inverse at play as "a completely opposite impression... namely a certain elevation of the girls above childhood, a strong self-awareness and pronounced air of self-sufficiency." Special shoutout to the girl playing with the severed hooves.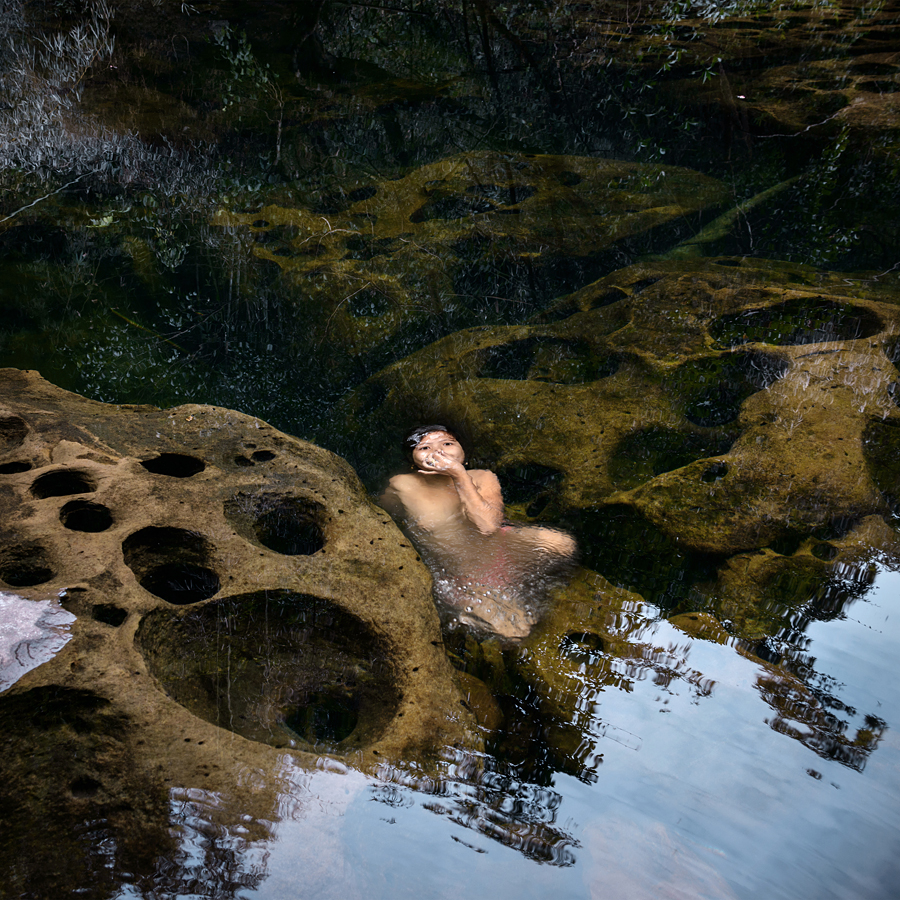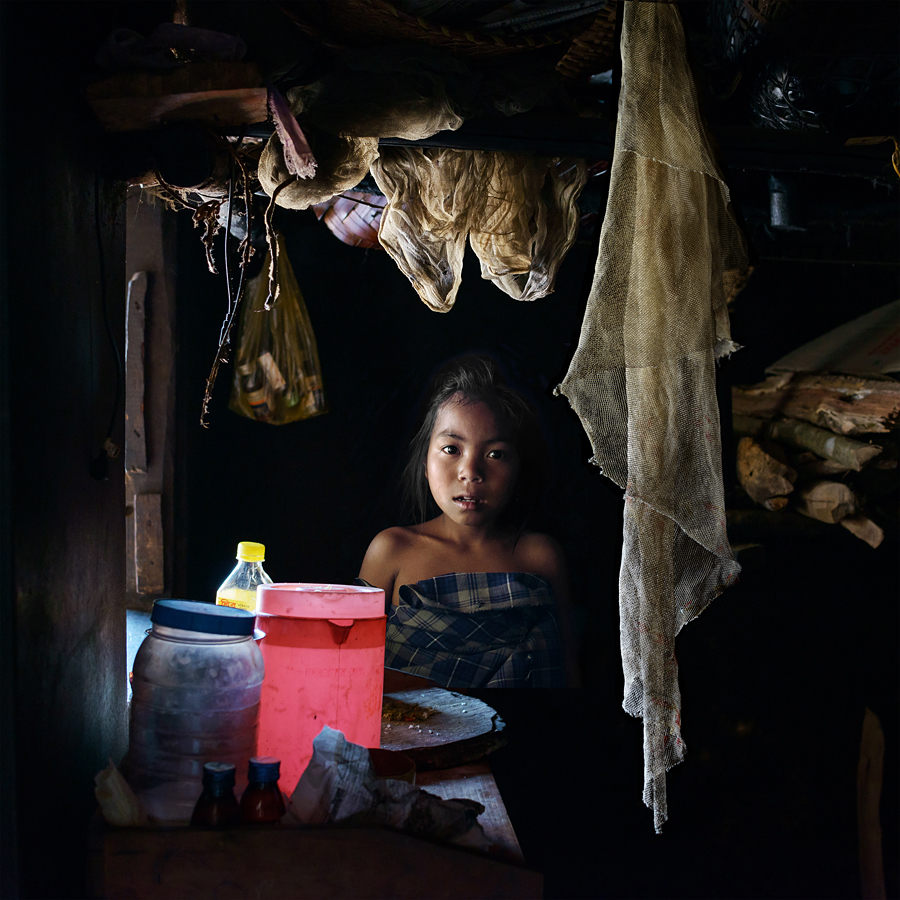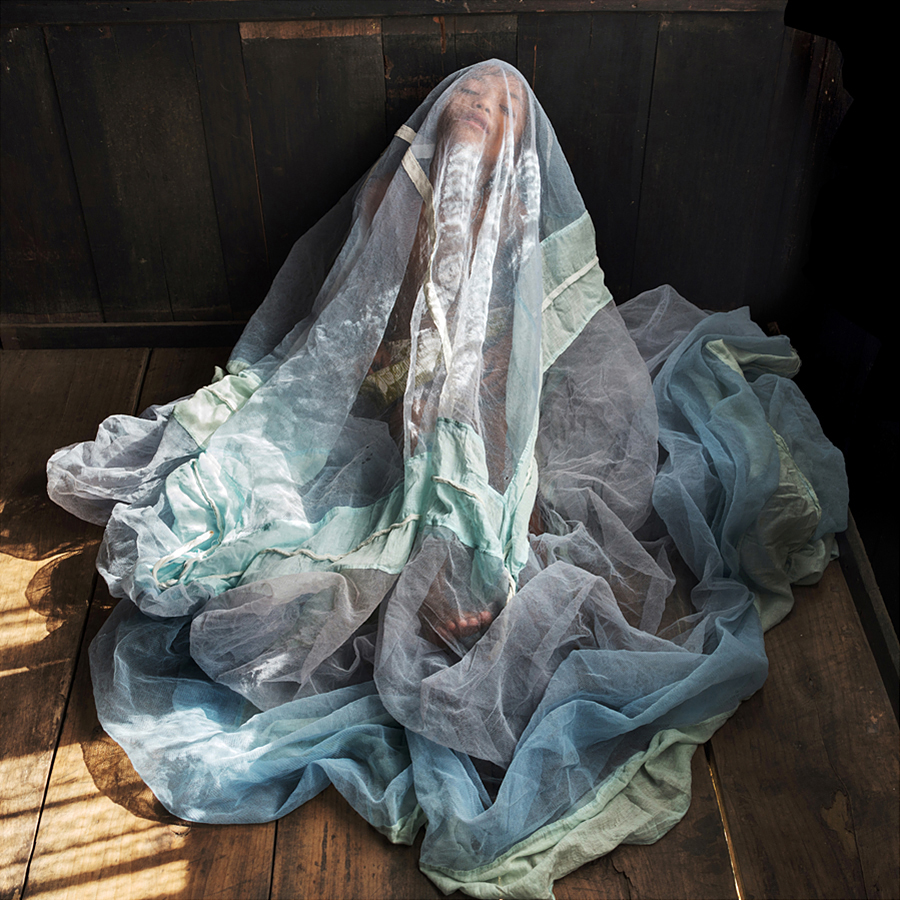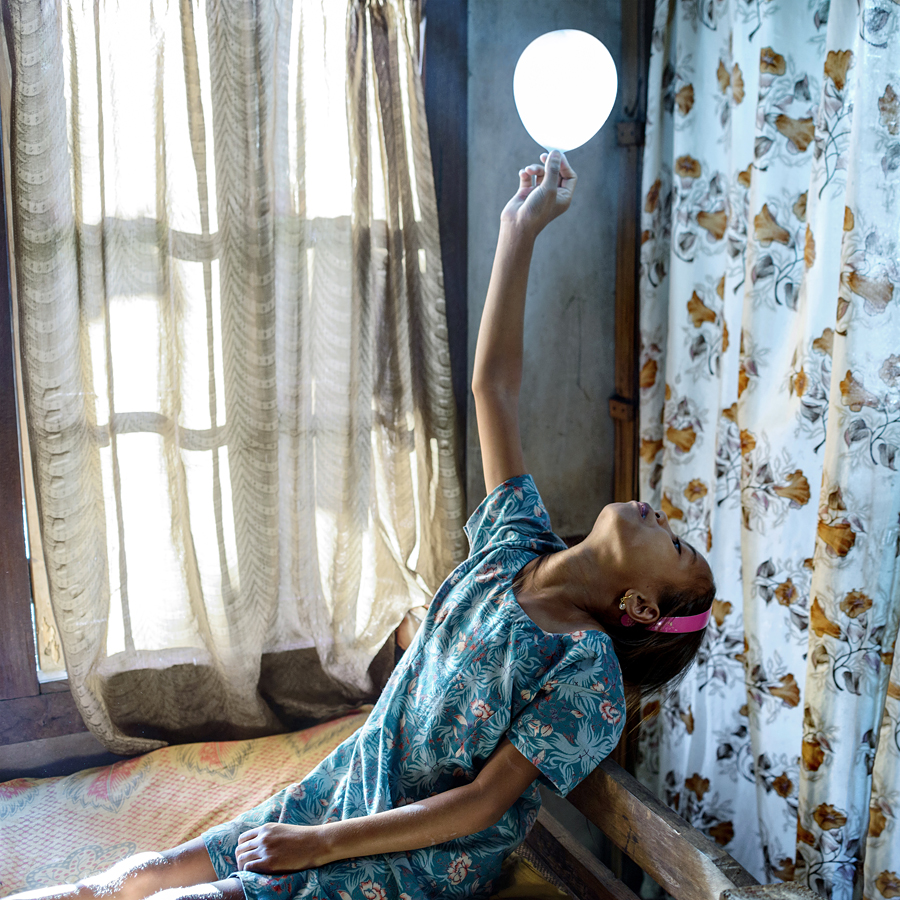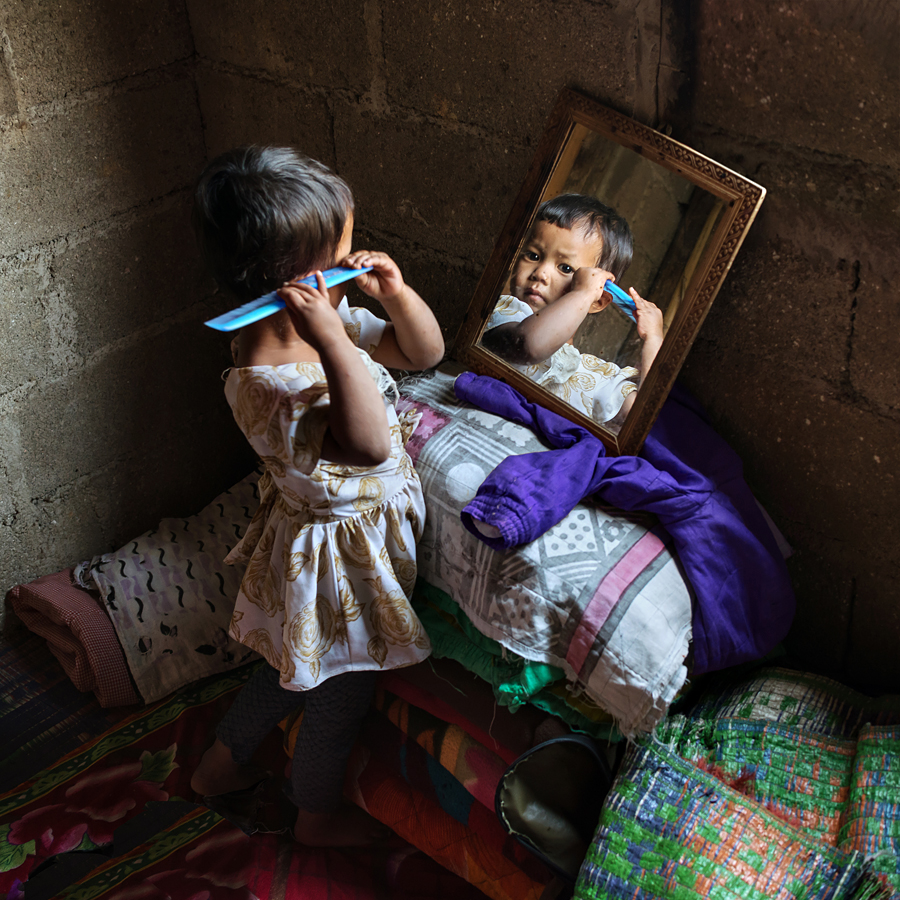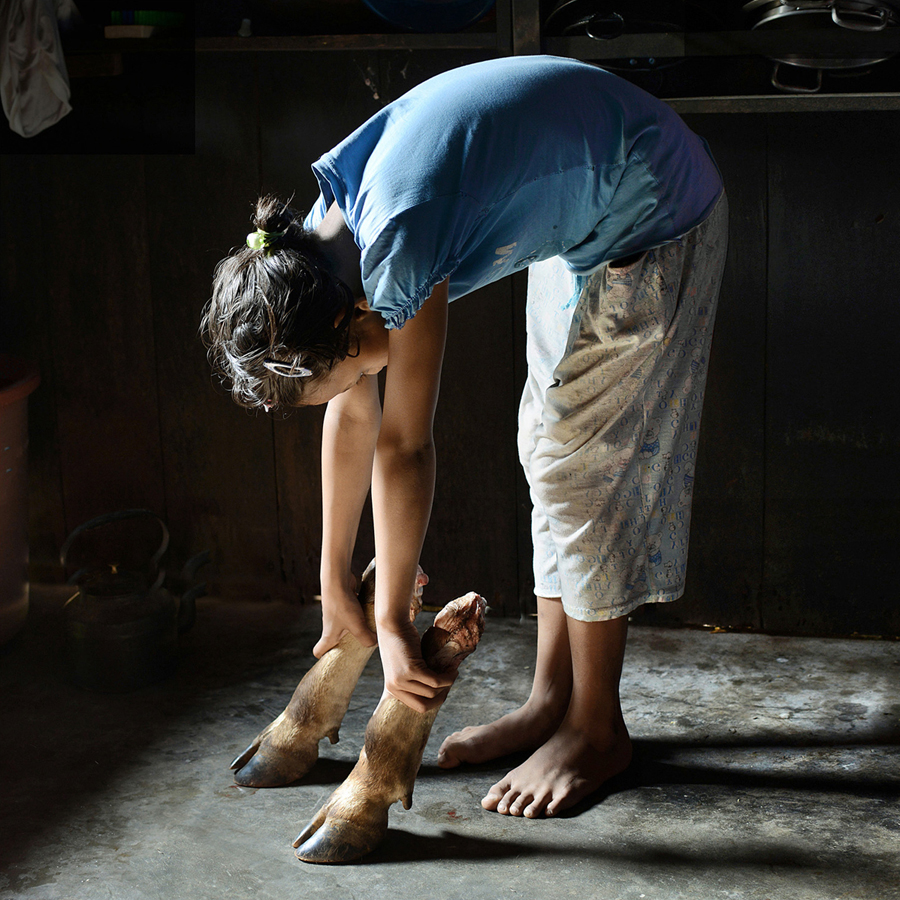 Related
Before You Go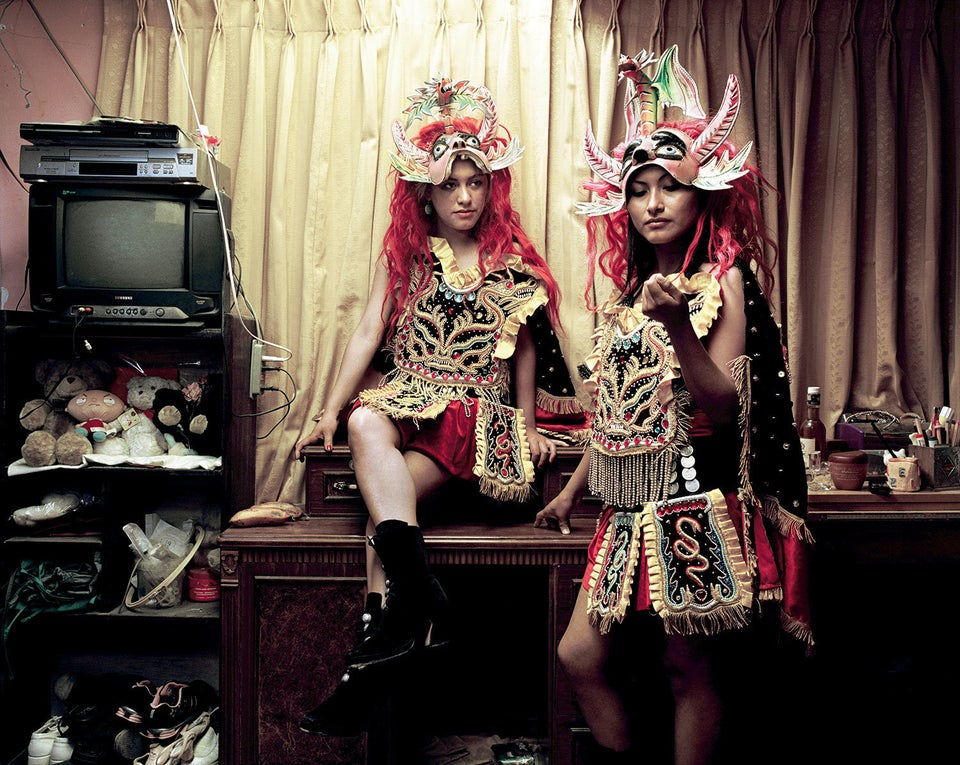 The Spiritual Diversity Of Bolivia
Popular in the Community